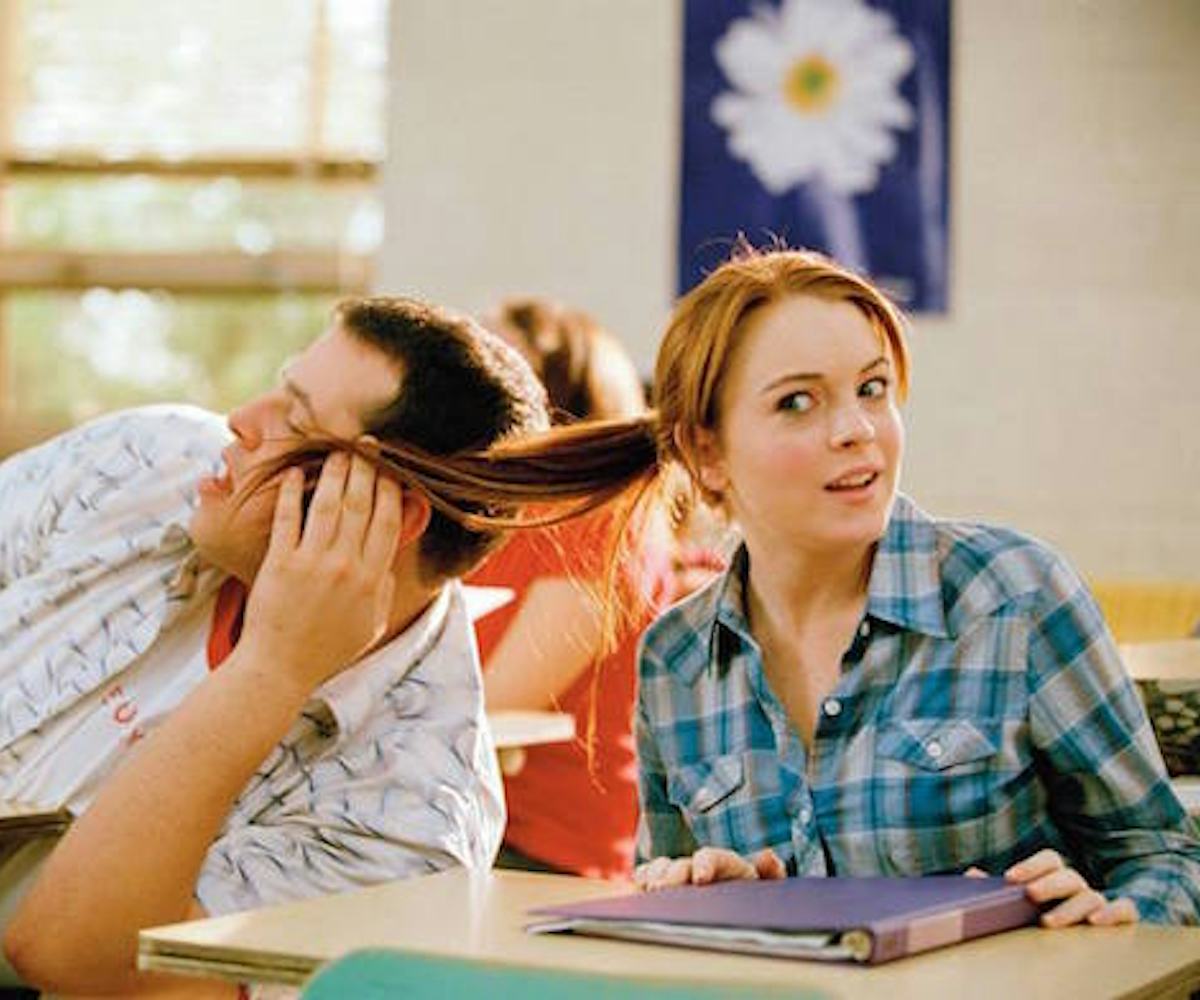 Photo via Mean Girls/Facebook
Another 'Mean Girls' Star Wants To Help Make A Sequel Happen
Two days ago on October 3, the national Mean Girls holiday, Lindsay Lohan casually dropped a note on Instagram calling for co-stars Rachel McAdams and Lacey Chabert to join her for the movie's sequel. Yes, we know there was a sad, stand-alone TV sequel, but we're blissfully ignoring that ever took place. No, we're talking about a Mean Girls sequel the world needs and deserves. Now, Daniel Franzese, who played too-gay-to-function Damian Leigh in the movie, has tweeted his support for the new movie, saying both "I'm down" and "I feel like the number one reason to have Social Media is try to drum up the powers that be to make us a Mean Girls sequel." Um, yes.
Well... maybe not so fast. Despite Lohan's recent FaceTime screenshot with Jonathan Bennett, which added fuel to the sequel fire, Bennett was on record last year saying: "I don't give a fuck, no. No more Mean Girls reunions! If anyone asks me one more time if there's going to be a Mean Girls reunion, I'm going to kill someone." He could have changed his mind since then, but you know what? Add him to the burn book. We don't need him. As long as we have Cady, Regina, Gretchen, Karen, Janis, and Damian, the sequel would be worth watching. If we could get Tina Fey and Amy Poehler (and, okay, Neil Flynn) on top of that, great. But Bennett, forget you.
So, the campaign begins to get Lizzy Caplan on board. Sure, she's undoubtedly busy with Masters of Sex, but come on. A Mean Girls sequel must be one of the rules of feminism, right?
(Via E! Online)