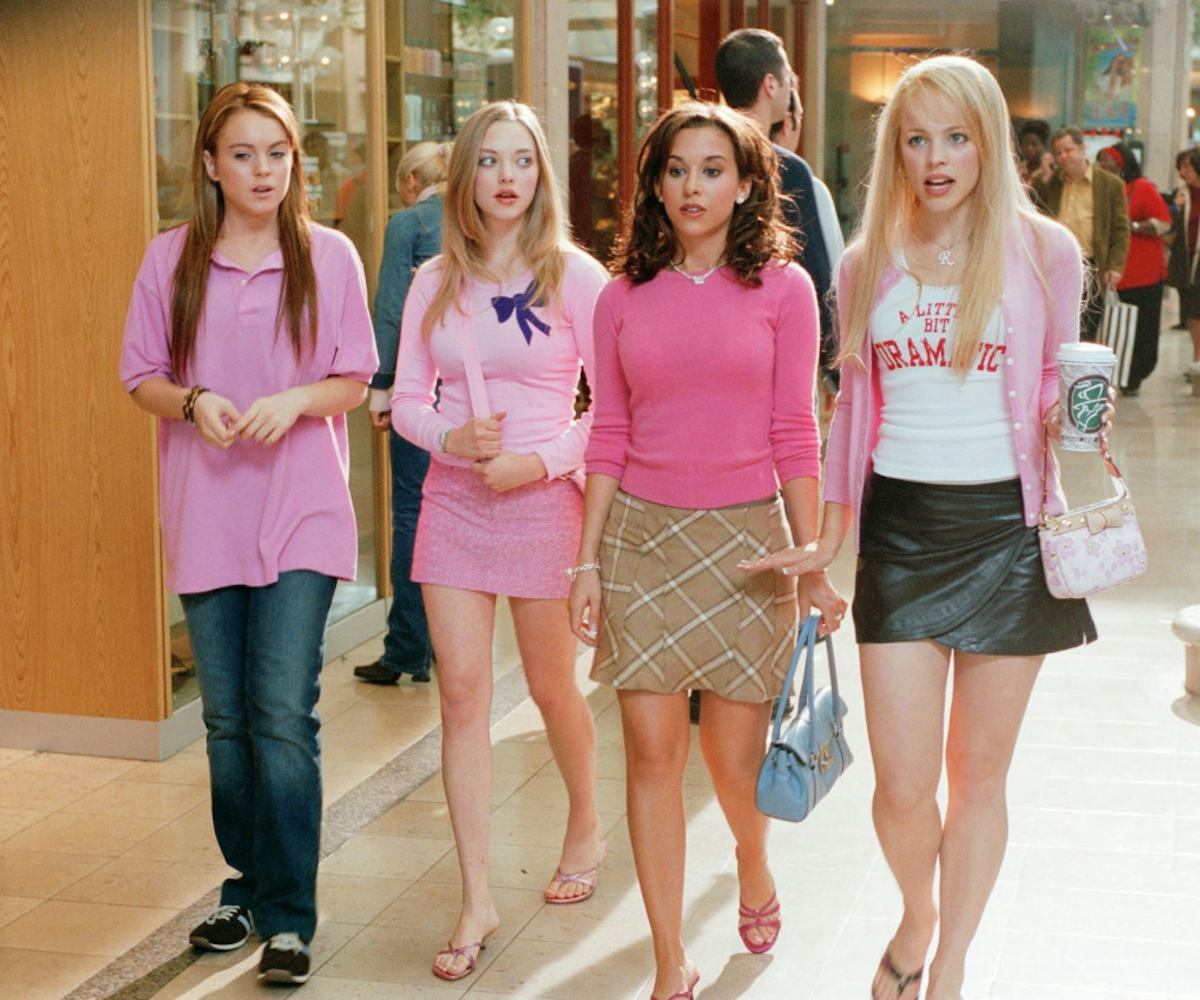 Image via Paramount Pictures
A 'Mean Girls' Eyeshadow Palette Is In The Works
It's going to be so fetch
Cruelty-free beauty brand Storybook Cosmetics, which creates makeup inspired by our favorite stories from The Wizard Of Oz to Harry Potter, may have something very exciting in the works: an eyeshadow palette themed to pretty much everyone's favorite movie, Mean Girls.
The brand posted a sketch of a Mean Girls-inspired palette, and for those of us who still catch ourselves shouting, "You can't sit with us!" and "You go, Glen Coco!" whenever we deem appropriate, this is pretty much a dream come true. While the product hasn't been finalized just yet, the brand has dreamed up an eight-shade combo comprised of a mix of neutrals, vibrant colors, and, of course, pink. You can expect each color to be matched to an appropriate name, from a pink shade named "Wednesday" to a gray named "Mouse…Duh." The best part? The packaging will resemble a Burn Book.
We're hoping to see these on sale soon, as they would make pretty stellar holiday gifts for practically everyone we know. According to the brand's Instagram, they're waiting to hear back regarding licensing. We'll be watching our Instagram feeds like hawks until then.