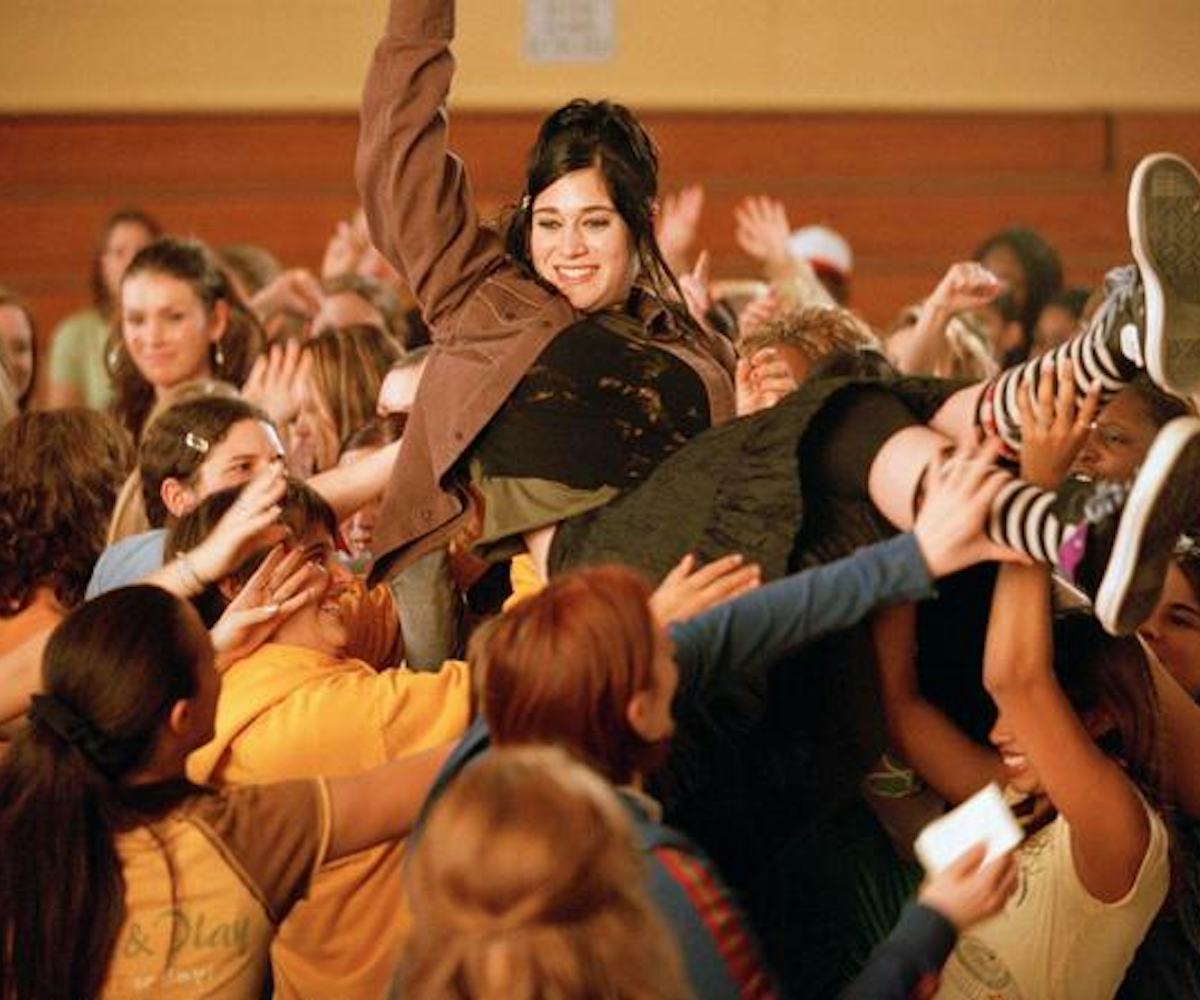 Photo via Facebook @meangirls
The Cast of 'Mean Girls: The Musical' Is Here And It Is So Fetch
Like, why are you so obsessed with me?
After another chaotic week in our chaotic world, you may not even remember what day it is. While it is not October 3, it is a good day to find out that we finally have a cast for Mean Girls: The Musical, which is debuting on Halloween at the National Theatre in Washington D.C. And guys, the cast looks so. Good.
Let's start with the leads. Cady Heron will be played by Erika Henningsen, who most recently played Fantine in Broadway's Les Misérables. Regina George will be played by Taylor Louderman, who is currently starring as Lauren in Kinky Boots. Ashley Park plays Gretchen Weiners, who right now is Maid Marion in HOOD at the Dallas Theater Company (um, Gretchen would totally want to be Maid Marion). Finally, Karen Smith will be played by Kate Rockwell; she's (appropriately) appeared in productions of Legally Blonde, as well as Bring It On on Broadway.
Okay, now for the two (arguably) most important characters: Janis Sarkisian and Damian Hubbard. Janis will be played by the awesomely-named Barrett Wilbert Weed. She's been in Heathers: The Musical in Hollywood, probably figuring out how the Regina Georges of the world live. Grey Henson (also a great name) will play Damian and made his debut in The Book of Mormon, which is pretty badass. 
Rounding out the main cast is Kyle Selig as Aaron Samuels, Kerry Butler as Ms. Norbury, Cheech Manohar as Kevin G., and Rick Younger as Mr. Duvall. 
One of the best things about this news is how genuinely excited the cast seems to be—like this amazing (and apparently accidental) photo showing Weed and Henson looking a whole lot like Janis and Damian and Rockwell not giving a damn that it's Thursday, not Wednesday. Henningsen seems to be beside herself over snagging Cady, which is probably the fetchest thing to ever fetch. 
You can grab tickets now at thenationaldc.org for showings October 31 through December 3. That isn't that far away, so you have plenty of time to save up and get your best pink outfit together. Or your sexy Santa outfit. Or your zombie bride costume. You do you.