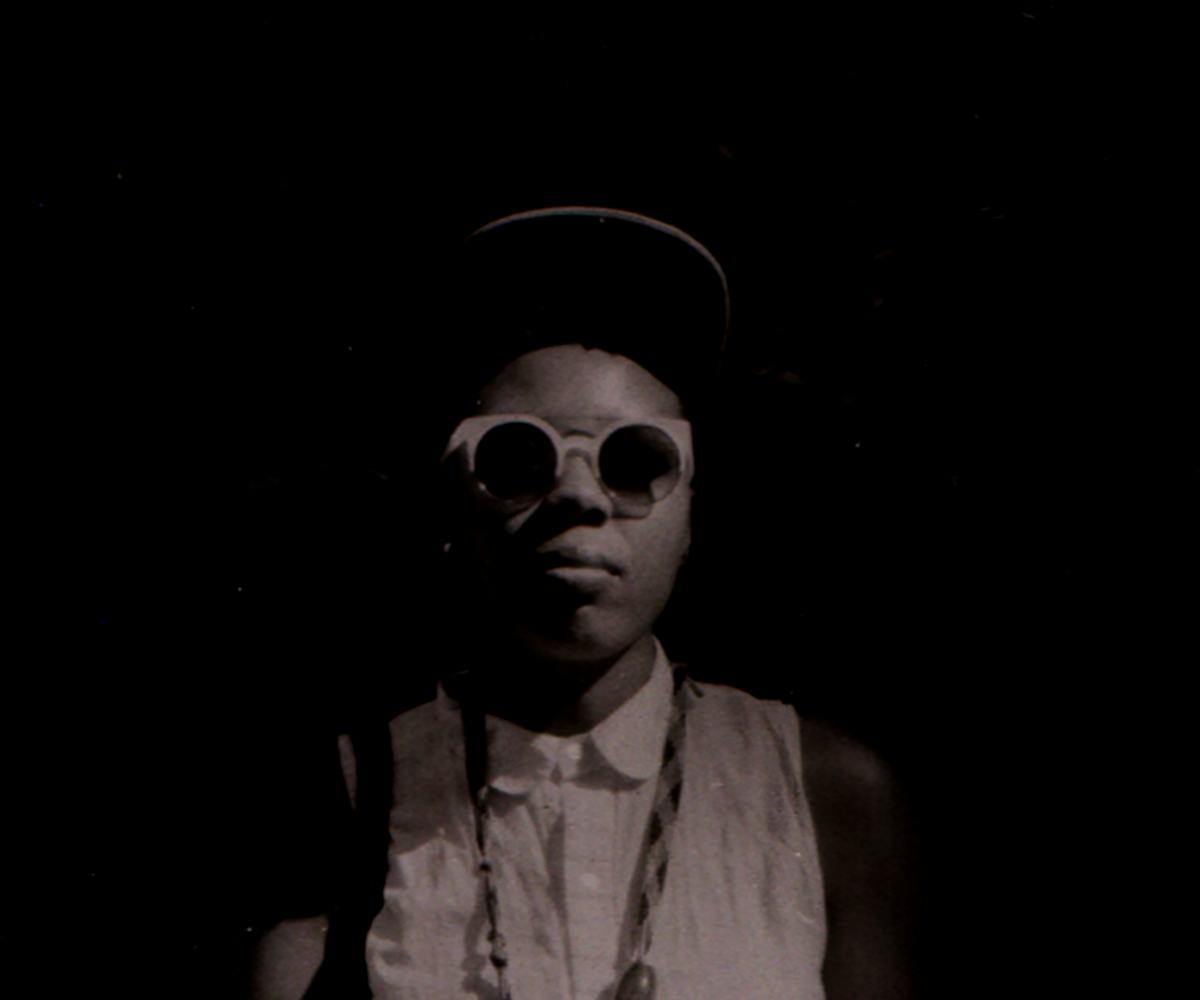 Photographed by Christopher Home.
Get To Know This Thought-Provoking Artist
The following feature appears in the March 2016 issue of NYLON.
With subject matter that challenges preconceptions about race, self-proclaimed "conceptual entrepreneur" Martine Syms' work consistently provokes thought and necessary discourse. The Los Angeles-based artist, graphic designer, and writer has created some of the most memorable art moments in recent history: Her ambitious installation for the New Museum 2015 Triennial, S1:E1, investigated the portrayal of black characters in sitcoms, and her show at Bridget Donahue in New York delved into performative politics. She lectures at museums around the world, and her publishing company, Dominica, puts out beautifully designed art books. Soon, her work will be on display at Karma International in Beverly Hills and in Hammer Museum's Made in L.A. biennial. Here, we catch up with Syms in the midst of her latest project—a series of 180 films, 60 of which will be on view at Human Resources, a nonprofit, artist-run space in L.A. 
Your upcoming exhibition is partly inspired by poet Kevin Young's book The Grey Album—particularly his five lessons on tradition in black art.
That book was incredibly influential to me. I was invited to the Walker [Art Center] to lecture about my practice. I used the five lessons as a framework. Then they commissioned me to do a video project. I thought, "I'll make commercials for each of these lessons"—some of my favorite things are Nike commercials. I made the first five, and I was immediately like, "There's way more than five." [My expanded lessons] are an annotation of things that I'm reading. I'm interested in rules for living: Marie Kondo's The Life-Changing Magic of Tidying Up, Gilbert & George, Fischli and Weiss's "How to Work Better."
"Misdirected Kiss," your recent show at the Broad museum in Los Angeles, references turn-of-the-century silent films in which the male protagonist accidentally kisses his black maid instead of his white lover. Maxine Powell, the legendary etiquette instructor at Motown Records, also inspires it. How does this tie together?
Gordon Hall, who is the creator and director of the Center for Experimental Lectures, wrote an essay a year or two ago that had the phrase "Politics are something that you do with your body." It just stuck in my head. The main piece I did at Bridget [Donahue] was a 10-minute film called Notes on Gesture, which was about the difference between how you present yourself in person versus on screen. And the lecture goes through how that information becomes more important as there's constant surveillance, and how the movement of the body has political implications. When I was a kid, I went to this camp that Tyra Banks started called TZONE that was an unofficial precursor to America's Next Top Model. I wrote an artist's book last year with Publication Studio Oakland where I write down my personal presentation rules: I don't say the phrase "L.A."—I like to say "Los Angeles"—[and I wrote about the way I] walk and groom. I talk about other micro-aggressions. Maxine Powell is very important—a lot of what her mission at Motown was about was these aspirations and this mid-century moment around [the Civil Rights Movement], and now what we would probably call respectability politics: No matter how nice you look or dress or talk, it's not going to stop racism. 
You wrote The Mundane Afrofuturist Manifesto, an exploration into the racial politics of Afrofuturism; produced the album Most Days, a mundane futurist "audio film"; and published science fiction with Dominica. How did you get into science fiction? 
One of my older brothers was obsessed with Babylon 5, and in my family, if one of us had an obsession, we all had to go. [After college], I read Emmet Byrne, who published this magazine called Task Newsletter. They had a whole issue about "mundane science fiction," which is about using speculation to imagine different values. That really opened up sci-fi to me, as a place where you could start to project, and imagine, "What if people got paid the same?" That's really how I got interested in it. That's still my primary interest in sci-fi—as this playful space.