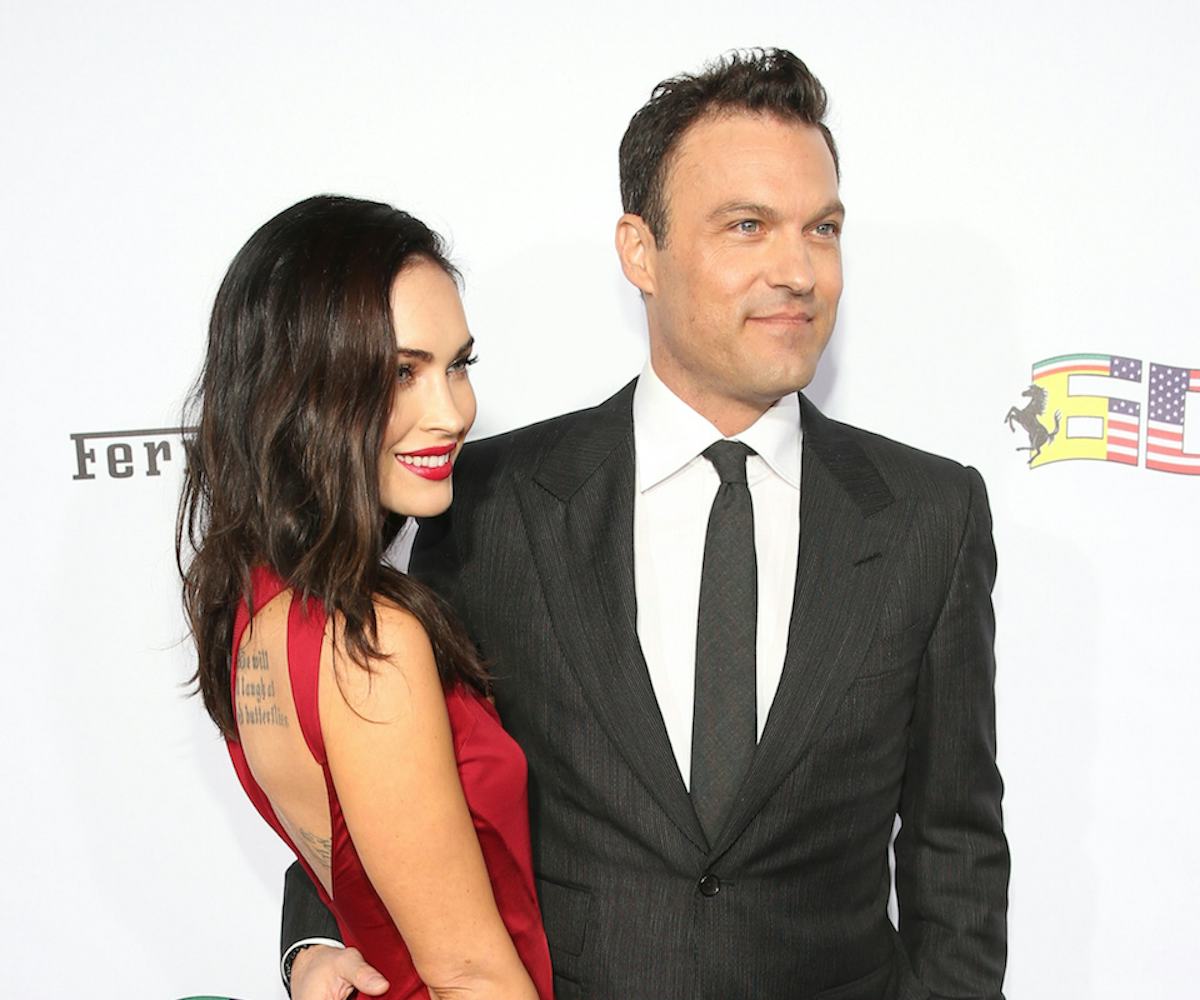 Photo Jonathan Leibson/Getty Images
Megan Fox And Brian Austin Green Are Looking Pretty Darn Happy Together
The last few weeks the media has been playing a weird and sorta ugly game with the news that Megan Fox is pregnant. Fox, however, has been playing a very cool and actually quite funny game right back at them. It's pretty awesome and makes us like her more than we ever have.
New photos that have bubbled up from the Internets have given us even more to like today. Fox was spotted and snapped with husband, Brian Austin Green, looking very, very happy and, perhaps, very much back in love with the former Beverly Hills, 90210 star. Already we've heard that their divorce is, in all likelihood, called off. These photos not only back that up, but show where the couple is at right now. It's really lovely.
That said, we've had to take exception with a few things E! is plastering all over the video, below. It claims certain unconfirmed theories, that Fox has remained private on for the moment, to be facts. Whatever the case may be, we're feeling the love here.