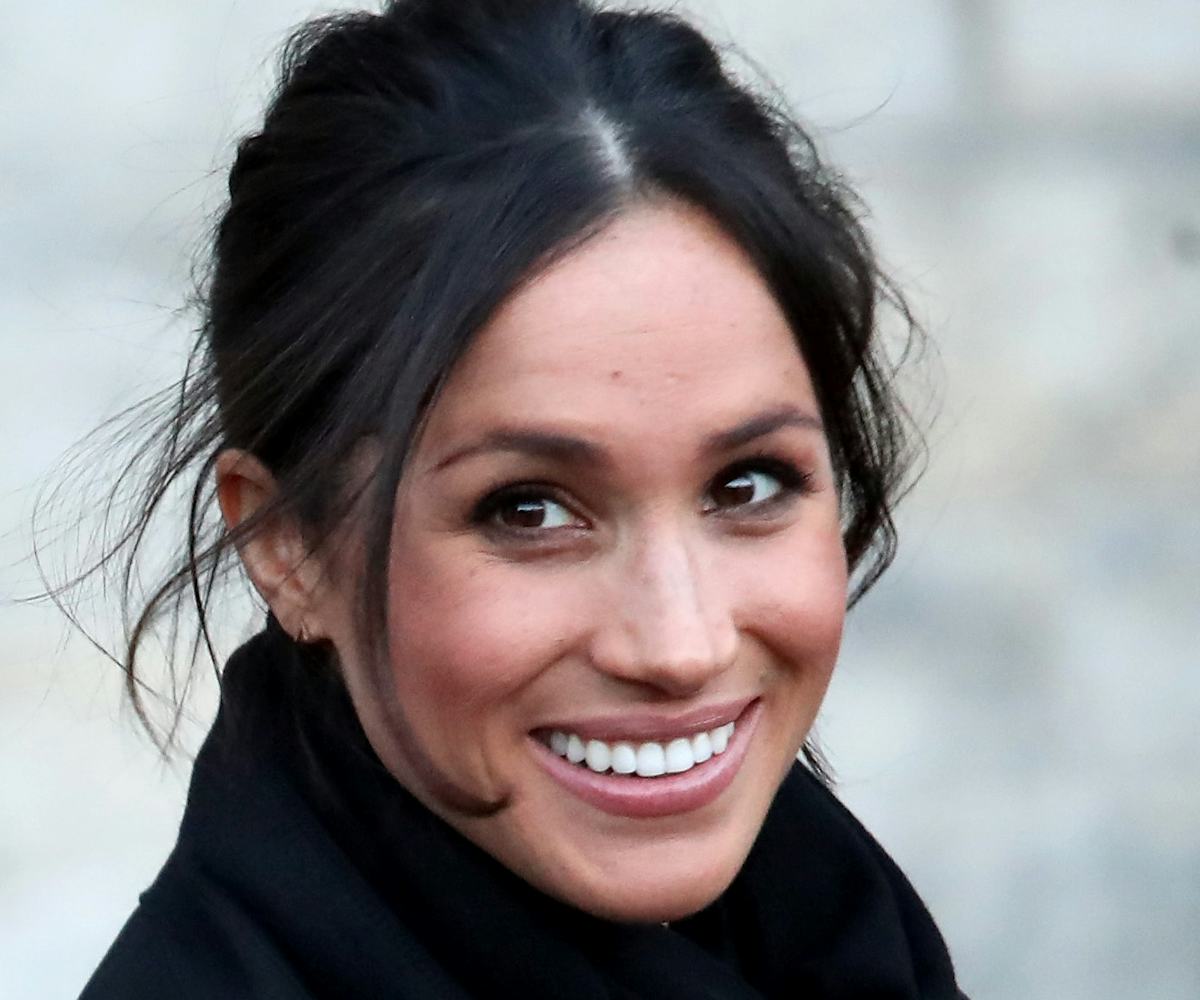 Photo By Chris Jackson/Getty Images.
Meghan Markle Revealed Her Pregnancy At Princess Eugenie's Wedding
Meghan Markle and Prince Harry are expecting their first child.
According to People, a statement issued earlier today by Kensington Palace confirmed that Markle is pregnant and revealed that the baby is due to arrive in spring.
"Their Royal Highnesses have appreciated all of the support they have received from people around the world since their wedding in May and are delighted to be able to share this happy news with the public," the statement said. The publication also reports that Markle is "feeling well" after her 12-week scan, per a royal source. 
But the additional detail about the announcement that has Twitter in a frenzy? Well, according to The Daily Mail, Prince Harry and the Duchess of Sussex told the rest of the Royal Family about the happy news last Friday… at the wedding of Prince Harry's cousin, Princess Eugenie. 
Adding to the drama is the fact that Princess Eugenie's mother, Duchess Sarah Ferguson,posted about the dress she wore to her daughter's wedding at the same exact time of Kensington Palace's announcement. And, according to the The Daily Mail, while the Duchess has since followed up with several tweets about Princess Eugenie's wedding, she has yet to publicly congratulate the parents-to-be on their announcement.
Yikes!