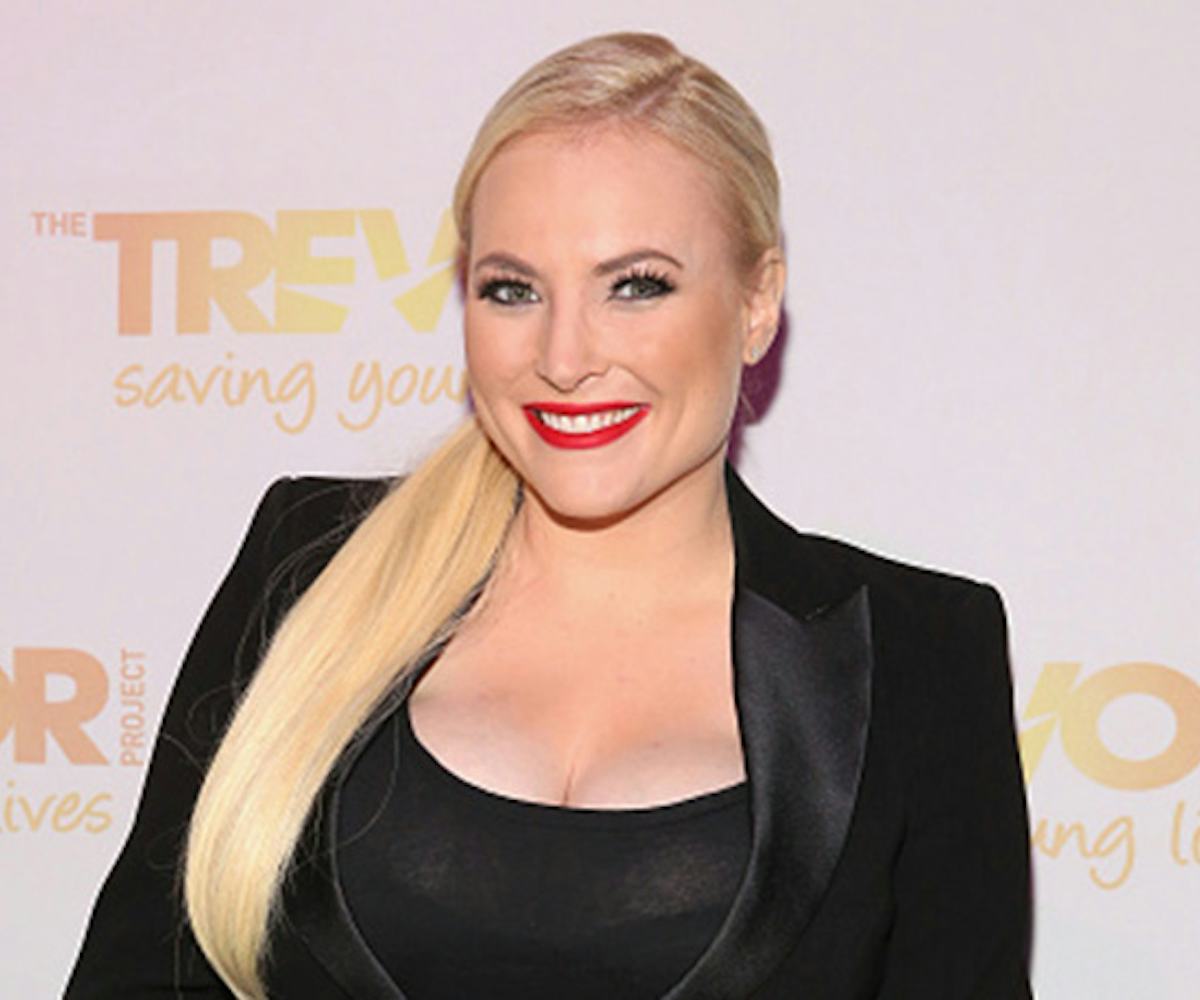 Photo by Robin Marchant/Getty Images
Meghan McCain Joins 'The View' As Its New Conservative Host
Whoopi is still the best thing about this show
Meghan McCain, daughter of Republican Senator John McCain, has officially signed on to join The View, according to Variety. Less than two weeks after her departure from Fox News, she will now become the lone conservative panelist, filling for Jebadiah Bila, who abruptly left the show a few weeks ago. McCain will start sometime in October.
Since Barbara Walters left the show in May 2014, The View has had several new hosts, including Rosie O'Donnell, Rosie Perez, and Raven Symone. McCain will join Joy Behar, Whoopi Goldberg, Sara Haines, Paula Faris, and Sunny Hostin as co-host. She previously hosted a show on Fox, Outnumbered, where a panel of four female commentators discussed the news with one male guest host, according to Vulture. 
The View is seeing its highest ratings in three years, averaging 2.8 million viewers, Variety reports, largely due to the "Hot Topics" debates that generally center on Donald Trump's administration. While McCain considers herself a "Republican with liberal views on several social issues," she's been outspoken about Trump. She most recently
for mocking her father's disabilities from
injuries he sustained as a prisoner of war in Vietnam
. 
It'll be interesting to see the conservative talk show host face-off against the likes of Behar and Goldberg. Or, at the very least, watch her debate them on mute while on the treadmill.