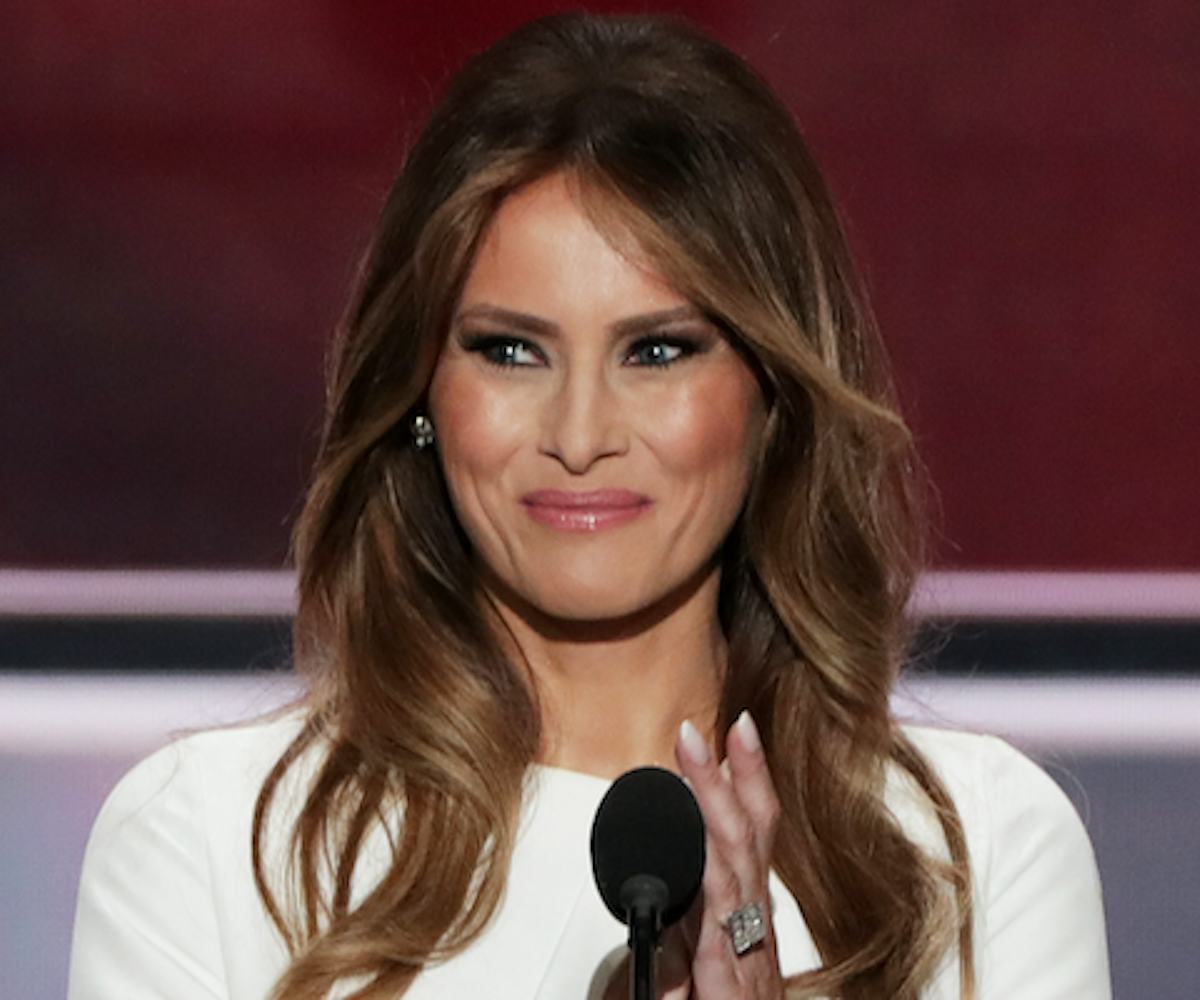 photo by Alex Wong / getty images
Melania Trump Is Getting Dragged For Plagiarizing… Again
Melania Trump is getting dragged across the internet for allegedly plagiarizing—again. The First Lady just launched Be Best, an anti-cyber bullying campaign yesterday, and is now being accused of plagiarism after people began to notice that a booklet she wrote ("wrote") for the campaign strongly resembled a booklet titled "Net Cetera: Chatting With Kids About Being Online," which was first published in 2014 during the Obama administration. This is, of course, the second time Melania has been accused of plagiarizing someone from the Obama era.
As pointed out by various Twitter users, everything from the pamphlet's illustrations, colors, and phrasing remained the same. The only thing that was changed were introductions and an updated phone emoticon that appears to be more modern.
The Guardian notes that the White House's official website initially cited that the new pamphlet "by First Lady Melania Trump and the Federal Trade Commission." But now, it seems, in respond to some of the allegations, the White House changed the phrasing to make it seem like the booklet was written by the Federal Trade Commission but being "promoted by First Lady Melania Trump." What's more is that a White House official, in a statement to the publication, claimed that they changed the wording because "there seemed to be confusion so we wanted to be clear." Hmmm.
Needless to say, this all didn't go over well on the internet, and people began dragging Melania and the administration with all the righteous fury they could muster.
It's wrong to steal. Maybe some day Melania will realize that.