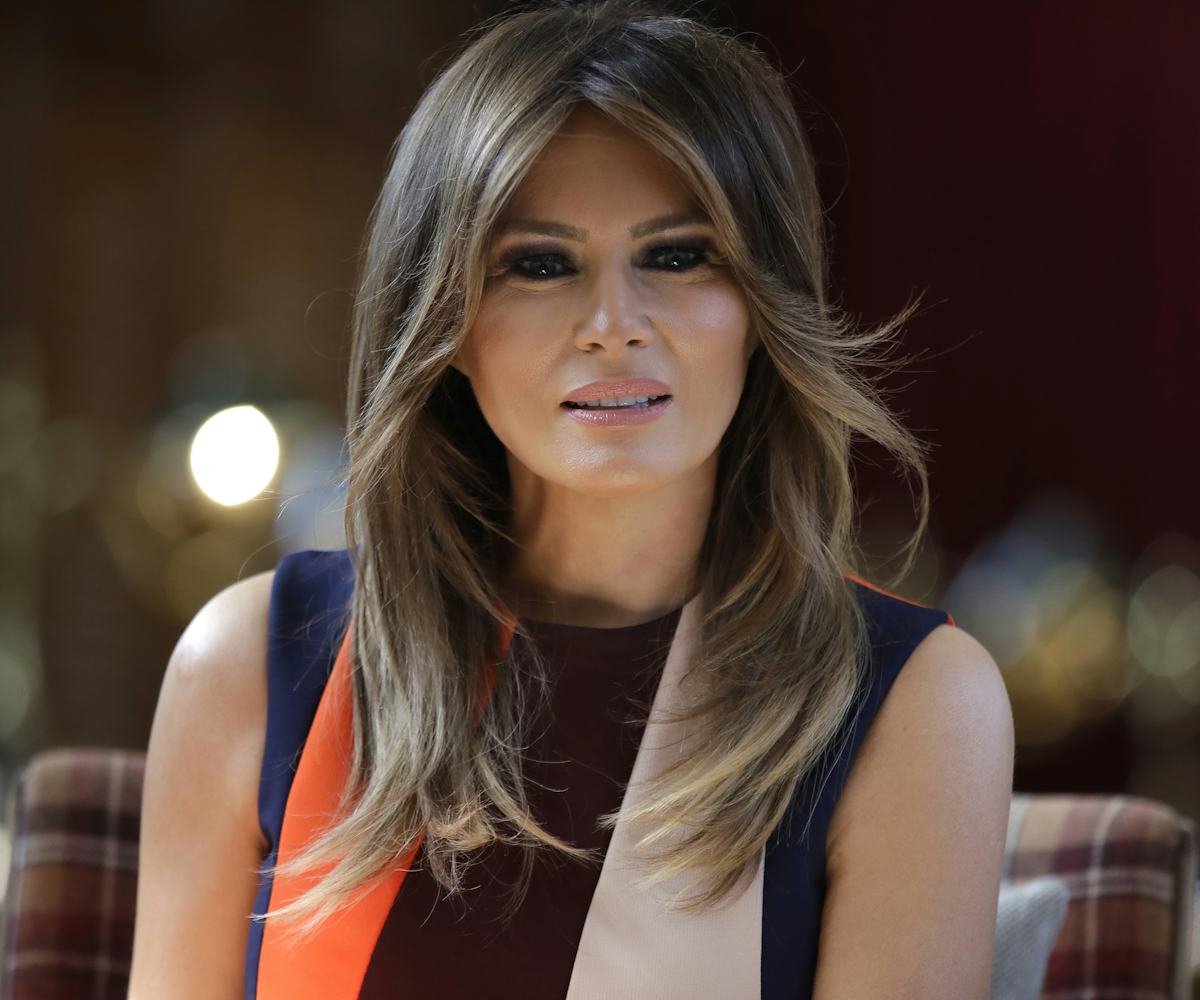 Photo by Luca Bruno - WPA Pool/Getty Images
Melania Trump Is Trolling Everyone With Her Wardrobe Choices Again
This time, she's wearing a colonial-era hat and is dressed like a Nazi villain
Melania Trump has landed herself in hot water for her clothing choices yet again. This time around, she's been called out for wearing a colonial-style hat during a safari in Kenya.
Trump's choice to wear a pith helmet came under scrutiny because, asThe Guardian notes, they "were worn by European explorers and imperial administrators in Africa, parts of Asia and the Middle East in the 19th century before being adopted by military officers, rapidly becoming a symbol of status—and oppression." The Guardian further notes that while pith hats "are still in ceremonial use in a handful of countries," they are otherwise only worn "by tourists in Africa who have limited experience of local conditions and sensibilities." 
This isn't the first time Trump has gotten heat for her wardrobe choices. Previously, Trump was dragged for wearing a jacket that read, "I really don't care, do u?" while traveling to meet with detained migrant children, and for wearing Christian Louboutins while gardening outside the White House. 
Trump responded to this controversy during a press conference in Egypt on Saturday, when reporters asked her about her choice in headgear. "I wish people would focus on what I do, not what I wear," she said. Maybe we would have less to say about her clothing choices if they didn't say so much about her position of privilege and lack of awareness. It is also very hard to pay attention to what Trump was saying because she said it while dressed like a Nazi villain from Indiana Jones.