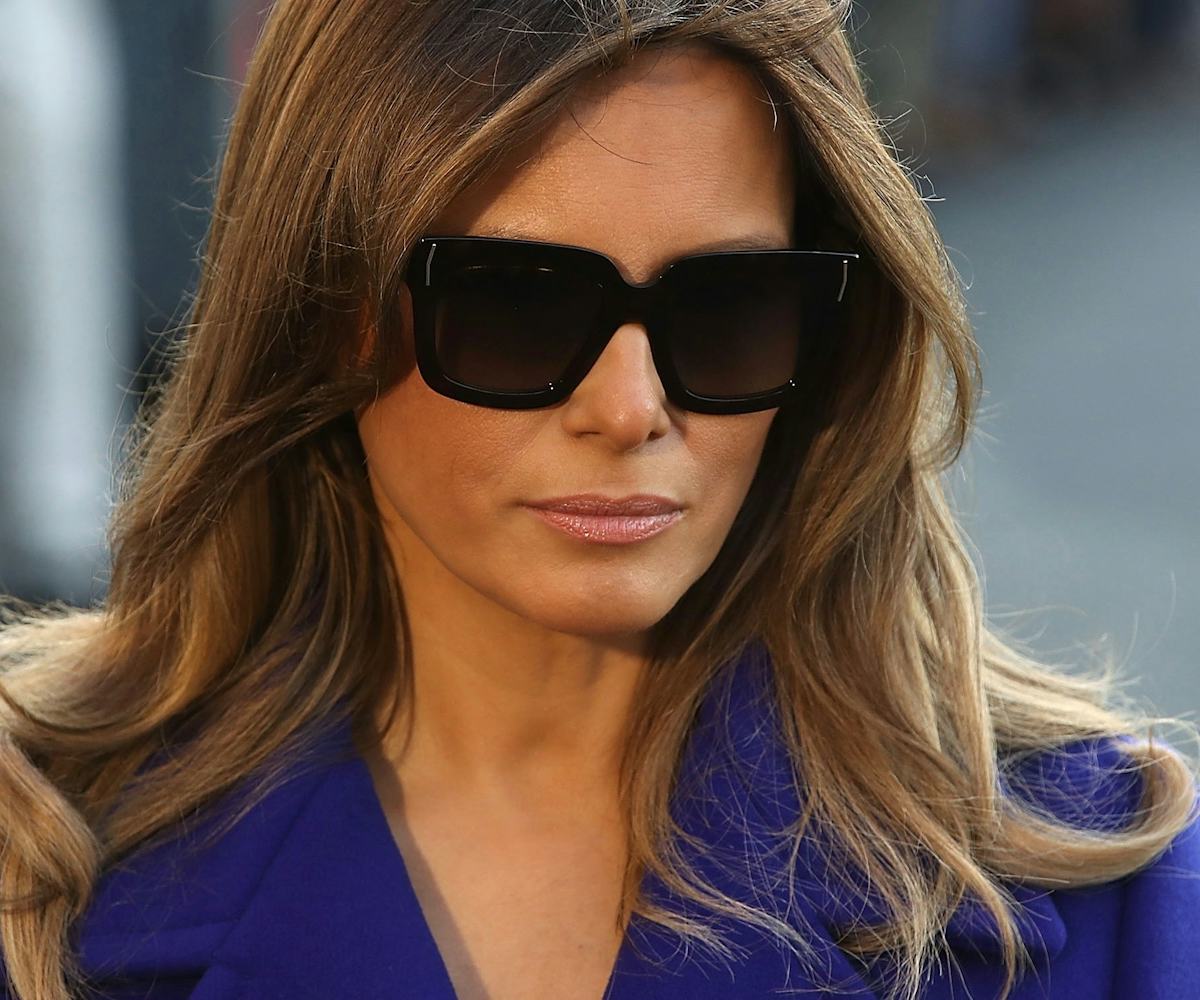 Photo by Mark Wilson/Getty Images
Despite Reports, Melania Trump Is "Honored" To Be First Lady
A spokesperson for the first lady combatted claims that she didn't want a Trump presidency
The Trump presidency is a complex one. After a shocking win more than a year ago, many—and we mean many—were not happy with their new commander-in-chief. And one of those unhappy campers, according to Vanity Fair, is the First Lady herself, Melania Trump. 
Journalist Sarah Ellison uncovers several of the mysteries lurking around Melania's "secretive" East Wing in a new report for Vanity Fair, including Melania's visible aversion toward her husband. While both the FLOTUS and her press secretary declined to comment for the story, several anonymous White House staff members and "friends" claimed that she is not keen on her new role. "This isn't something she wanted and it isn't something he ever thought he'd win," a Trump confidante tells Ellison. "She didn't want this come hell or high water. I don't think she thought it was going to happen." Sounds familiar.
And while the VF profile claimed to have chatted with people that work closely with Melania, a spokeswoman for the First Lady directly combatted those claims in a Twitter DM to CNN reporter Kate Bennett, calling the magazine "shameful" for writing "salacious and false stories meant to demean Mrs. Trump." 
Honestly, there's no true way to tell how Melania feels. For all we know, she could be loving life as she continues to combat cyberbullying in her high-end designer frocks and, uh, stand before ballerinas performing scenes from The Nutcracker.