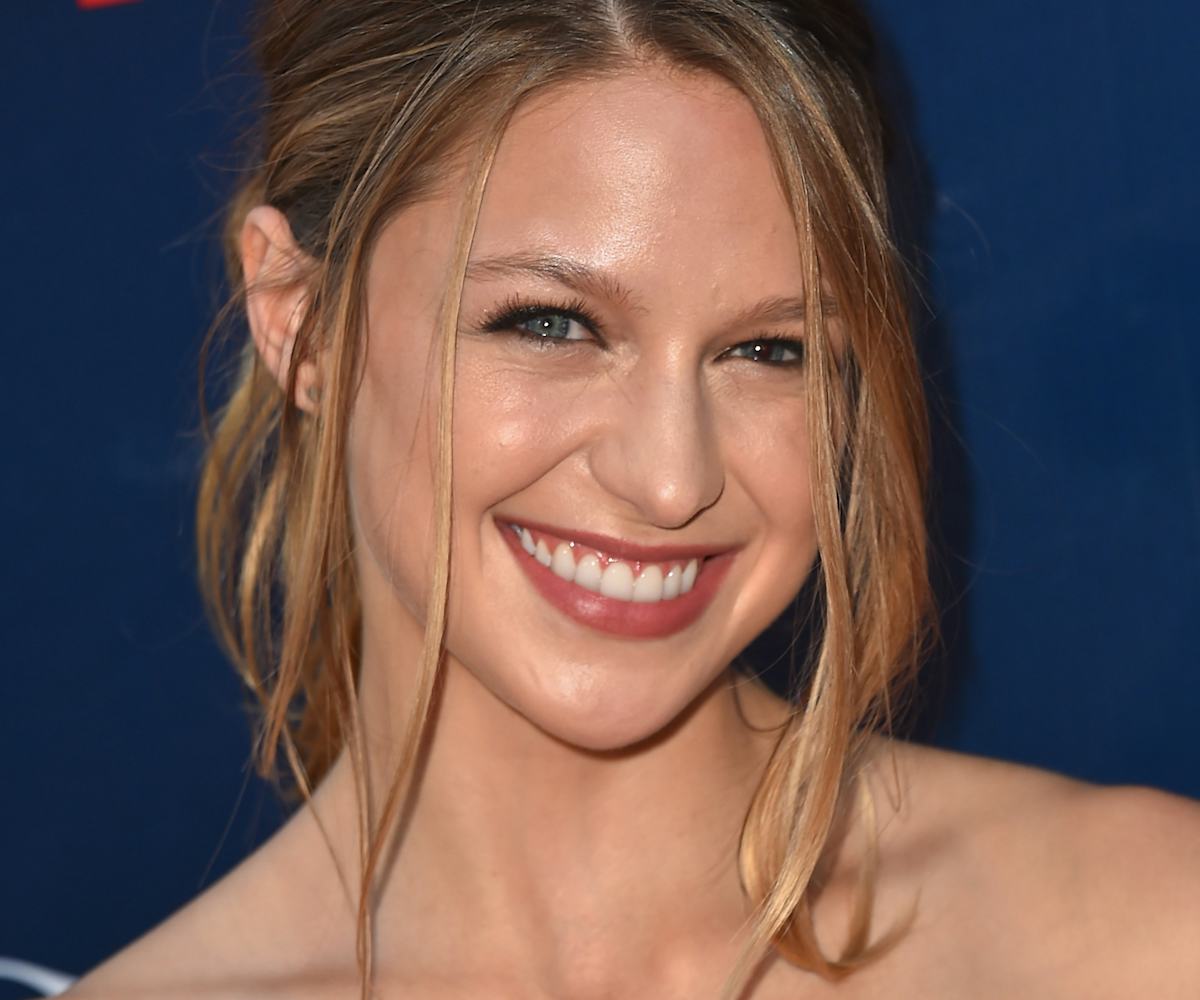 Photo by Alberto E. Rodriguez / Getty images
'Supergirl' Star Melissa Benoist Thought Jeb Bush's "Hot" Comment Was Hilarious
'Supergirl' Has A Sense Of Humor
Supergirl star Melissa Benoist made an appearance on CBS This Morning ahead of the show's hugely anticipated Monday night premiere, when talk inevitably turned to Jeb Bush. The Republican presidential candidate made headlines last week, when he told a room full of reporters that he thought the 27-year-old actress was "pretty hot."
While the online commentariat found Bush's revelation pretty creepy, Benoist seems to have a sense of humor about the whole thing. "I heard about it," she said, laughing pretty heartily. "You know, I don't know what to think about it." 
To her credit, Benoist used the moment to provide us with some real insight into her character, who she insists is much more than a crime-fighter with a pretty face. "I think everyone would be able to take something from it, but I would really love to reach young girls, and to be a good role model for them."
Supergirl premieres Monday at 8:30 p.m. ET on CBS.