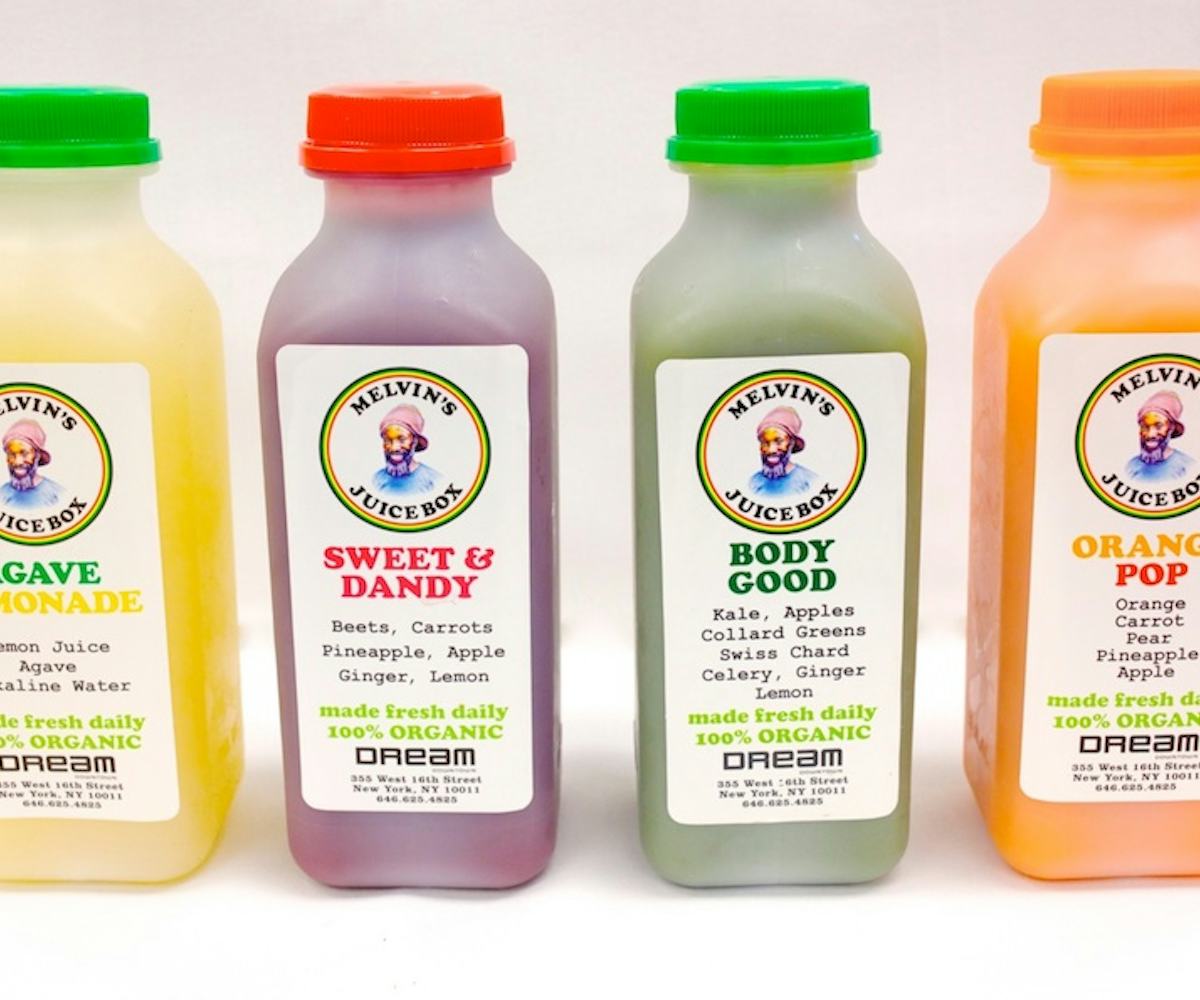 juice boost
melvin's juice bar opens at the dream downtown!
Guess what? We're super psyched to spread the news that Melvin's Juice Box opened at the Dream Downtown! Melvin Major, Jr. has been a downtown juice legend for over 20 years (you may know their first location, tucked in Miss Lily's Caribbean oasis in Soho).
The space includes 37 cafe seats for a la carte dining and is open throughout the day starting at 7AM, and serves breakfast, lunch and dinner (we know where we're heading for our lunch break!).The menu features Melvin's famous 100% organic, freshly made juices and smoothies that include their popular Body Good (green juice), Sweet & Dandy (apple, beet, lemon etc.) and Peanut Butter & Jelly Smoothie (yes, please!). 
Plus, if your stomach is calling, there are plenty of grab-and-go items including salads and sandwiches created by Executive Chef of Dream Downtown, Michael Armstrong. Designed by Serge Becker (AKA the creative force behind Miss Lily's, La Esquina, The Box, Cafe Select and many more), this place will surely become a go-to spot for all juice fanatics. 
PS. If you're a guest at the hotel, Melvin's will also be on your room service menu. Food problems solved.
Visit the Dream Downtown at 355 West 16th Street or follow @MelvinsJuiceBox on instagram
This post is sponsored, but we heart Melvin's Juice Bar and are planning on going there during lunch, anyway!