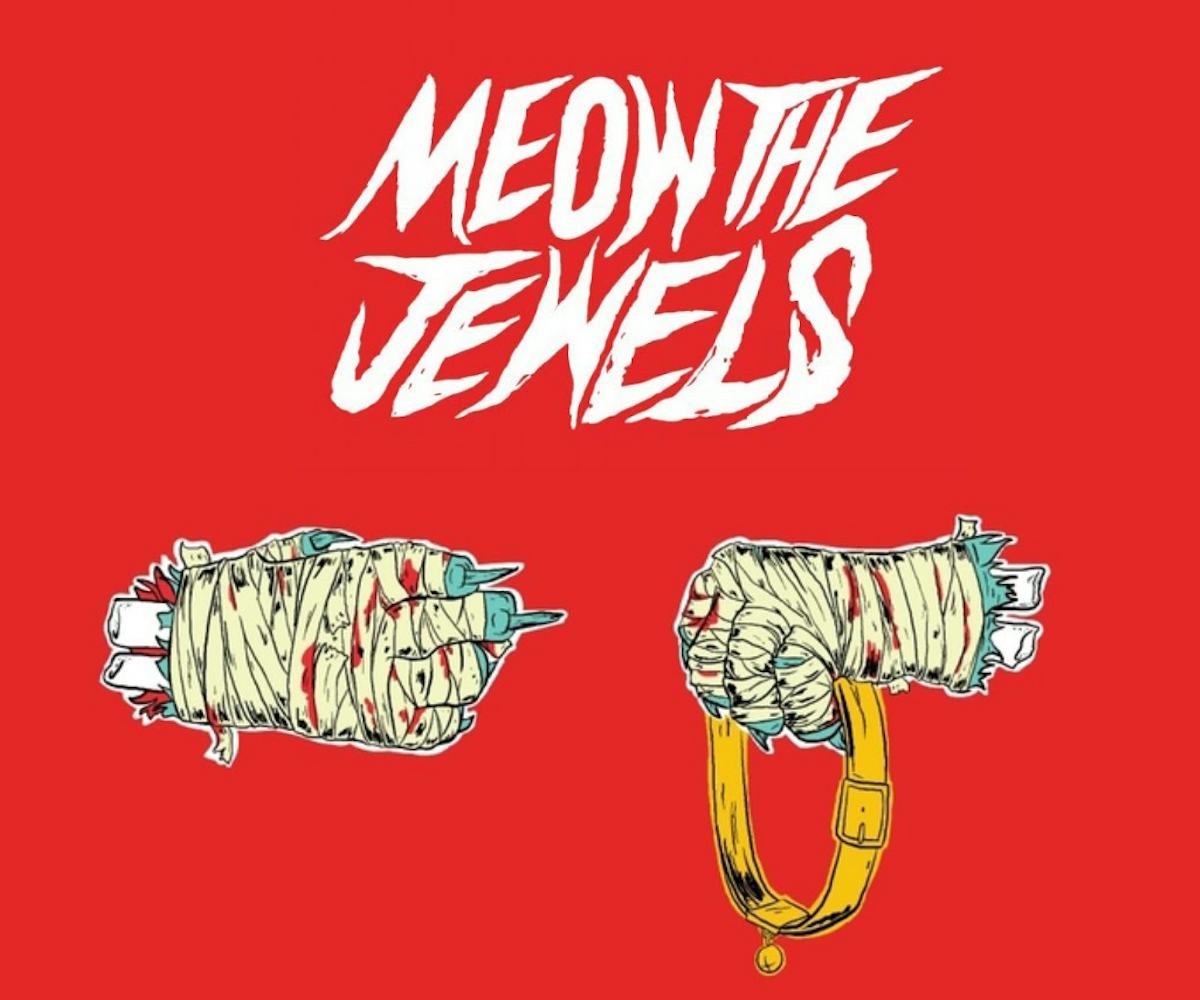 image courtesy run the jewels
this all-cat run the jewels remix will change you
The Internet deserves this. Last year, El-P and Killer Mike of Run the Jewels launched what was and remains the greatest hip-hop-related crowdfunding campaign ever—a Kickstarter aimed at backing the production of a cat-based remix album of their Run The Jewels 2 called…wait for it…Meow The Jewels.
Well, you funded it, and now you have it. Below is "Meowrly," the first full track from Meow The Jewels. A feline remix of Run the Jewels' "Early," it's way more twisted and intricate than we expected, but also everything we hoped it would be. It's clear that the boys are taking the creation of MTJ very, very seriously. 
And, really, why shouldn't they? This is, after all, not only a landmark moment in the history of hip-hop, but in cat-based art and cross-species relations as well.