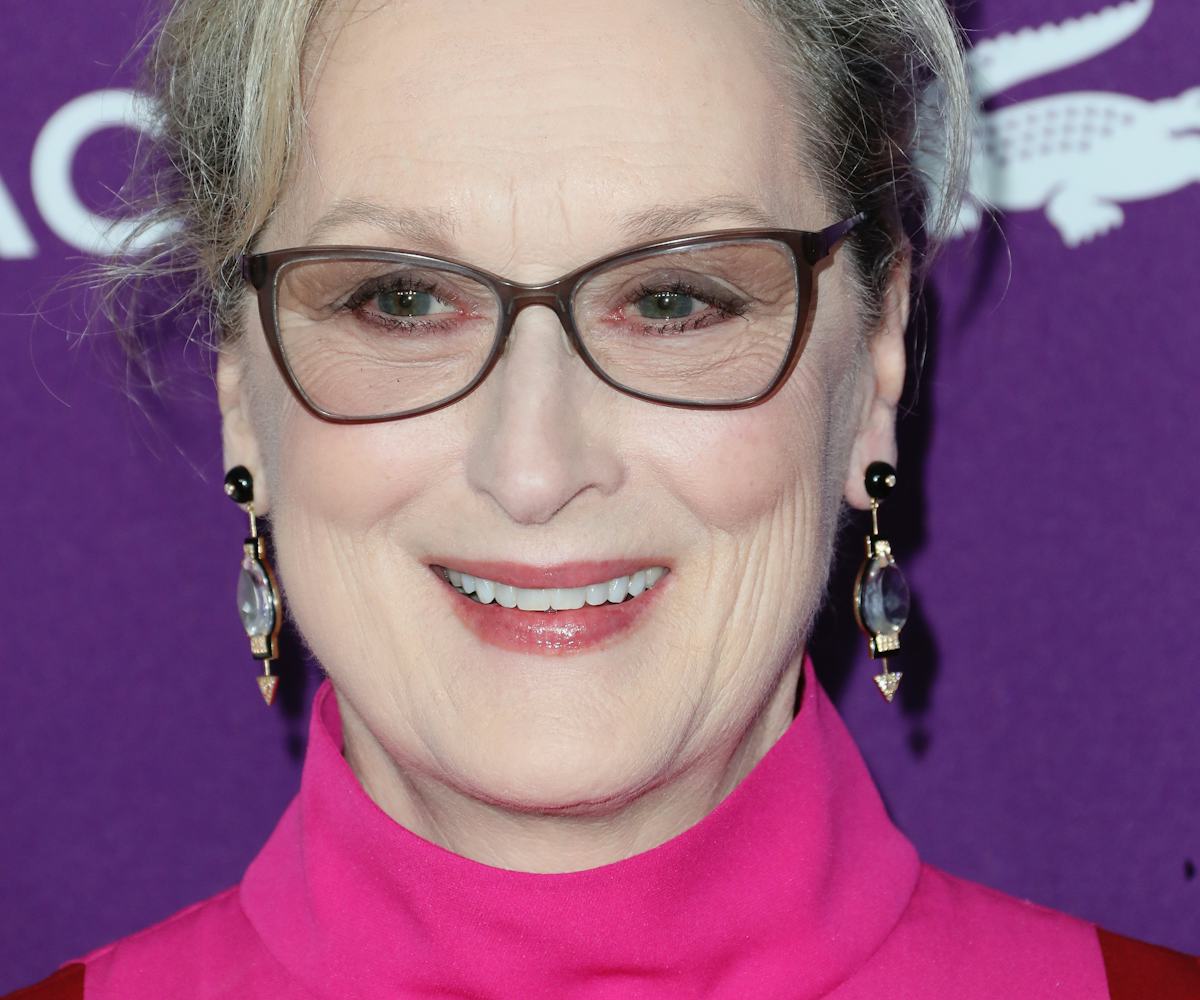 Meryl Streep Finally Responds To Karl Lagerfeld's Comment That She's "Cheap"
You do not want to come for the queen
You don't want to mess with Academy Awards royalty, honey. Chanel designer (and the man who dared to call Michelle Obama's bangs "a bad idea") Karl Lagerfeld learned this the hard way after he came for Meryl Streep in an interview with Women's Wear Daily for not wanting to wear his design on the red carpet.
The actress apparently ordered a gray silk gown of Lagerfeld's from his most recent couture collection, requesting that he make the neckline higher. While the Chanel team was working on the dress, Streep's camp called and canceled the order. 
"I made a sketch, and we started to make the dress," Lagerfeld told WWD, but then Streep's people said, "'Don't continue the dress. We found somebody who will pay us.'"
According to Lagerfeld, it's Chanel's policy not to pay celebrities to wear its clothes, even the "greatest living," a category Streep surely falls into. 
"After we gift her a dress that's 100,000 euros [$105,000], we found later we had to pay [for her to wear it]. We give them dresses, we make the dresses, but we don't pay," Lagerfeld said. And then he went on to commit a cardinal sin and called Streep cheap. "She could keep the dress because of the size. It's couture. It's perfect for her. A genius actress, but cheapness also, no?"
"But cheapness also, no?" may be Lagerfeld's last words, because the queen of cinema is not having it. 
A representative of Streep's told The Hollywood Reporter that Lagerfeld's comments are "false," and that it is "against her personal ethics to be paid to wear a gown on the red carpet." 
They also told Refinery29 that the story was "completely untrue," adding "Ms. Streep would NEVER wear anything in exchange for payment" and that Chanel's executive director of VIP relations could "corroborate Streep's side of the story." Streep is bringing receipts!  
Chanel must have been shook because they started backtracking real quick, telling Refinery29, "Chanel engaged in conversations with Ms. Streep's stylist to design a dress for her to wear to the Academy Awards, with the full understanding that she was considering options from other design houses. When informed by the stylist that Ms. Streep had chosen a dress by another designer there was no mention of the reason. Chanel wishes to express our continued and deep respect for Ms. Streep."