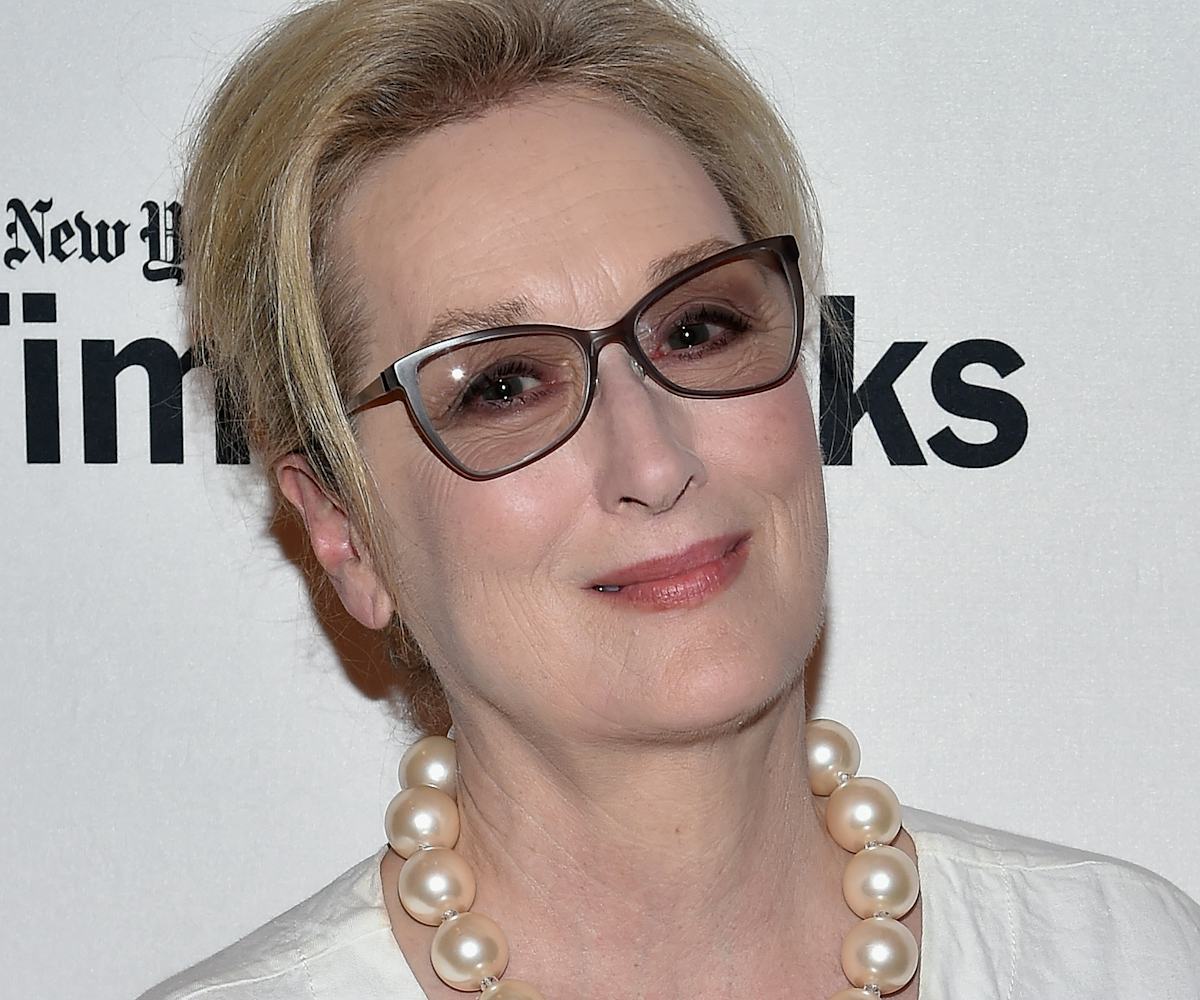 Photo by Dimitrios Kambouris / Getty images
Meryl Streep Is Bringing Her Supreme Talents To Television In 'The Nix'
Just give her the Emmy now
If there was ever any doubt over television's emergence as a medium with equal or greater storytelling potential than film, it can now be completely erased. Meryl Streep is taking her talents to the small screen should put a stop to all that noise.
The Oscar magnet is teaming up with JJ Abrams to create a series based on Nathan Hill's zeitgeisty best-selling novel The Nix. According to reports, Streep is set to play the book's central character Faye Anderson-Anderson, a woman who re-enters her son's life in an unexpected way, after an absurd act against a Republic presidential candidate lands her in a firestorm of controversy. It's a sprawling piece of fiction that's especially relevant for the way it satires the absurdities of the U.S. political landscape. 
This won't be Streep's first time on television. She made a memorable appearance in HBO's adaptation of Tony Kushner's iconic AIDS saga Angels in America. Similar to Angels, which was a miniseries, The Nix will also be a limited series, meaning it should get at least eight to twelve episodes to unfurl. And, considering that the New York Times called the book the "love child of Thomas Pynchon and David Foster Wallace," we're guessing it'll be closer to twelve.