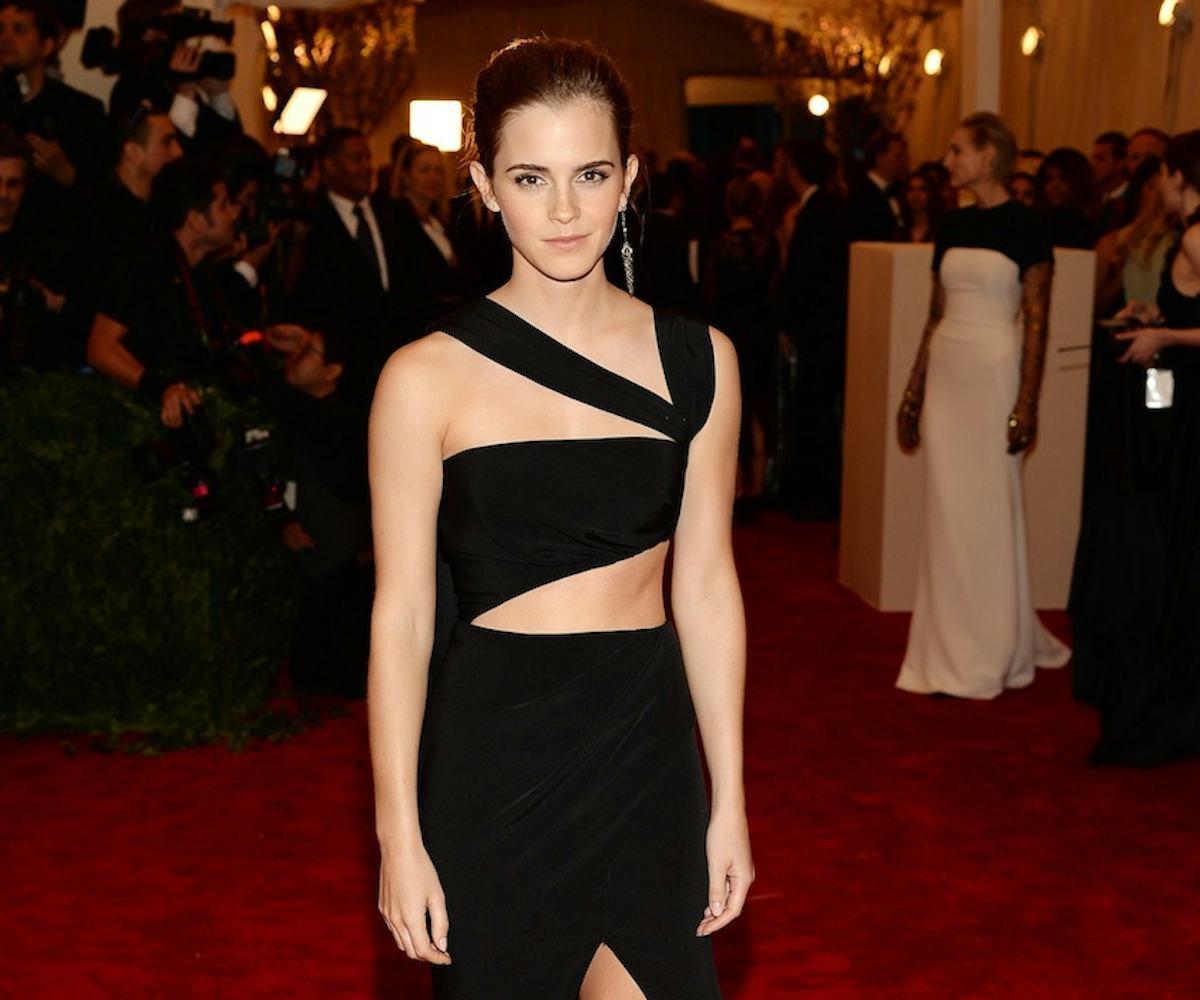 required reading
everything you need to know about the met gala, plus lana del rey's new remix.
We can all agree that Monday nights are typically the most boring of the week. You do laundry, you go to the gym, you go to bed—right? Not for everyone attending the Met Gala next week, that's for sure. By now you already know that this year celebrates the "Charles James: Beyond Fashion" exhibit, and will mark a return to formality of the occasion—think long gloves and black suits—which is a start contrast to last year's boundary-pushing punk theme. We just learned that Frank Ocean will perform (!!), and as for the celeb-designer dates? Prada will be repped by spokesmodel Lupita Nyong'o and Michelle Dockery; Emmy Rossum is going with Caroline Herrera; Prabal Gurung is bringing Zoe Saldana; Amanda Seyfried is attending with Givenchy; J. Mendel will take Taylor Swift; Margot Robbie and Olivia Munn will be dressed in Diane von Furstenberg, and Tommy Hilfiger is bringing Zooey Deschanel. It all goes down on Monday night, so watch this space for more news! (NY Post) 
OMG, the new Teenage Mutant Ninja Turtles trailer is here! And even better, it's our first look at all four turtles. Watch it below and tell us what you think. (Screenrant)
Hello, new clips from Palo Alto!  These two sneak peeks show Emma Roberts' character taking life advice from James Franco. Which, as you'll learn from the movie, miiiight not be the best idea….  (YouTube)
Adele Exarchopoulos would take the cutest selfie ever. Luckily we can see hers, plus other photos like Karl Lagerfeld and Karolina Kurkova, in the new exhibit from photographer Jonas Unger in Paris. Can't make it? Click through some of the cutest ones here. (The Daily Beast) 
Because you can never have too many versions of "West Coast," check out the new remix by Lana Del Rey's collaborator Dan Auerbach below. It's VERY different, but no less awesome. Want more LDR? Watch the "West Coast" sneak peek via Lana's Instagram and keep checking back for the full thing soon. (NME) 
Fill in the blank: this video of Miley Cyrus is a.) Artsy b.) Bizarre c.) Rad d.) All of the above? (Nowness) 
Need more cultute inspiration? Follow us on Pinterest!