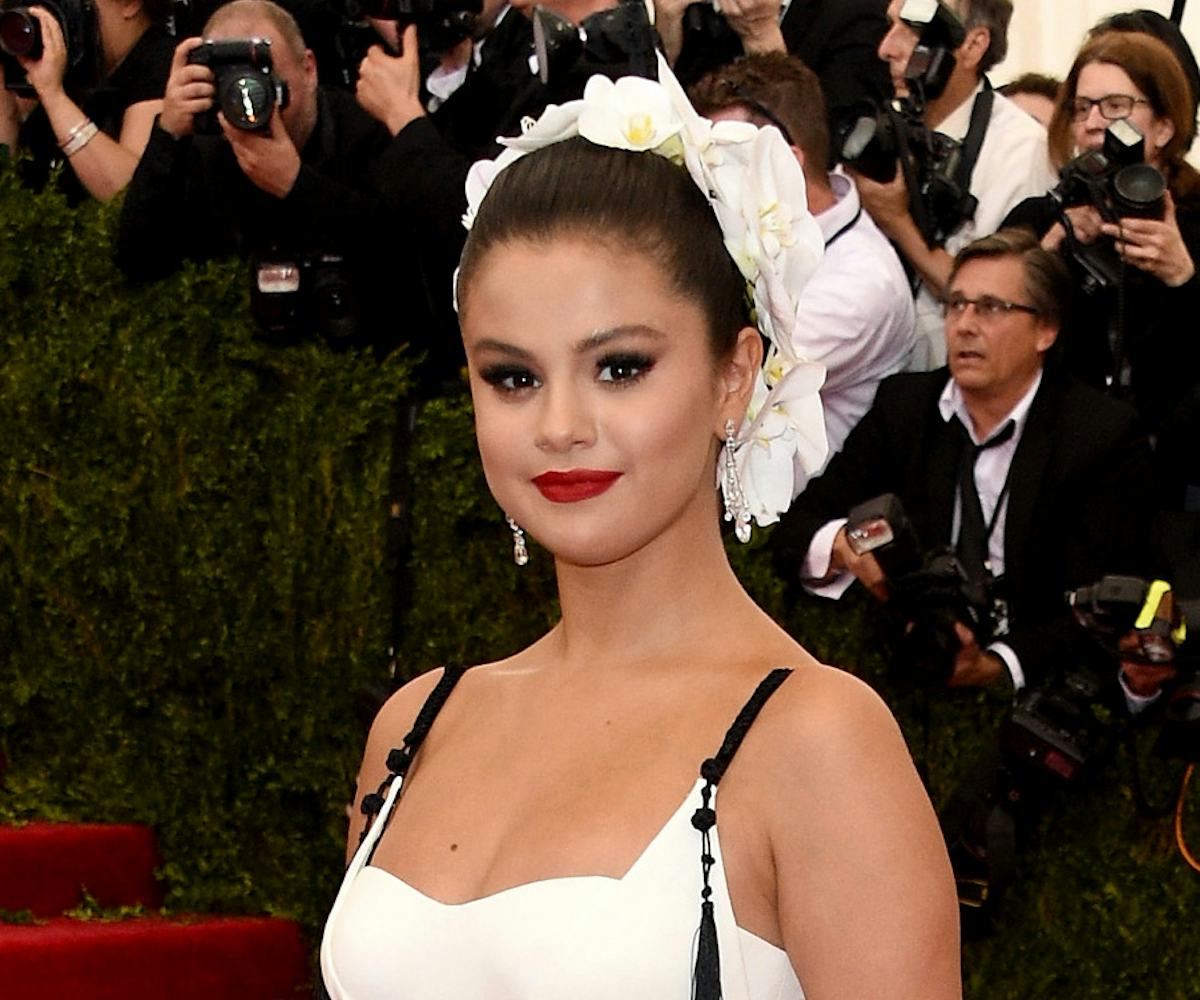 Photo by Larry Basucca/Getty Images
the craziest stuff people put on their heads at the met gala
When you're invited/pay $25,000 to attend the Met Gala, you're going to want to stand out. After all, there's going to be a ton of attractive people looking super fabulous, and the competition to land a spot on a high profile Best Dressed list is intense. You want everyone to recognize you—nay, you want them to remember you. One way is to go the naked route, and another way is by putting a bird on it an object on your head.
And there were many things adorning people's heads at last night's event. Some kept it casual with some silver, gold, and glitter; others took the scrunchie to new heights; while others figuratively lit their hair on fire. It was a glorious moment for hats, really.
Ahead, an array of the six craziest things people put on their heads because #fashion.
Katy Perry
The "I Kissed A Girl" singer fooled everyone on
when she posted an Instagram of her with a new, cropped haircut. She said she asked for the Kris Jenner. Little did we know, she was testing out the look for its big debut at the Met Gala. Perry's hair inspiration rocked the '80s movie villain look, which gave the singer full reign to channel her inner reality TV momager. 
Lisa Bonet
Exes Bonet and Lenny Kravitz's red carpet appearance together was shocking, but the fan on her head kept the media frenzy cool.
Anne Hathaway
In a galaxy far, far away, Hathaway feels the force is strong.
Brie Larson
The Scott Pilgrim vs. the World actress donned a subtle crown that packed a ton of opulence.
Sarah Jessica Parker
This is the closest the Heat Miser will ever be to being in vogue.
Selena Gomez
The Coachella flower crown got a high-fashion makeover for Gomez.