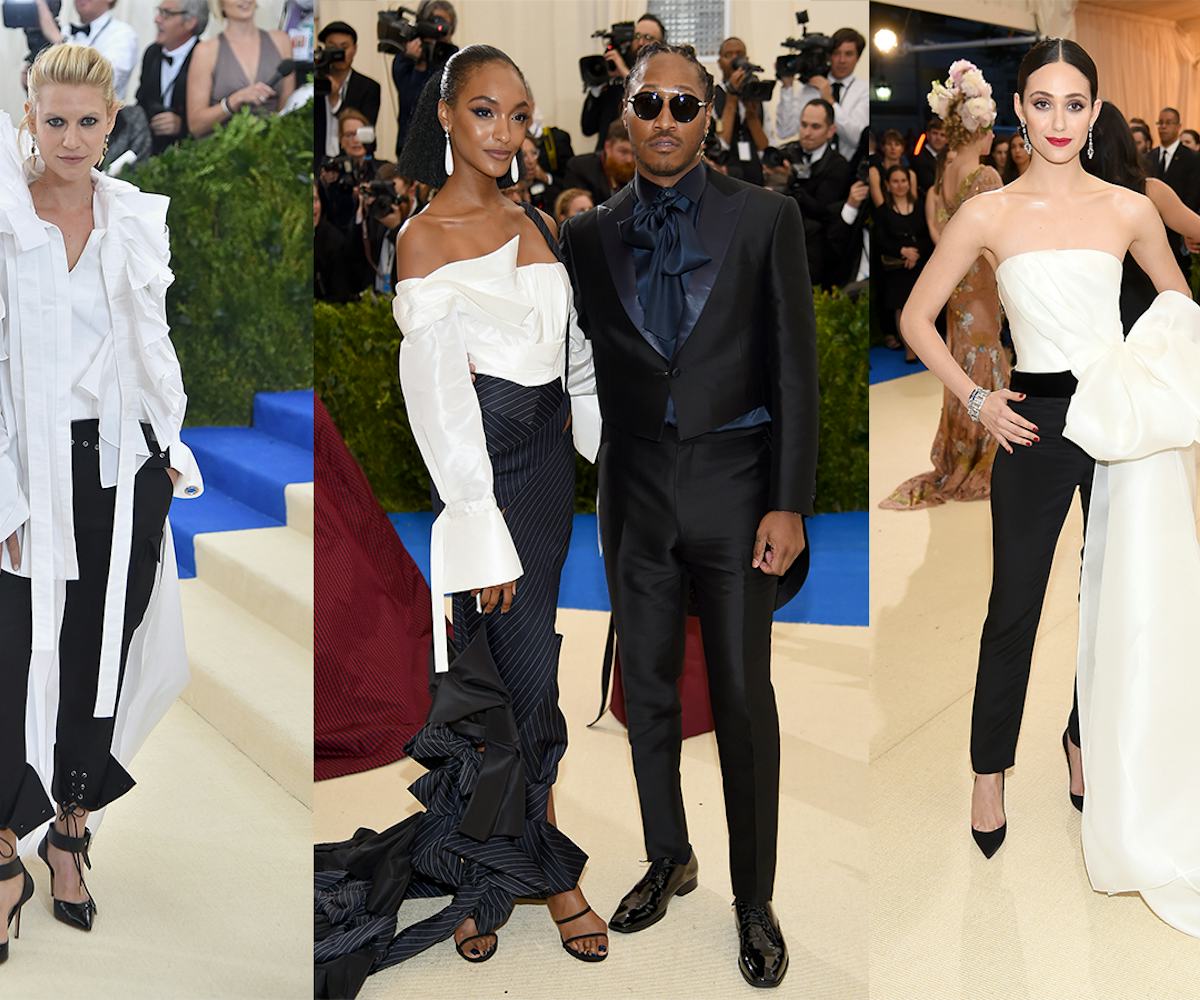 Photos via Getty Images
Met Gala Trend Alert: Deconstructed, Asymmetrical White Tops
When it comes to the Met Gala, aka one of the biggest nights of the year for fashion, we don't really tend to stumble upon too many trends. While there's always an overlying theme every year, each attendee interprets it as they wish. This, of course, tends to range from one end of the spectrum to the other. In general, though, attendees strive for statement-making, more-is-more, and over-the-top looks. Being that last night's theme was Rei Kawakubo, we expected to see even more of that than usual—and that's exactly what we got.
However, in between all of the sheer, beaded tulle and the structured, avant-garde silhouettes, we did notice that a few attendees that opted to not wear gowns had something in common. Claire Danes, Jourdan Dunn, and Emmy Rossum (seen above) all chose to wear iterations of the deconstructed, asymmetrical white blouse tops—a "statement" blouse if you must—and paired them with black bottoms. While Danes and Rossum (in Monse and Caroline Herrera, respectively) opted for sleek, black trousers, Dunn paired her top with an equally detailed skirt courtesy of custom H&M.
While we've been seeing the deconstructed blouse all over runways for a couple of seasons now, it seems that it has now trickled its way over to red carpet fashion, which tends to be mostly reserved for gowns, dresses, and, more recently, pantsuits.
Well, excuse us while we buy every style of deconstructed, off-the-shoulder blouse from Zara right now.