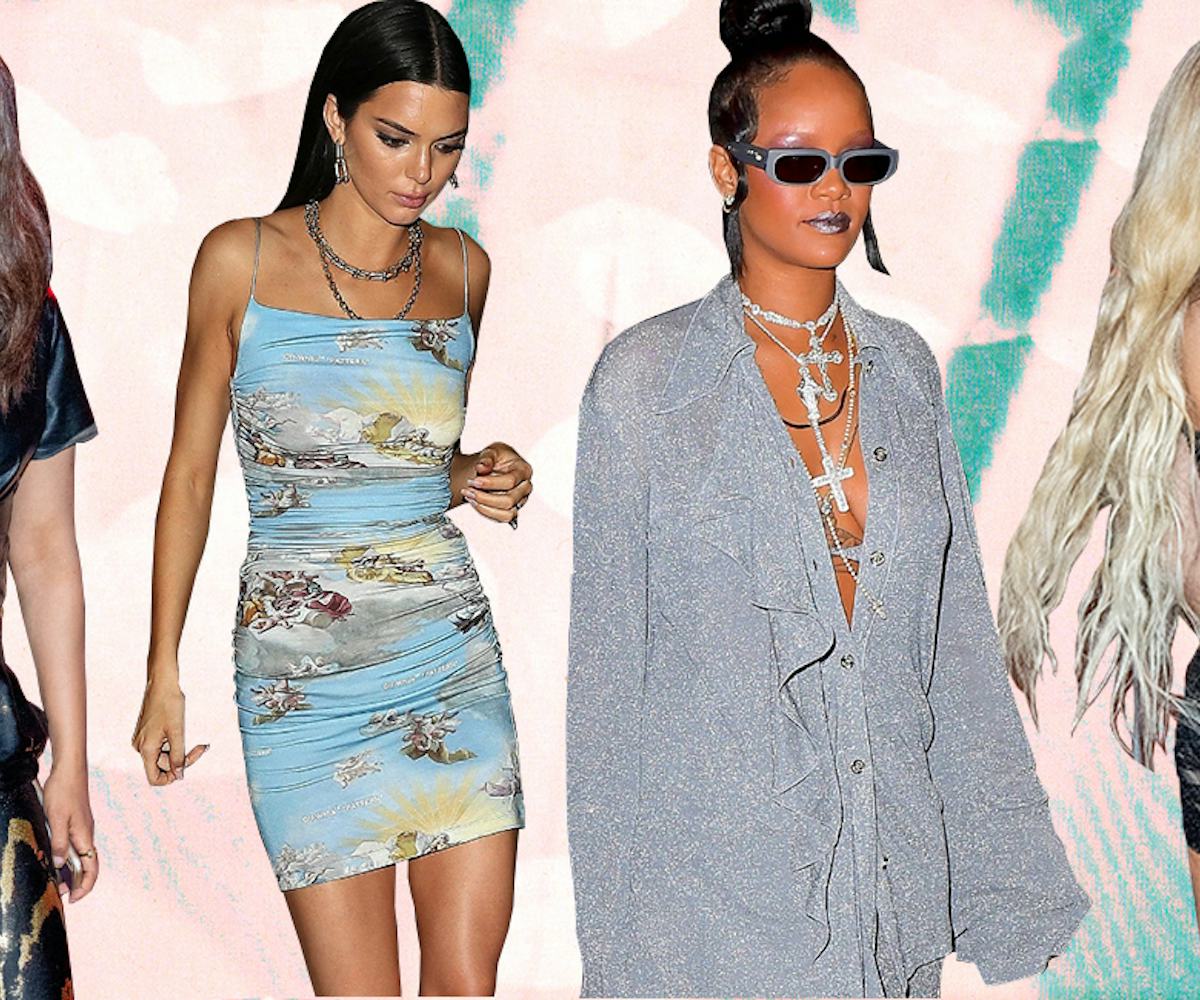 Our 10 Favorite Met Gala After-Party Looks
The party continued well after the museum doors shut
The biggest night in fashion went on past the Met Gala red carpet last night. Once the museum doors closed, celebrities shed their armor and ditched their many, many headpieces to change into more dance-appropriate garb.
If you're Blake Lively, you pulled on some plaid knee-high boots. If you're Bella Hadid, you whipped out leather and chains. If you're Rihanna, you didn't show up to your own party until 3am in sparkly pajamas. All hail Rihsus!
The looks were relaxed but still semi-on-theme—if bondage and hiked-up hems are considered your Sunday best. Our real winners were definitely from earlier in the evening, but these are still worth checking out for more... casual, everyday inspiration. Ahead, check out our after-party favorites.
Bella Hadid found the perfect solution to the wishy-washy New York weather: leather crop top and pants. Not quite winter, not quite spring.
Paris Jackson channeled '80s David Bowie rocker because why not?
Versace, Versace, Versace was the theme of Cardi B's after-party look. A wide black belt was the perfect addition to her baby bump.
After wearing a pretty modest Ralph Lauren gown and stunning headpiece on the red carpet, Priyanka Chopra decided to show some skin with a belly shirt and gold-flecked black pants.
Kendall Jenner's Off-White Michaelangelo-inspired after-party mini dress was more on-theme for the night than her actual red carpet outfit.
Zendaya kept her hair and ditched her stunning Joan of Arc outfit for something a little bit easier to dance in. 
This bondage-inspired getup from Kim Kardashian West allowed her to show off her heavenly body even more.
We miss the roses, but we're also not mad at this Rapunzel moment from Jasmine Sanders.
Introducing Rihanna: our favorite cozy queen.  
Blake Lively did a complete 360 for her after-party look, opting for a schoolgirl, tartan-heavy moment.