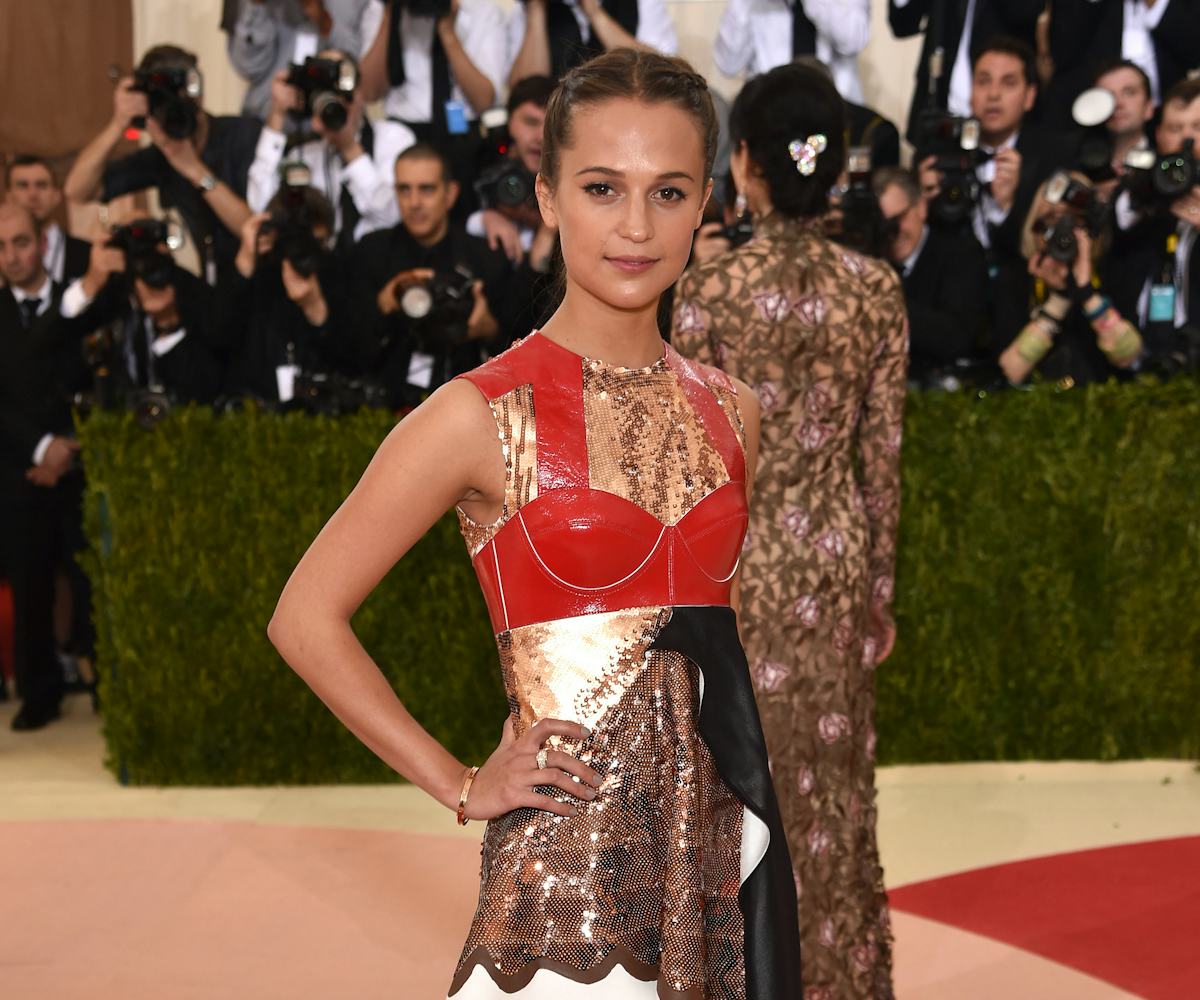 Photo by Dimitrios Kambouris/Getty Images
This May Be The Most Casual Met Gala Ever
The Met Gala is absolutely fashion's biggest night, where the A-list can take a risk and risk-takers make history. It may be one of the most important evenings for fashion, because it doesn't just highlight the talent, but the designers as well. This year, the incredible theme highlights fashion's important relationship with technology, and the dress interpretations are endless.
But aside from the sweeping floor-length gowns (there will always be those en masse), this year's red carpet was decidedly, well, casual. Of course, Taylor Swift is a cyborg babe and manages to add some drama to her shorter dress, but for so many red carpet staples, the Met Gala almost seemed like an afterthought. Michelle Williams, one of the most stylish humans to have ever graced this sweet earth, is wearing a Louis Vuitton number that we honestly wish we could wear to work. Tavi Gevinson is stunning but might be ready to go to a book club meeting, which is incredible—but surprising to see at the Met carpet. With fashion's VIPs using their big night to take a night off, this could be a whole new era of the red carpet, where a short skirt and a IDGAF attitude is just as valued as a long, fabulous train. Unless, of course, you can eat pizza on that train. Pizza trains always win. 
Taylor Swift in Louis Vuitton
On anyone else, this would look like an afterthought, but with that Blade Runner-hair and dramatic lip, Taylor is an early MVP.
Michelle Williams in Louis Vuitton
Another Louis, another nice look that feels well-heeled, but more muted than we've traditionally seen on this evening.
Tavi Gevinson in Coach
Pretty casual, but Tavi's hair adds a flair we are obsessing over.
Alicia Vikander in Louis Vuitton
Thematically, it's on point, but it seems a little dressed down for literally the most stylish woman in the world. Maybe we just wanted her to show up as her character from Ex Machina, which would have been very appropriate.
Kate Mara in Julien Dossena for Paco Rabanne
Shiny and plastic, Kate Mara is way more playful than usual.