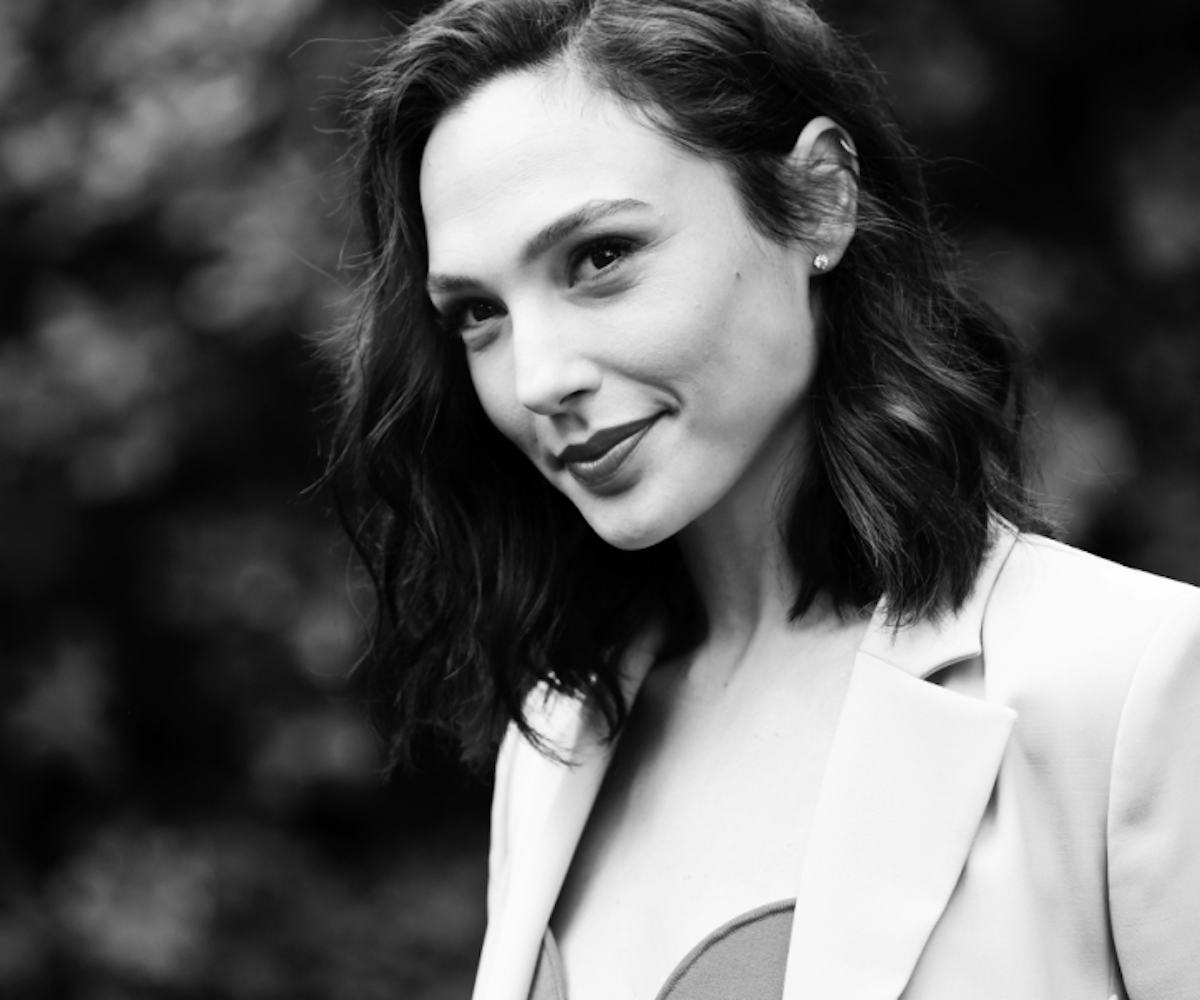 Photo by Emma McIntyre/Getty Images
#MeToo is Expected to Dominate the Golden Globes
Expect the tone to be different this year
Months after the #MeToo movement began to change the shape of Hollywood, the Golden Globes ceremony is set to be the first major awards show where celebrities will show their support for the cause. Both men and women plan to wear black in the hopes of bringing further awareness to sexual harassment both in the industry and beyond. (Though we have to ask: are the guys just going to wear black-er tuxes or something?)
This isn't the first time celebrities have made a social statement on the red carpet—all hail Lola Kirke's "Fuck Paul Ryan" pin—but it does sound like #MeToo black is going to be sported by a lot of people tomorrow night. Gal Gadot, Holly Hunter, Saoirse Ronan, Mary J. Blige, and Allison Janney have all confirmed they will be wearing black, and it's expected that a number of other A-listers will as well. "I think that there's a power there that can be reached no other way except for when people fly in formation, when they are together, when they act as one," Hunter said.
Ronan—who has been nominated for lead actress thanks to her standout performance in "Lady Bird"—also sees the solidarity in the movement, and hopes it will help bring women together:
"I'm bringing one of my best friends with me and she'll be wearing black also. The relationships between women are so strong when you have them and it's about time that we get to experience that in our industry, too, you know?"
It will also be interesting to see the tone that this usually-comedic event takes tomorrow night. Last year's numerous jokes about Trump were a given, but now that Hollywood has been publicly exposed as a sexist cesspool, the humor at an event celebrating the industry will (hopefully) be more self-aware than anything. 
Talk show host Seth Meyers will be hosting, and already seems to be aware of how this year will be different. "With the monologue, as far as talking about anything in the news right now, it seems like this year more than ever Hollywood has its own internal politics that obviously deserve to be talked about," he said. 
Whether or not Meyers will handle his opening monologue in a satisfactory way, we're looking forward to seeing a striking sea of black parading down the red carpet tomorrow.