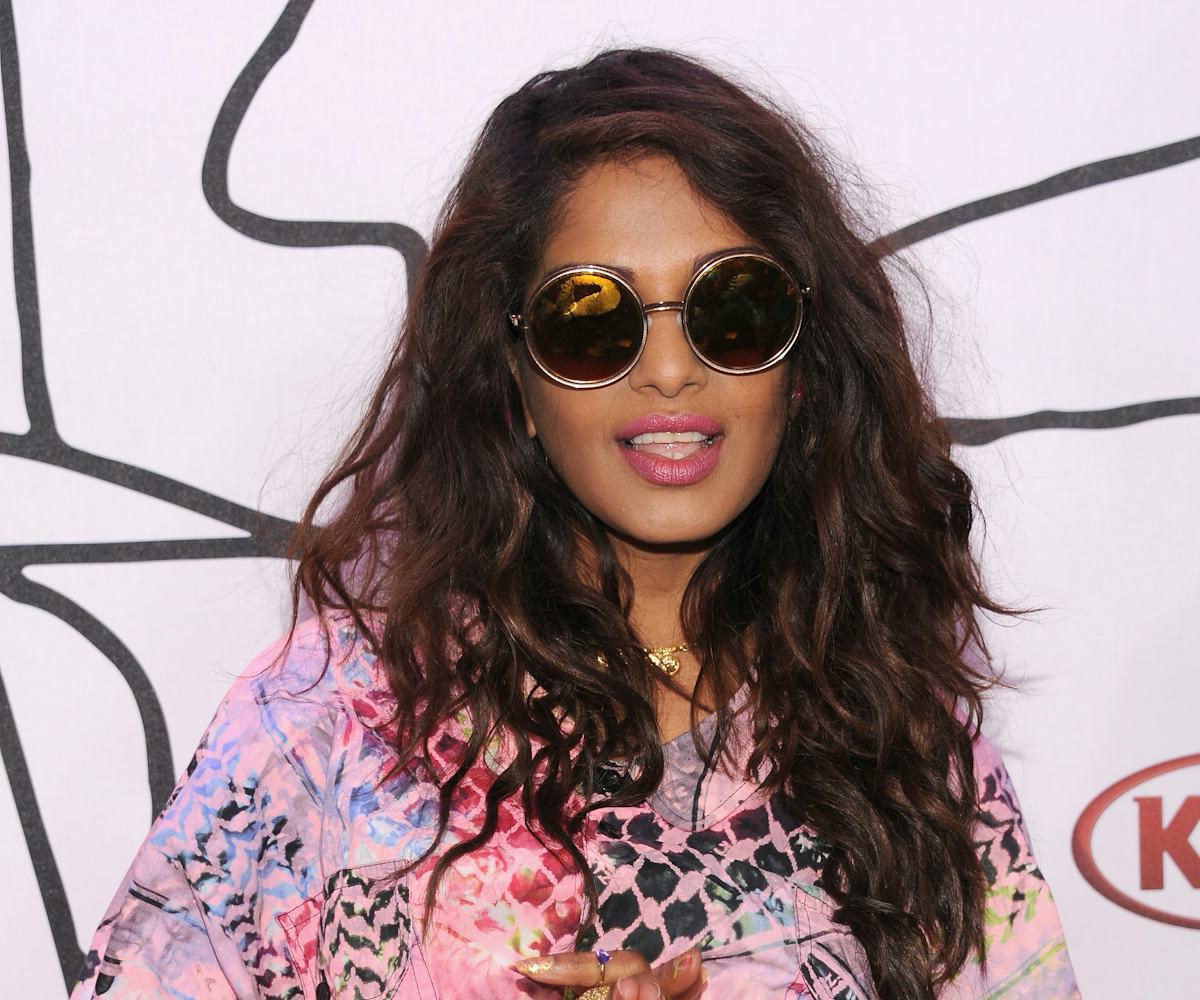 photo via getty images
Listen To A New Track From M.I.A.
it's called 'can see can do'
The latest proof that surprise releases are the new norm in the music biz comes via M.I.A., who dropped a new track on unsuspecting fans this past weekend. It's called "Can See Can Do" and it's a straight up banger. The release came with only 30 minutes notice, and is the first new music from M.I.A. since 2013's disappointing album Matangi. Originally, she was planning on releasing a song called "All My People" but it appears as though the singer had a last second change of heart. "ACTUALLY I WANT TO RELEASE "ALL MY PEOPLE " WHEN ALL MY PEOPLE ARE READY," she tweeted. 
Accompanying the song on Soundcloud was a brief note featuring M.I.A.'s trademark political chest-thumping: "DEMOCRACY CONVERSATIONS ! TAMILS ARE STILL WAITING ! AND NO MY BEATS ARE NOT BETTER WITHOUT MY POLITICX." Listen to "Can See Can Do" below.