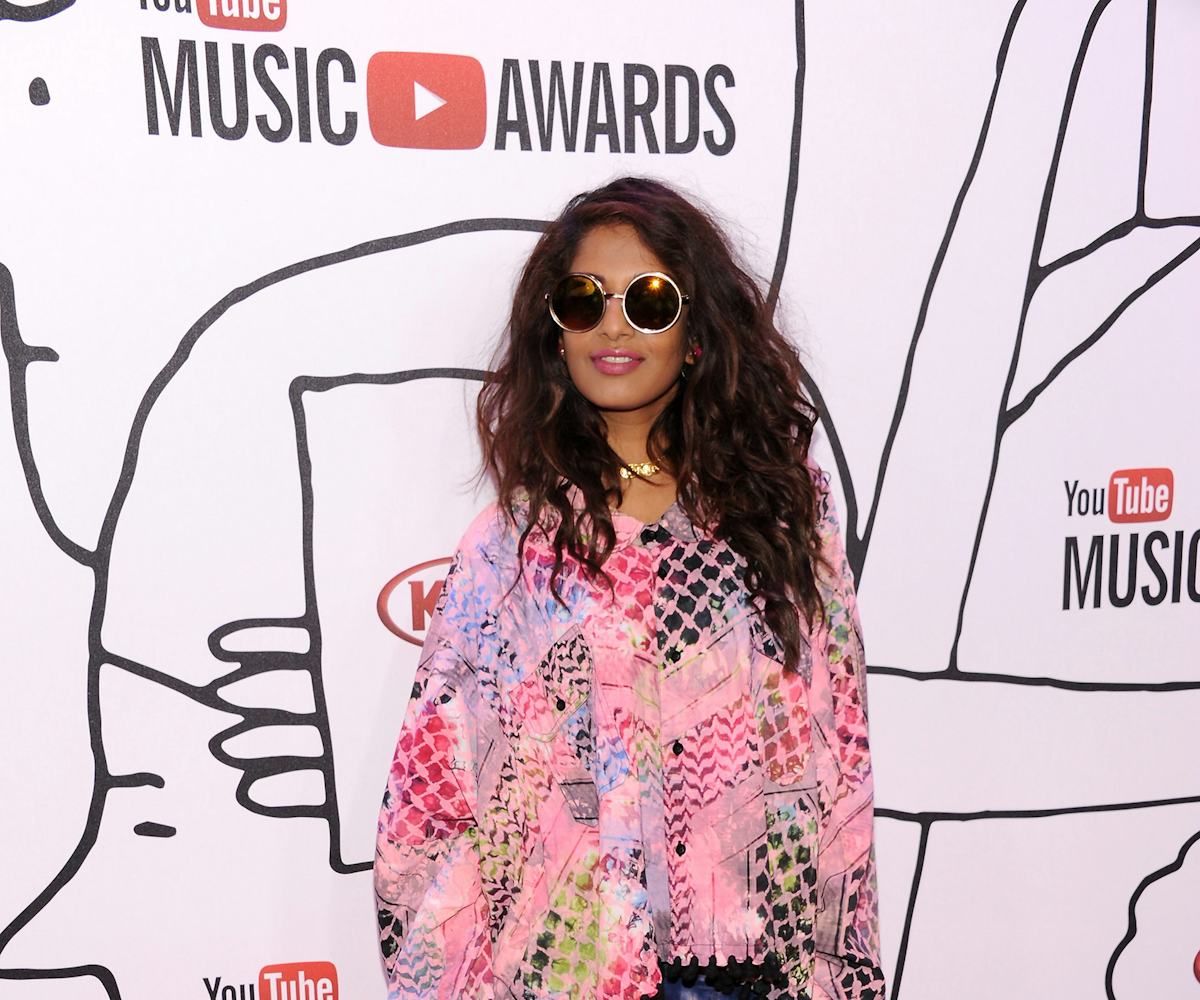 photo by getty images
best dressed: youtube music awards
take a walk on the wild side with m.i.a., lady gaga, and greta gerwig.
The first ever YouTube music awards took place last night and it was full of surprises to say the least. From Lady Gaga's Halloween costume--that's what that was right? Right?--to M.I.A.'s LED hula-hooping performance of "Come Walk With Me," a lot happened that you don't want to miss.
Of course the first thing we're thinking about are the clothes. Considering the temperature dropped from livable to freezing over the weekend in New York, where the awards were held, the outfits on the red carpet are an instant guide to dressing for the cold weather. I mean, if we spent the entire winter in a rainbow pink sweater and tie-dyed jeans like M.I.A., we'd be pretty happy campers. And if you're already looking for a little holiday dressing inspiration, look no further than Greta Gerwig and Vanessa Hudgens who chose black and gold outfits, respectively, that are suited for any family dinner or New Year's Eve booze cruise.
Check out all our favorite outfits from the red carpet in the gallery and watch the highlights of the show here. 
Dree Hemingway
Greta Gerwig
Skylar Grey
Vanessa Hudgens in Dolce & Gabbana
M.I.A.
Bonnie McKee
Megan Mace and Elizabeth Mace