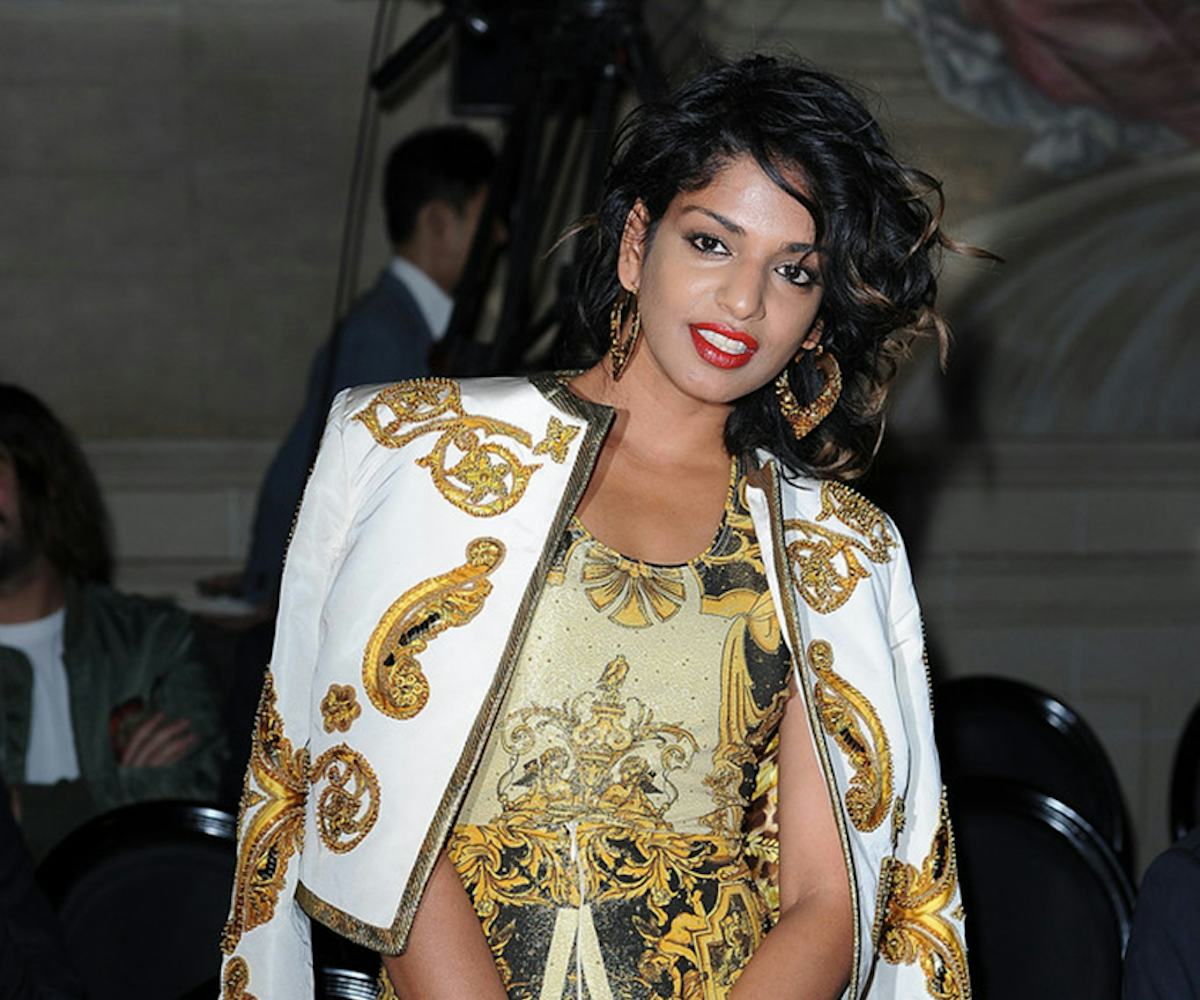 versace, versace, versace, versace, and m.i.a.
what we hope for from m.i.a.'s new fashion line.
News broke this morning that M.I.A. had a new project on the frontier--other than Matangi, we mean. Rumors have been swirling for a while that the singer was set to collaborate with Versace on a line, potentially even act as the guest designer for the house's secondary line, Versus, and at the Balenciaga show in Paris today, M.I.A. not only confirmed that she was indeed collaborating with Versace, but that the end result would be coming out in just two weeks. (That's October 10, so mark your calendars!)
No other details of the project have leaked, but we have high hopes for an M.I.A.-meets-Donatella collection. Based on their shared love of all things gold and glitzy, we imagine the design process going very smoothly. We've taken a stab at what we think we can expect from the partnership, from badass bomber jackets to dramatic jewelry--click through our gallery to everything we're hoping for and tweet us your dreams for the line too!
Nobody mixes prints like M.I.A. We're hoping the Versace collab is just as print crazy.
Gold tunics? Yes, please!
Gold anoraks? Definitely!
Gold stringy evening dresses!? Yes, yes, a thousand times, yes!
Bombers and rompers are sort of M.I.A. signatures at this point.
We not only hope she creates a floral print similar to this Stella McCartney one she sported at the Met Ball, but we also hope that there's a pink suit inspired by Hamish Bowles' amazing one.
We're obviously biased, but we'd be real happy if more of these giant cuffs existed.
We're also pretty keen on these headdresses.
Gold for everyone!
This shark T-shirt is getting a mention because who doesn't want a Versace version of it?