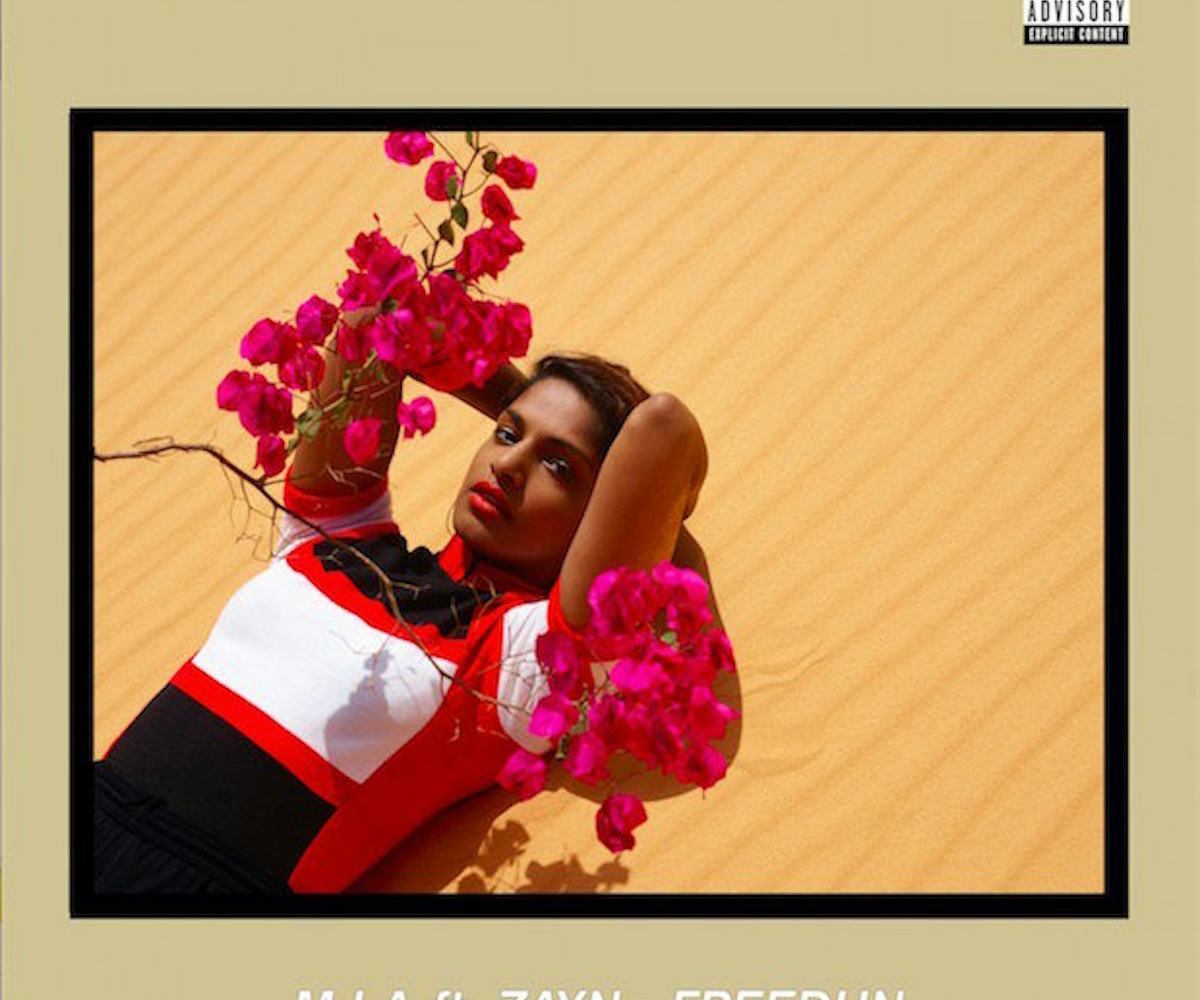 M.I.A. Just Dropped "Freedun," Her Poppy Collaboration With Zayn Malik
Off her new and final album 'AIM'
AIM, the supposed final album from M.I.A., is one week away from its release. To stoke anticipation up to a fever pitch, she dropped what is probably the record's most anticipated track, "Freedun," aka her collaboration with Zayn Malik (hence the anticipation). The rapper stopped by Annie Mac's BBC Radio show to debut the spacious song, telling Mac that she just returned from the Himalayas where she was shooting the video. 
Having heard the record, we can report that "Freedun," is one of the more radio-friendly songs on the album, with M.I.A talk-rapping breezy verses while Zayn handles the song's pre-chorus and bridge, his voice produced almost beyond recognition. "I made this song a long time ago, and it was too mainstream sounding for me," M.I.A. told Mac. "If I was going to have a collaboration and have someone like Zayn, this was the perfect song. It sort of takes me out of my comfort zone, and it kind of takes him out of his a little bit as well."
Last month, M.I.A. told Entertainment Weekly that the collaboration came about after she decided she wanted to write songs for other artists, Zayn being one of them. She also revealed that the two never actually entered the same studio, and did all their collaborating via WhatsApp. This marks the fifth track released off of AIM (you can listen to others here, here, and here), and you can check it out below.