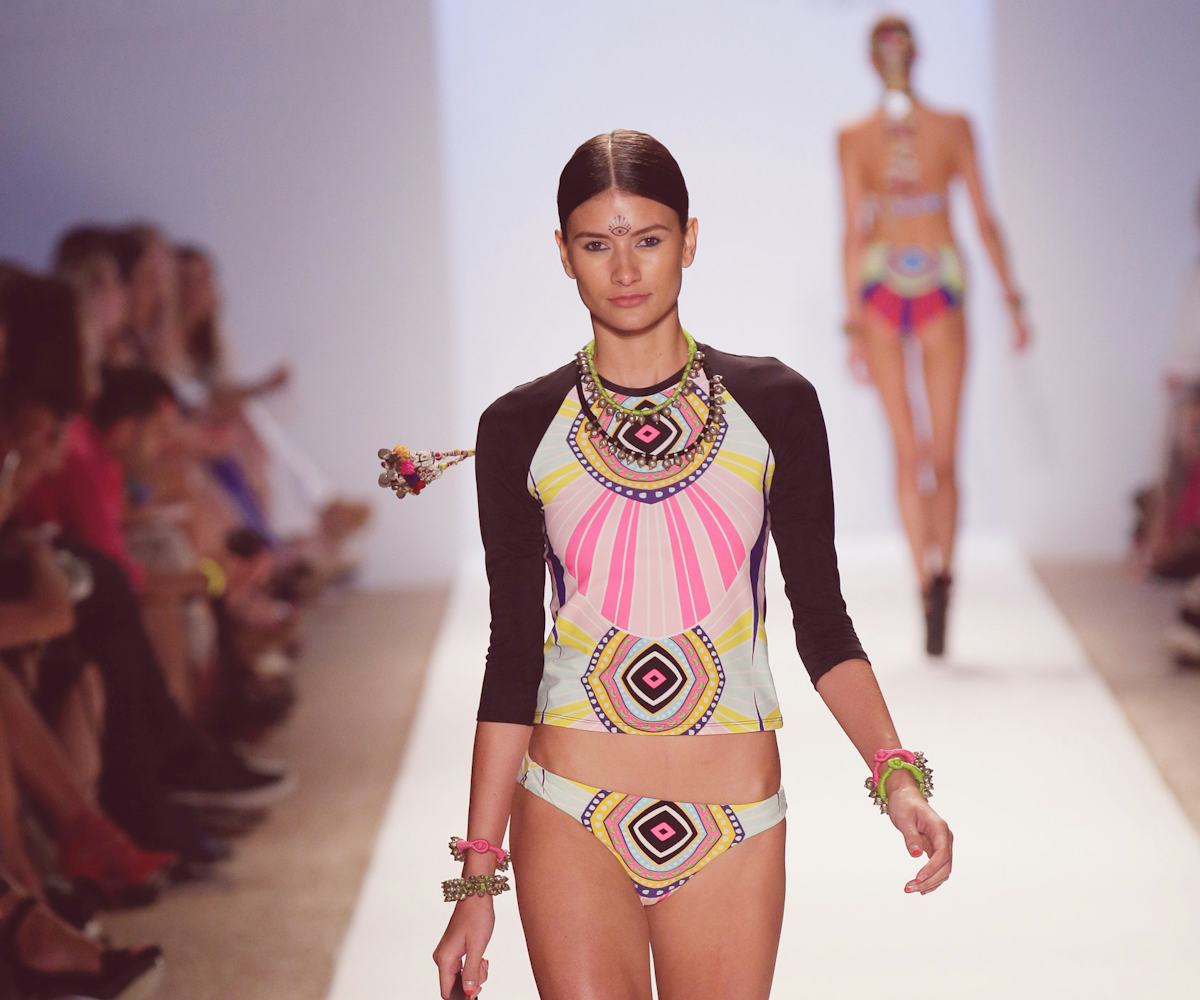 suit up
The best one-pieces, bikinis, and rash guards from Miami Swim Week.
Miami Fashion Week came and went--and the timing couldn't be more perfect. Because really, is there any time you'd rather be looking at swimsuits than in the middle of summer? Exactly.
A few things we noticed about the resort '14 swim shows: a) cut-outs are alive and well, b) the crop top-slash-rash guard is a serious contender for trend of the season, and c) the brighter the better when it comes water-wear. (We also are really into the notion of slogan suits, rather than slogan tees.) While we'll have to wait to wear these awesome one and two-pieces from our favorite beach-centric brands, these are the eight designs that will have us counting down the days until next summer.