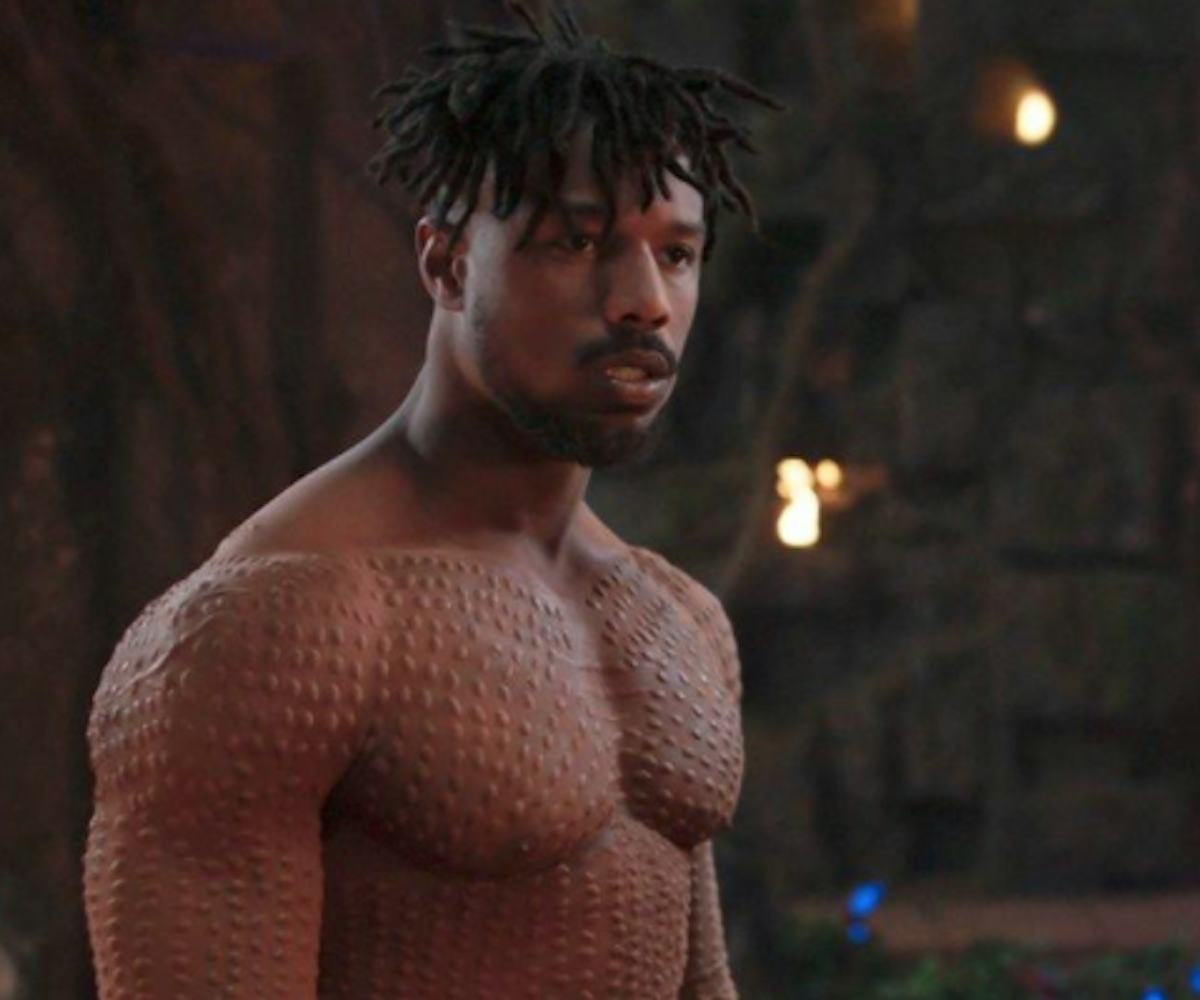 Michael B. Jordan's Shirtless 'Black Panther' Moment Is Now A Meme
And, we're not complaining
If you weren't aware already, Michael B. Jordan played a very evil, very hot, very shirtless villain named Erik Killmonger in Marvel's Black Panther. And, not that we're complaining, but his shirtlessness has caused a lot of commotion since the film's premiere, including causing one teenage fan to break her retainer during the film. Looks like people still have Jordan's abs on their minds, because the internet has turned one of his most epic shirtless moments into a hilarious new meme. 
If you recall, in the film, Killmonger challenges King T'Challa (Chadwick Boseman) to fight for the crown. Killmonger, who is shirtless during the fight, ends up winning the battle and, following the victory, turns to the people of Wakanda and screams, "Is this your king!?" Needless to say, people were happy to turn the epic moment into an all-too-relatable meme. 
You can see some of our favorite picks, below. 
That feeling when you live on the East Coast and have been experiencing four back-to-back snowstorms.
When payday is not cutting it.
Us, after seeing those Beyoncé On The Run II tour tickets sell out in five minutes. 
When you're honestly just trying your best and life continues to take its toll. 
Same.