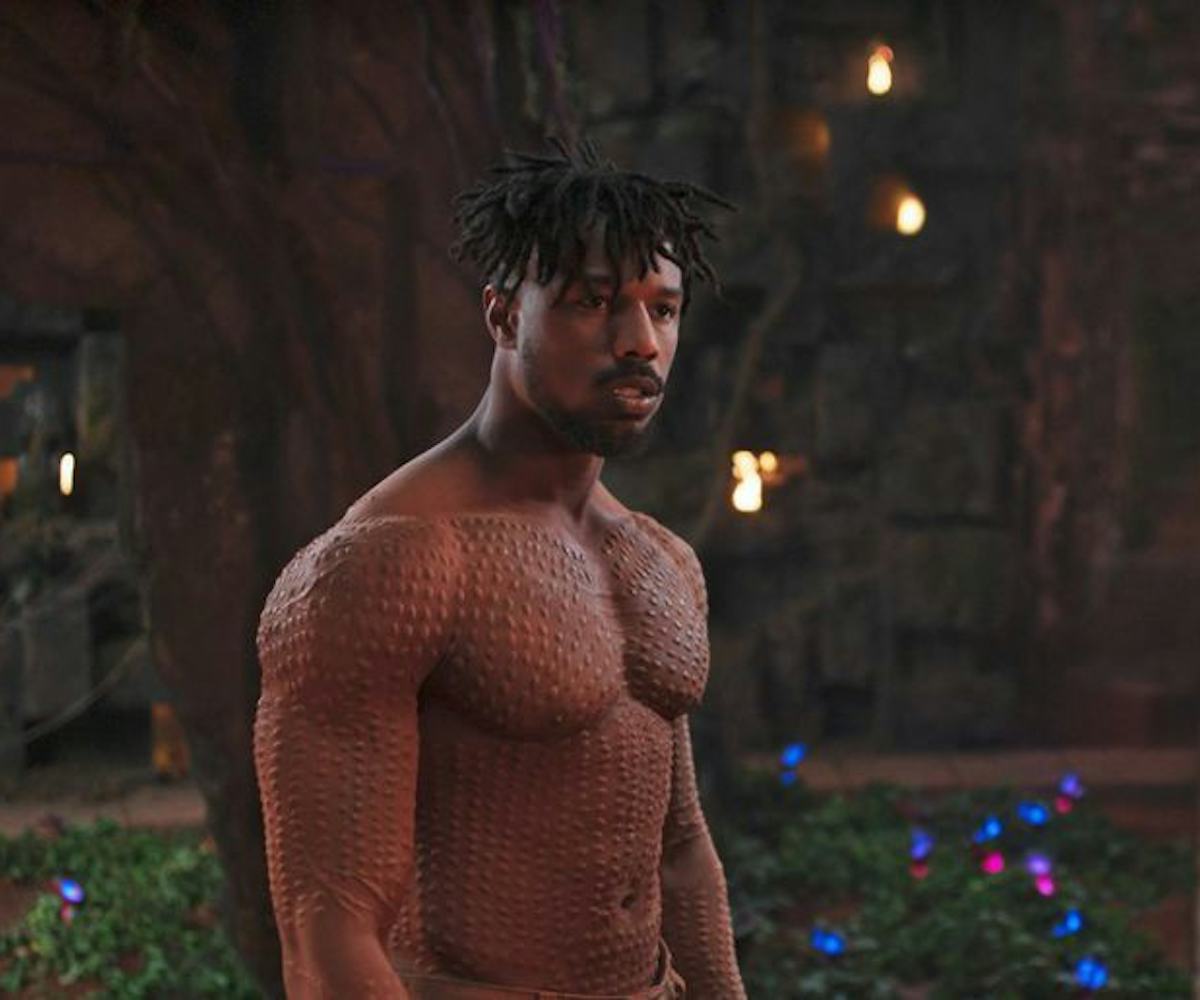 Girl Breaks Retainer After Seeing Michael B. Jordan Shirtless
And the actor has offered to pay to fix it
Are you sick of our articles about how fine Michael B. Jordan is yet? Too bad, because the thirst will remain until Creed 2 comes out—and possibly/probably after that. He's hot! So hot, in fact, teenage girls are breaking steel upon seeing him. 
Eighteen-year-old Sophia Robb broke her retainer after seeing Jordan shirtless in Black Panther. This isn't something one would, typically, willingly share with the internet. And Robb didn't! She was exposed on Tumblr… by her own orthodontist. "One of my patients came in for an emergency visit, because she snapped the wire on her retainer watching the movie when MBJ took his shirt off," he wrote, responding to a post about the actor. "That is the fucking funniest shit ever to me this tiny 17 year old girl thirsting so goddamn hard she busted steel."
The screenshot went viral, prompting Robb to see it. 
No harm, no foul though. She told Teen Vogue that she didn't mind her orthodontist sharing the story and thought it was hilarious. Also, because this could only get better, just yesterday, Jordan offered to pay to replace her retainer since he feels "partly responsible."
On certain days, the internet is a weird and wonderful place.