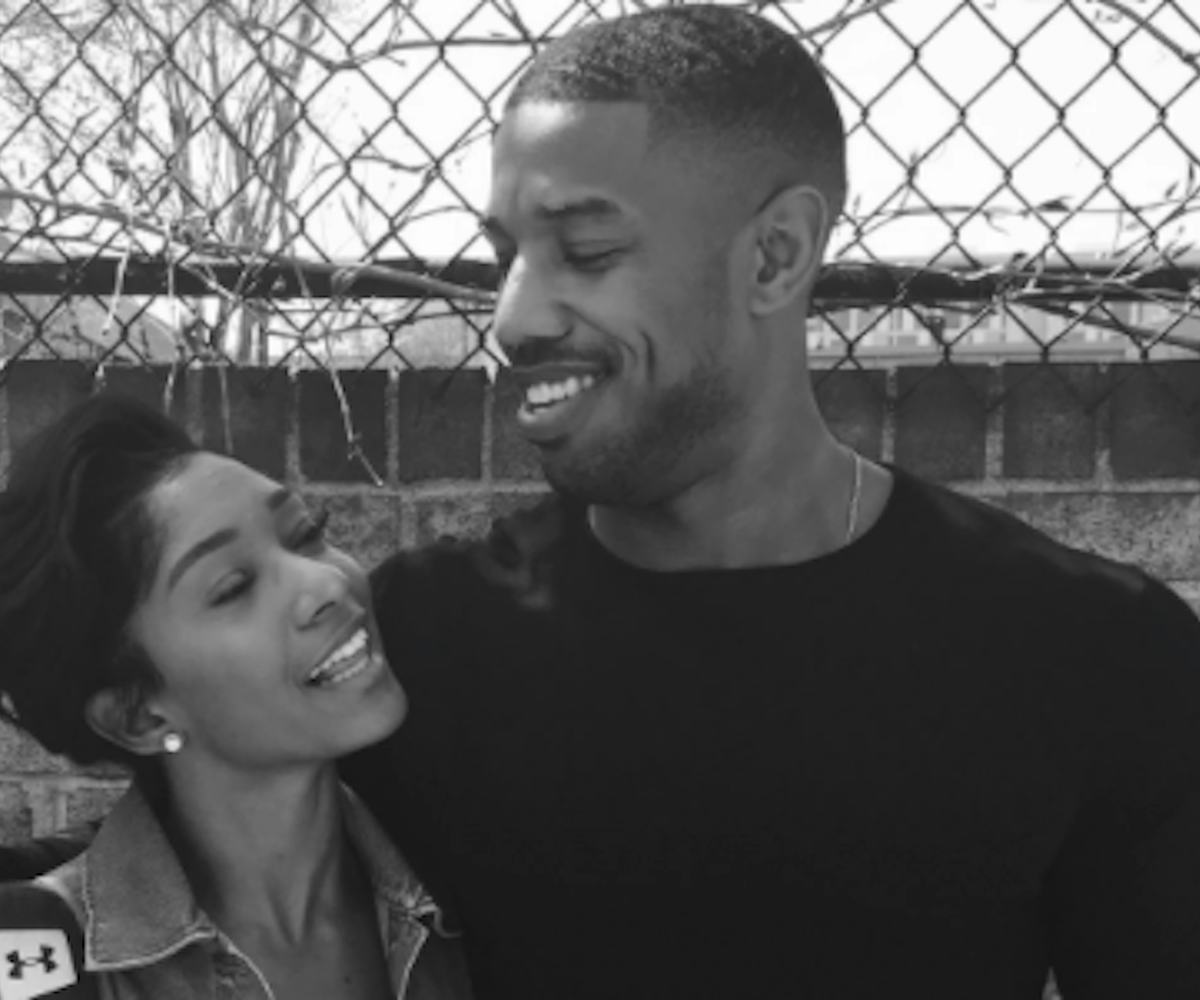 Photo via Twitter/@SylaRenee
This Woman Who Slid Into Michael B. Jordan's DMs Is A National Hero
She offered to buy him a smoothie
Today in inspirational stories, we have 21-year-old student Sylvia Wilson. A junior at Temple University, Wilson went viral earlier this week after posting a photo of herself with inarguable thirst trap and infamous retainer-breaker, Michael B. Jordan. That said, it wasn't your typical fan meet-and-greet photo. It was the result of a smooth DM slide.
That's right. Wilson—a hero, a national treasure, a brazen inspiration—successfully slid in Jordan's DMs, effectively eliminating any reason for you to not shoot your shot.
But how? According to BuzzFeed, after Wilson heard Jordan was on Temple's campus, she sent him a message on Instagram offering to buy him a smoothie, as "it was hot, and I didn't think it'd be appropriate to ask to buy him a drink." Smart. 
Messages were subsequently exchanged and, eventually, Jordan invited her to come to set. Despite a brief snafu with security, Jordan eventually came to grab Wilson and her friends. "He was so sweet and nice," Wilson told the website. "He was more than happy to take pictures with me and my friends that came with me!"
Needless to say, it's time for you to start "pulling a Sylvia."