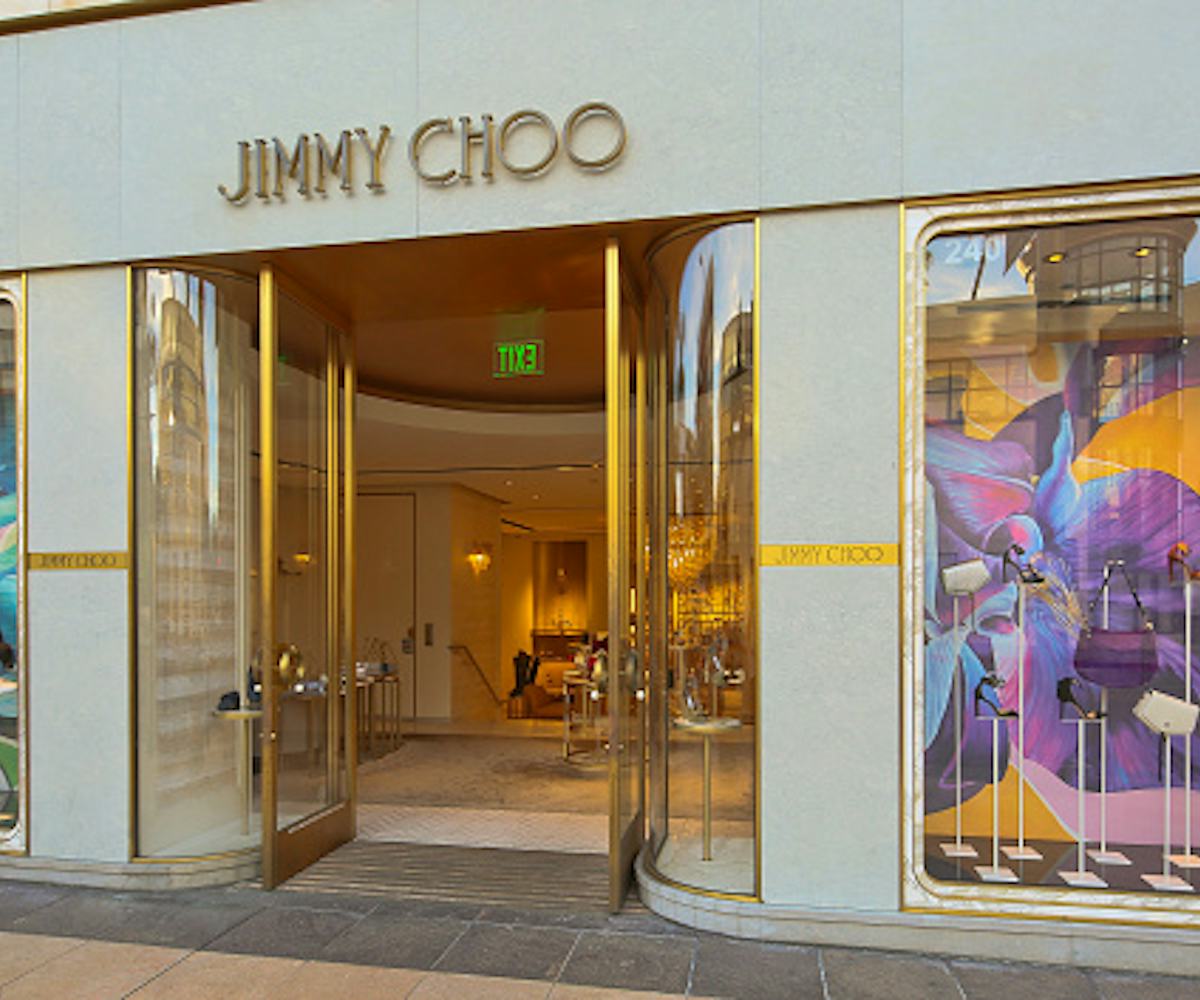 Photo by FG/Bauer-Griffin/GC Images
Michael Kors Is Buying Jimmy Choo For $1.2 Billion
Michael Kors Holdings announced today that it's buying the shoe company Jimmy Choo for about $1.2 billion. In May, Michael Kors announced it was closing as many as 125 retail stores. The brand, once idealized as being "accessible luxury," has struggled in recent years to retain their "luxury" minded customers, and instead, as the New York Times reports, "is heavily reliant on outlets and department stores, where deep discounting is common. Leather purses sell for as little as $70 and handbags are available for $95."
This new deal with Jimmy Choo could be a growth opportunity for the Kors brand. Jimmy Choo—founded in 1996 by then-accessories editor at British Vogue, Tamara Mellon, and Malaysian cobbler Jimmy Choo—quickly rose to prominence with the help of celebrities, and its prices range from $425 to $1,795 for everything from flats to over-the-knee boots, and handbags start around $700. Its reputation will undoubtedly help Kors attract more up-market customers, and will help Jimmy Choo, which put itself up for sale in April, expand.
"A combination with Michael Kors will allow Jimmy Choo to embark on its next phase of growth and provide opportunities for the benefit of Jimmy Choo customers, employees, shareholders, and other stakeholders," Jimmy Choo chairman's Peter Harf said in a statement.
And Michael Kors chairman and chief executive, John D. Idol, said in a press release: "We believe that Jimmy Choo is poised for meaningful growth in the future. We are committed to supporting the strong brand equity that Jimmy Choo has built over the last 20 years."
This news comes just a few months after Coach bought Kate Spade in a $2.4 billion deal. "Michael Kors follows the path of Coach—and again, on steroids," Luca Solca, a luxury goods analyst at Exane BNP Paribas, told the Times. After "a meteoric rise and spectacular crash," Solca explained that brands like Michael Kors were looking to "recycle cash into other brands."