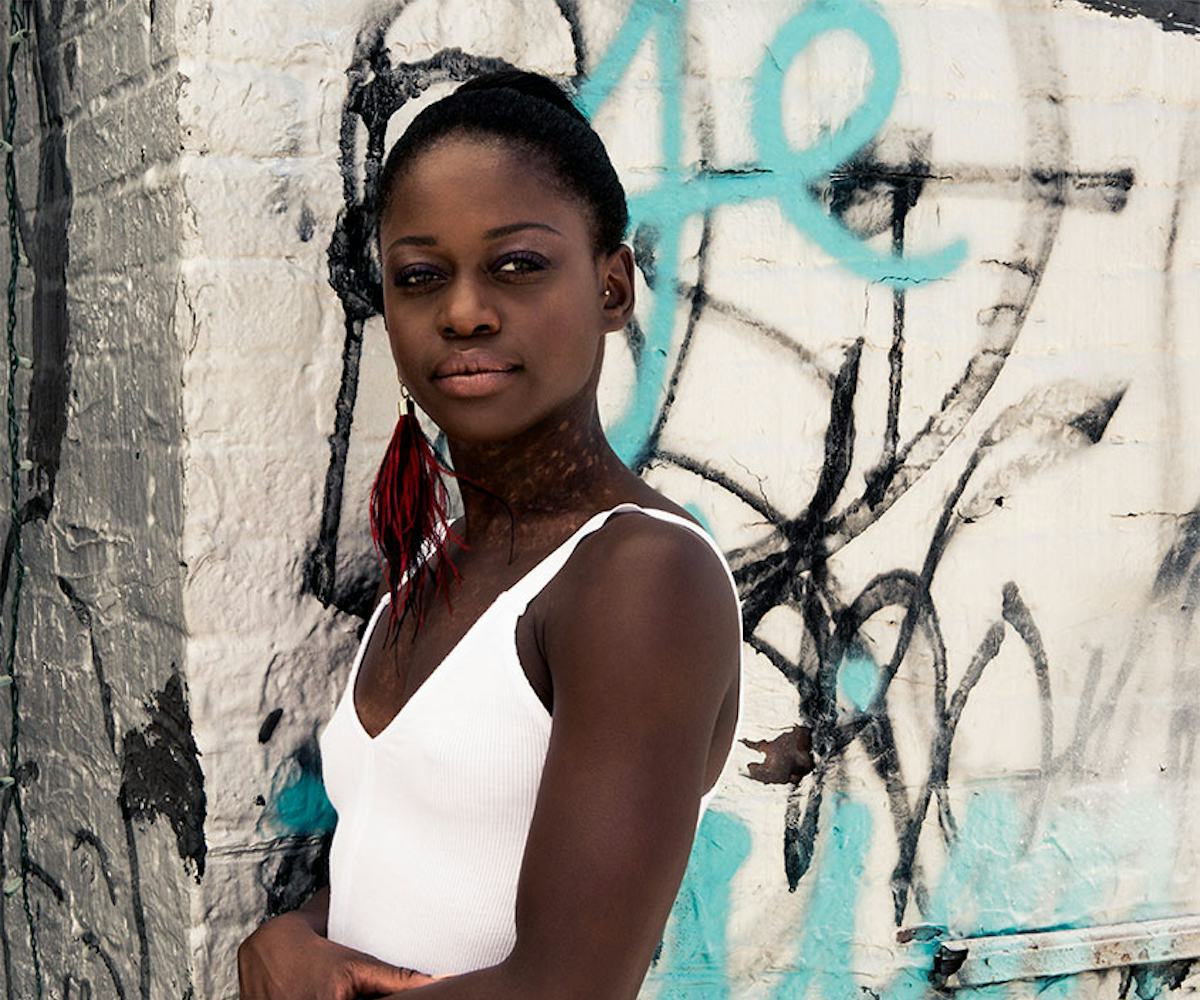 Photographed by Jen Dessinger
This Ballerina Has The Most Inspiring Story Ever
read michaela de prince's it-girl résumé
A dancer who found solace in ballet after losing both of her parents in Sierra Leone's Civil War and being shunned because of her vitiligo, 20-year-old Michaela de Prince has overcome and risen up.
OBJECTIVE
To become a principal—the highest-ranking position within a ballet company—and to open a dance school in Sierra Leone, while encouraging dancers of color to remain steadfast in pursuit of their goals.
DATE STARTED
Born Mabinty Bangura in 1995 in Sierra Leone. In 1999 she discovered a magazine photo of a ballerina by the gate of her orphanage and decided that was her destiny.
HIGHLIGHTS OF HER EXPERIENCE
Sharing her dream with her adoptive mother. "I didn't speak much English at the time so my only way to communicate with her was to show her the magazine picture. She understood right away."
Having a taste of the spotlight at the South African Ballet. "I got to be Kitri in Don Quixote, which is the lead role. That's when I realized that I would love to be a principal."
Demonstrating her versatility as coryphée of the Dutch National Ballet. "I was doing Swan Lake in September and then we had to do Back to Bach, which is very neoclassical, very contemporary, and then go back to classical and back to contemporary. It's nice to switch it up."
Meeting Magali Messac, the dancer in the photo that started it all. "Her first solo on stage was the pas de trois from Swan Lake, and that was my first variation on stage with the Dutch National Ballet. She danced at the American Ballet Theatre, I trained at the school of the American Ballet Theatre…and she knows a lot of my teachers at Dutch National and ABT." 
SPECIAL SKILLS
Staying connected with her family while living in Amsterdam. "It's easier for my mom to email me back since she's a writer and on the computer a lot. My dad works for a Japanese medicine company so he's always out and doing…I don't know, medicine stuff?" [Laughs]
Capturing the attention of MGM, which bought the rights to her autobiography, Taking Flight: From War Orphan to Star Ballerina. "They're trying to find actresses now…. We were at the Women in the World Summit a few years ago and we met Meryl Streep, and she said to my mom, 'I would love to play you in a movie.' Hopefully that happens."