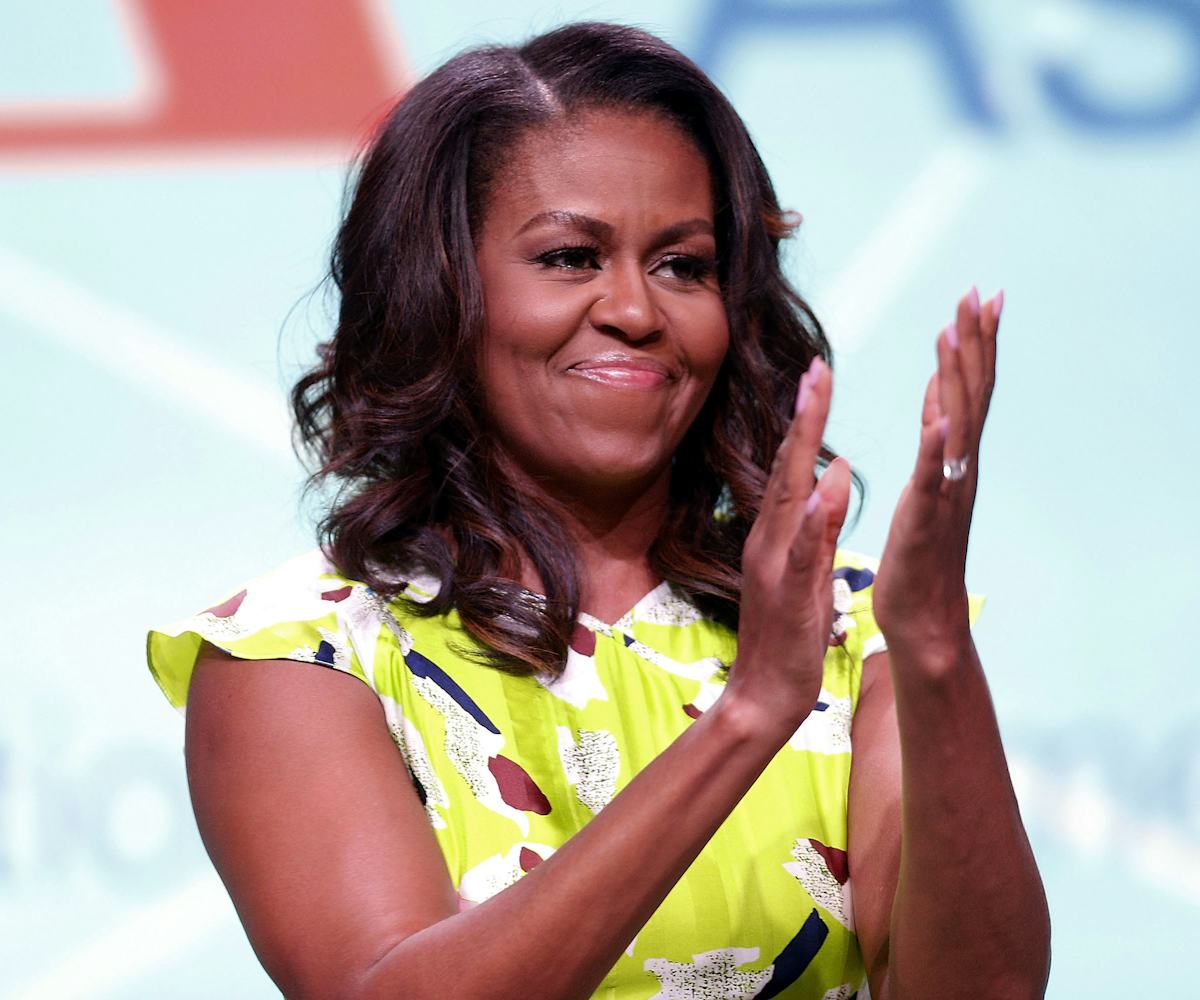 Photo by Jonathan Bachman/Getty Images
Bask In The Glory Of Michelle Obama Dancing To Beyoncé
Beyoncé and Jay Z's tours are notoriously difficult to score tickets for—unless you're American royalty, that is. Forever the First Lady in our hearts, Michelle Obama, joined Bey's mom, Tina Knowles Lawson, in the front row on Sunday night at the On The Run II tour's second Paris stop. Her daughter Sasha also tagged along. The Carters save only the best seats for everyone's favorite presidential family, apparently. The current First Lady could never.
The Beyhive, naturally, went wild when they saw the former first lady sitting stageside, so we're lucky enough to have video proof that Obama and Lawson enjoyed the show. Yes, iconic dance moves were involved. The two were even spotted getting into a Jay Z solo, which seemed to wear Lawson out a little. 
This isn't Obama's first Beyoncé concert—she took Malia and Sasha to see her in Chicago in 2014, and she ran onstage at Global Citizen Festival in 2015 to hug the singer during her set. Oh, and let's not forget about the fact that Knowles sang the national anthem at Barack Obama's inauguration in 2013. So basically, the Obamas and the Carters go way back.