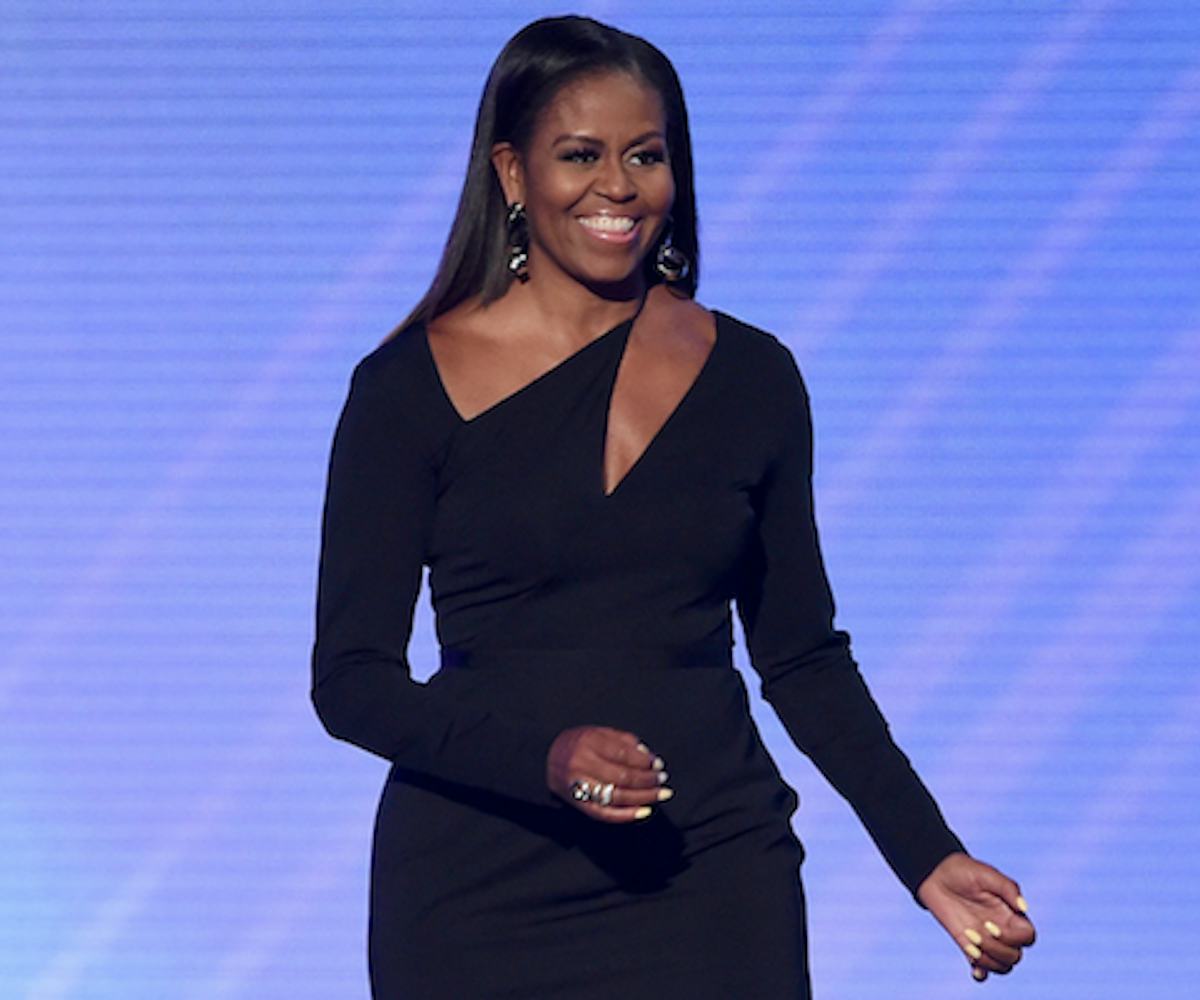 photo by Kevin Winter / getty images
You'll Be Able To Read Michelle Obama's Memoir Later This Year
'Becoming' will be out November 13
Yesterday afternoon, Michelle Obama announced that her forthcoming memoir, Becoming, will be out later this year. The former First Lady and all-around flawless human being took to her social media pages to announce the news, stating that writing Becoming has "been a deeply personal experience," and that she hopes her "journey inspires readers to find the courage to become whoever they aspire to be."
The "unusually intimate" read will be available in 24 languages, as well as via audio reading by Obama herself, and will chronicle Obama's life and the moments that shaped her, from her upbringing as a young girl from the South Side of Chicago to motherhood and her journey to making history as the first black First Lady. Most excitingly, she will also embark on a global book tour in tandem with the release. 
The book marks Obama's second title, following American Grown: The Story of the White House Kitchen Garden and Gardens Across America, a gardening guide published in 2012. 
While there is currently no pre-ordering information available just yet, the U.S. print edition will run fora suggested $32.50 and digital edition for $14.99. Deadline also notes that one million copies will be donated in Obama's name to the educational nonprofit First Book, a charity that provides books for children in need in the U.S. and Canada. Former President Barack Obama is said to be working on a memoir, too. 
You can sign up for updates on the book and tour here.