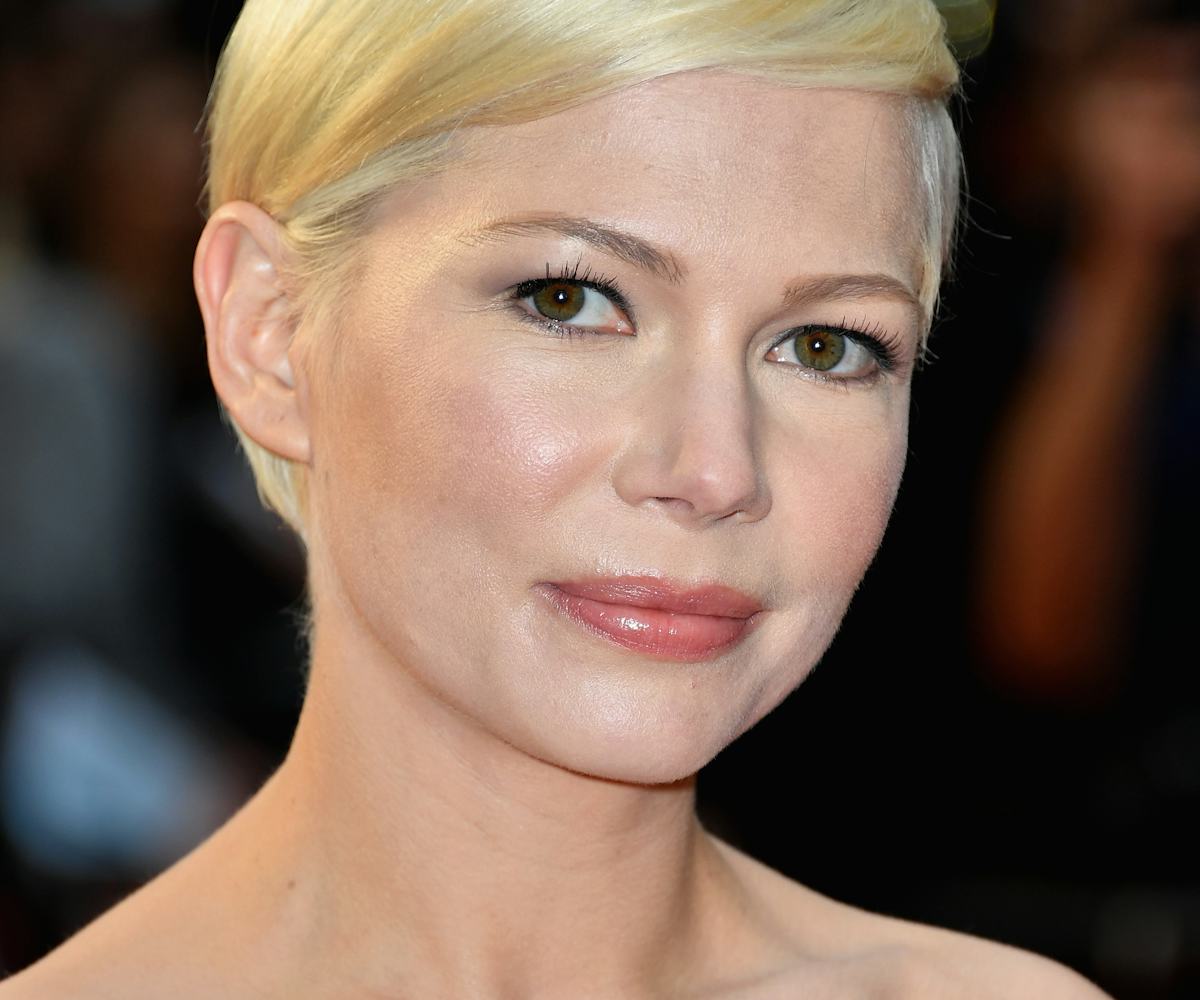 Photo by Gareth Cattermole / Getty Images
Michelle Williams Is Probably Playing Janis Joplin In New Biopic
The actress is "in talks"
Hollywood has been trying to get a Janis Joplin biopic off the ground for several years, with everyone from Amy Adams to Renée Zellweger to Zooey Deschanel to Pink being rumored to play the doomed singer. But now it looks like Michelle Williams will almost certainly be taking on the challenge of bringing the iconic rock star to life. Variety is reporting that Williams is in talks to lead director Sean Durkin's Janis, which will depict the final six months of Joplin's life, while she recorded her second and final album, Pearl. Durkin hasn't made a movie since he introduced the world to Elizabeth Olsen with 2011's Martha Marcy May Marlene, and spent some time directing the mournful British television series Southcliffe.
Joplin, who was kind of Amy Winehouse before there was an Amy Winehouse, died of a heroin overdose in 1970 when she was just 27. The recording of Pearl, which was released posthumously, was famously turbulent, as Joplin's life and drug use spun out of control. Williams is no stranger to playing extremely famous women who succumb to the deadly cocktail of drugs and fame. Her performance as Marilyn Monroe in My Week with Marilyn earned her an Oscar nomination and proved that Williams can disappear into a role, which she'll need to do if audiences are going to buy her as Joplin.
The last Joplin biopic, Get It While You Can, which was set to star Amy Adams, fell apart because of legal battles over the script, and the one before that, Piece of My Heart, with Zellweger in the lead, never came together. Fingers crossed that Janis is the one.