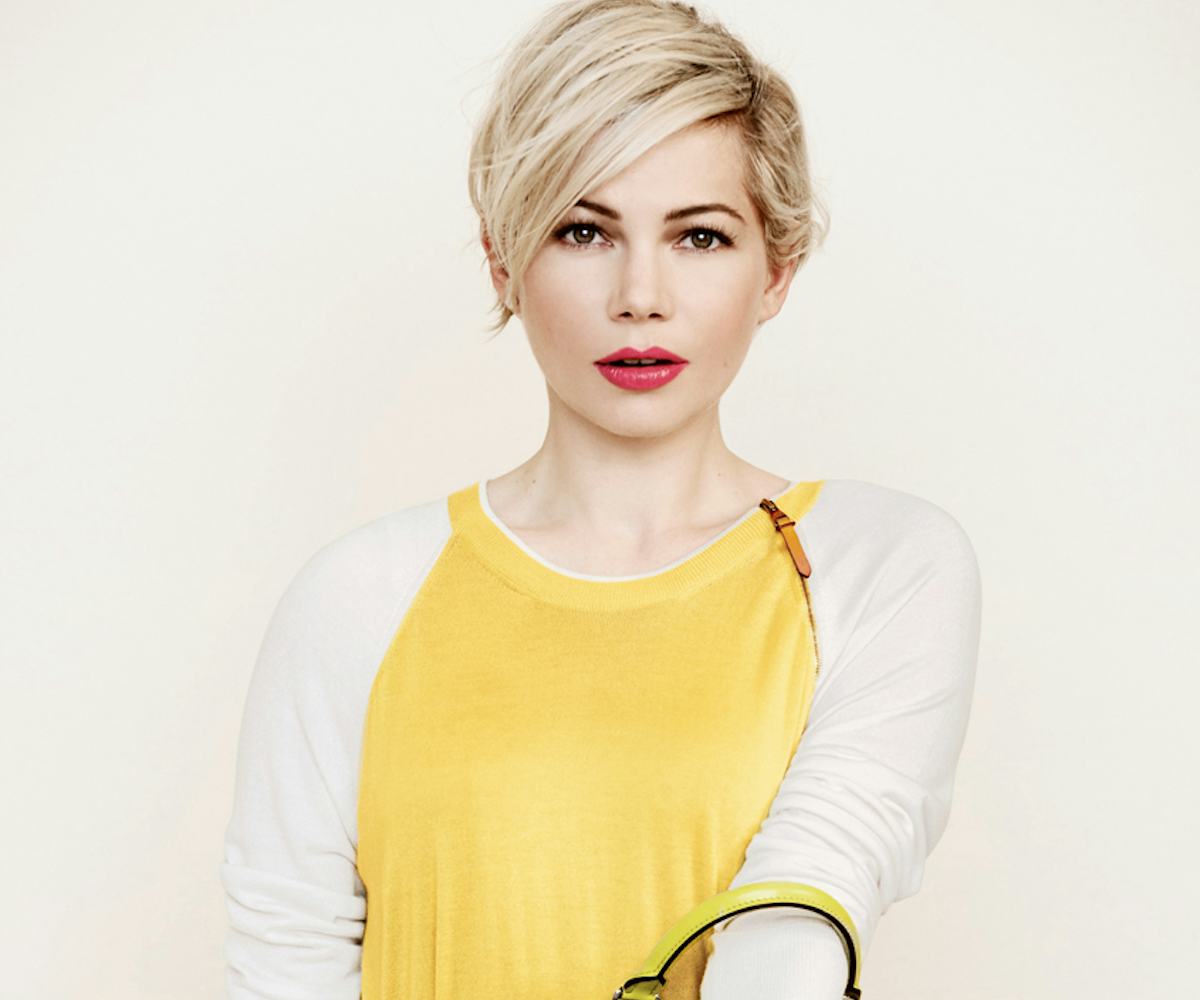 all photos by peter lindbergh courtesy of louis vuitton
pink ladies
see michelle williams' new campaign for louis vuitton!
If you need a little more spring style inspiration, look no further than Michelle Williams' newest ad campaign for Louis Vuitton.
Featuring the actress alongside the brand's coolest bags (that'd be the Lockit, the Capucines, and the Alma, all in perfect, bright hues), the photos by Peter Lindberg show Williams in the cutest spring looks, like a sunshine yellow sweater and some seriously covetable black sandals. 
Perhaps our favorite part of the images (other than the purses, the giant trunk Williams sits in, or her insanely awesome pixie cut--really, there's a lot to love), is the pretty pink lipstick and nail polish Williams sports in some of the pictures. It's sort of a Betty Draper-meets-Elle Woods color, the kind of pink shade you probably had in your caboodle long ago, but tossed out to make room for a goth red or a shocking fuschia. Well, take it from Louis Vuitton--pink is back! See for yourself in the slideshow at right, and let us recommend this to get you started on the right (pedicured) foot.