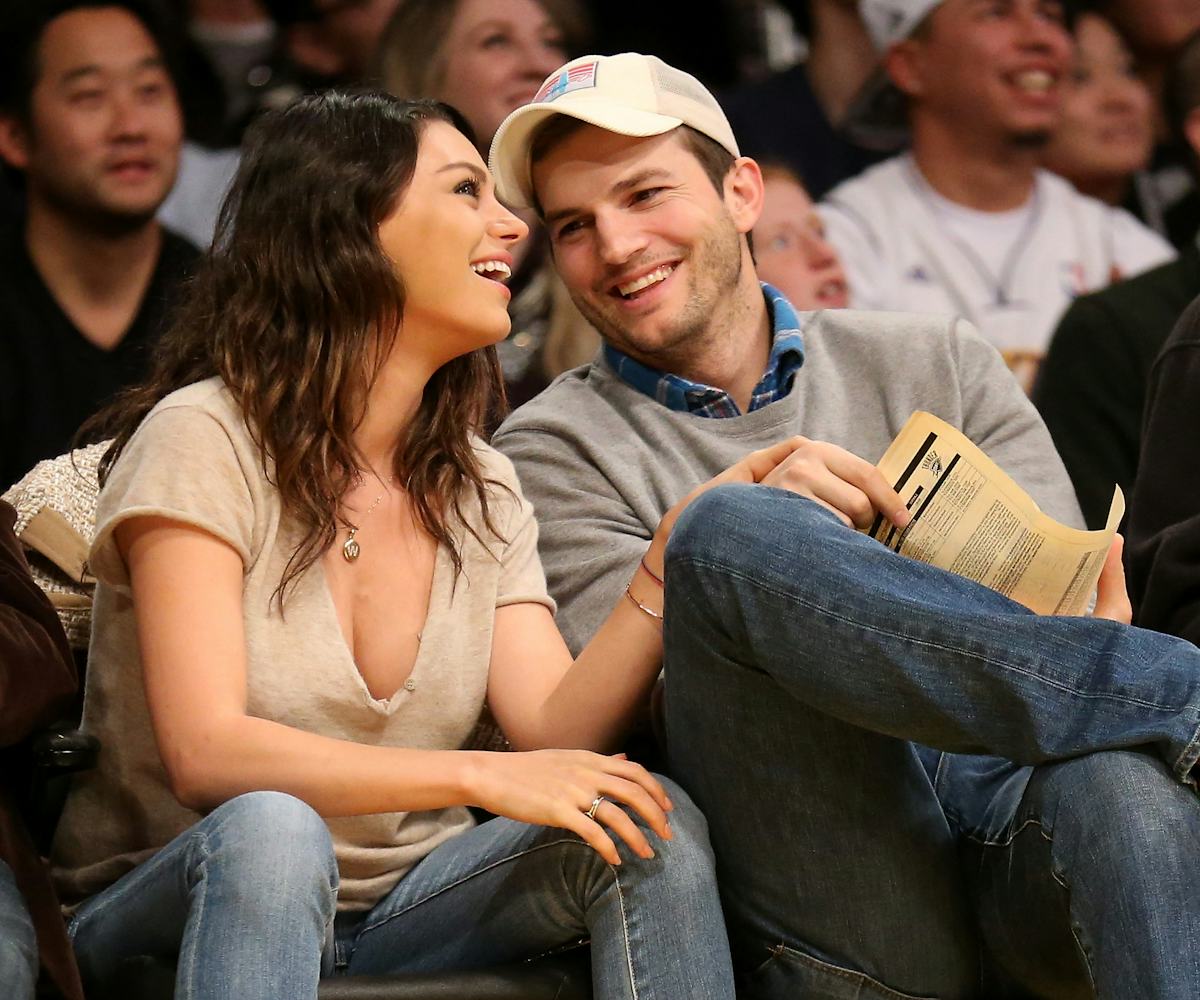 Photo by Stephen Dunn / Getty Images
mila kunis finally confesses the obvious
As far as we're concerned, Mila Kunis and Ashton Kutcher have been together forever—at least since That '70s Show was on the air. Of course, it's not official until someone puts a ring on it, and apparently that's what Ashton finally did. For months, Mila neither confirmed nor denied speculations about her marital status, and it drove us insane. I mean, why wouldn't you want to claim Ashton as your hubby? He's a total babe. 
On tonight's episode of The Late Late Show, though, James Corden actually managed to get an answer out of Mila when he requested that she show the audience her wedding ring. As the saying goes, "pics or it didn't happen," and now we have proof on camera. Mila seemed flustered, but when you have a man that gorgeous, there's no reason to be embarrassed. You done good, girl.
We're officially extending a severly overdue congratulations to The Kutchers. 
(via Elle.com)