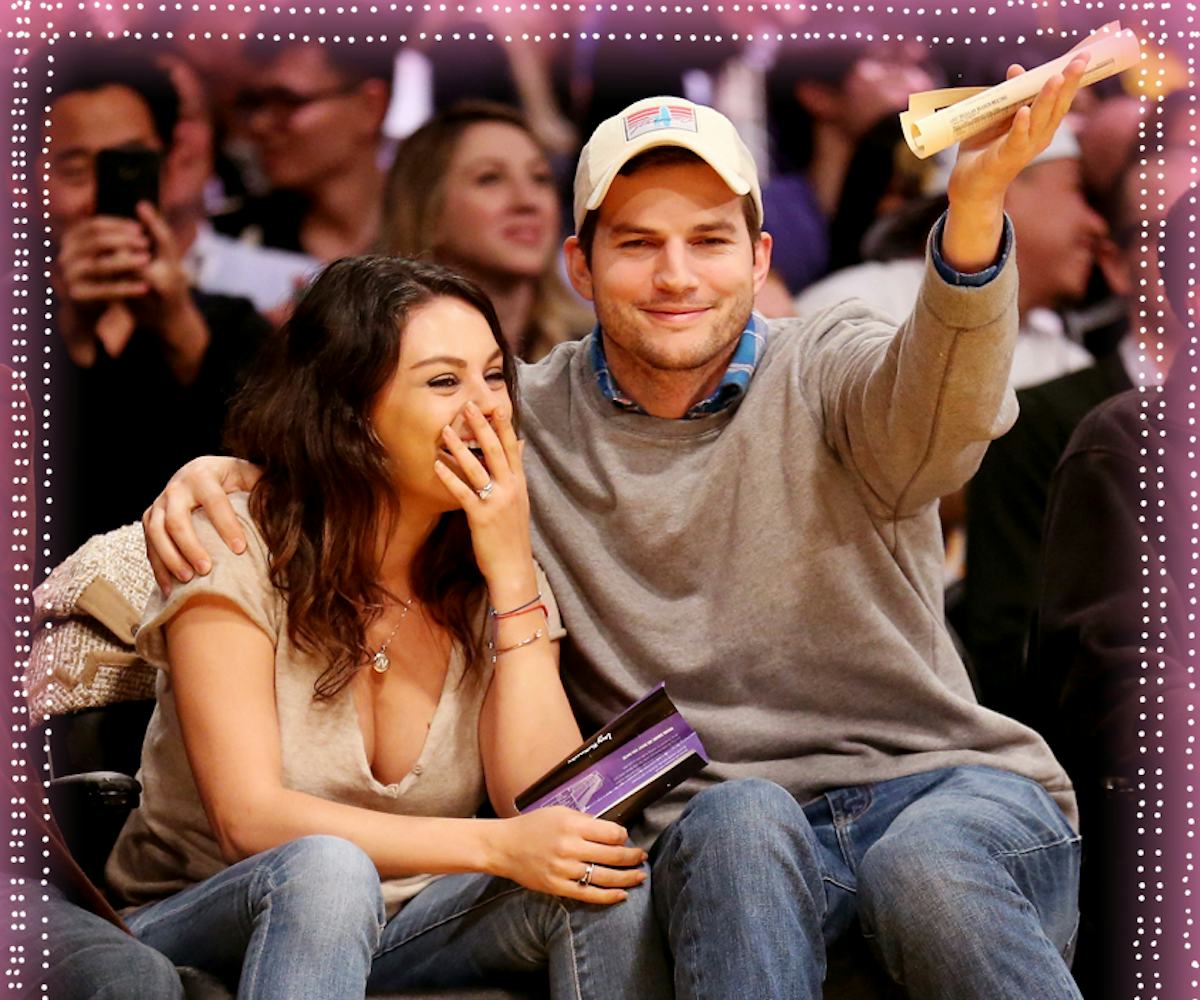 photo via getty images
mila kunis and ashton kutcher's baby is the most adorable newborn ever
A little over three months ago, Mila Kunis gave birth to her and fianceé Ashton Kutcher's daughter, Wyatt Isabelle. Now, the world is finally getting a first (real) look at little Wyatt, albeit under slightly seedier circumstances than the couple anticipated. In true internet fashion, a leaked photo of the family's Christmas card has gone viral—first on Twitter, then on fan sites, and finally on Facebook.
The first glimpse we got at their newborn was back in October, when the two teased Planet Earth by releasing a photo of their child—along with eight other photos (two of which were of a dog and a llama), captioned: "One of these is Mila and Ashton's baby….and her name is Wyatt" on Ashton's website aplus.com. 
Just last month, Kunis made her first television appearance since giving birth. On The Late Late Show with Craig Ferguson, the actress spoke about her new, very well-behaved baby. Ashton also talked about Wyatt and parenthood (the two may be the only Hollywood couple that doesn't employ a nanny) on Ellen, comparing having a newborn to a new cell phone that non-functional features that "doesn't do a lot, but it looks really cute."
Based on these photos, it seems like the family is having a blast, and Wyatt is easily one of the most adorable newborns ever created, obviously.
(via Racked)