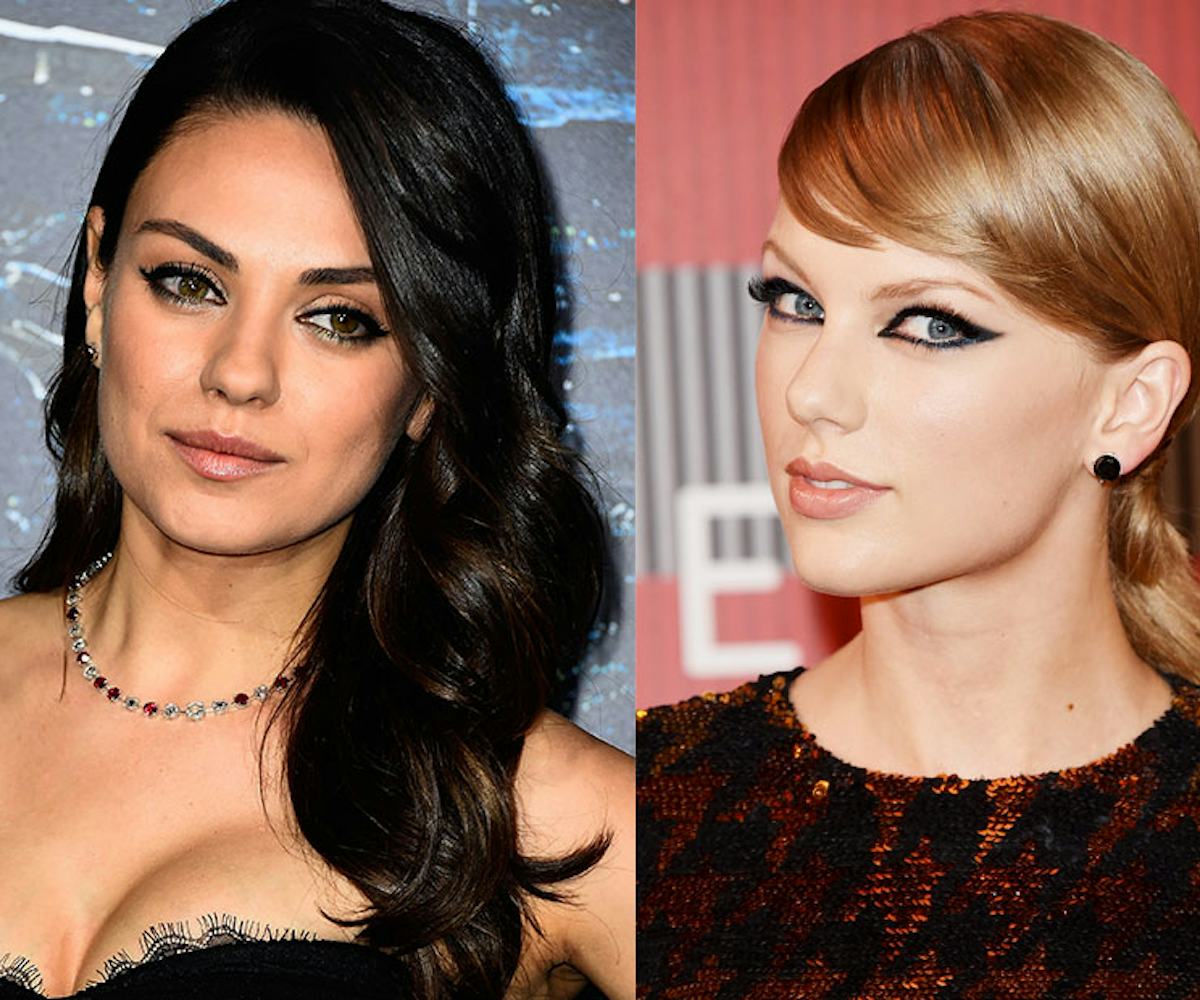 Photos by Frazer Harrison and Jason Merritt/Getty Images
Emotional Vampire Mila Kunis Feasts On Taylor Swift's Broken Heart
come to think of it, you do, too.
Let's unpack that headline, shall we? See, GQ's website just published a short, sweet piece by writer Maggie Lange who scored an interview with Mila Kunis, who is currently promoting Jim Beam Bourbon. The subject veered into artistry, emotions, and, therefore, Taylor Swift and the always tart, often funny Kunis dropped this gem:
"Taylor Swift, you know me! Taylor Swift is really good at writing heartbreak songs. It's like a business, I need to get my heart broken every couple years, I need to get a record out! I'm kidding. I love you, Taylor Swift! But, it's like Melissa Etheridge: Not to be mean, when bad things happen, you're like, I know it's going to be a good album. Alanis Morissette: It's all I want, when she got her heart broken."
You know, we've never thought about it this way, but Kunis is 100-percent correct: Taylor Swift without a broken heart isn't a Taylor Swift we want to listen to (which is only partially true of Morisette and Etheridge). 
Kunis continued, again helping us clarify feelings we didn't know we already had: "Great things will come of [their heartbreak]. I'm not that person, I don't know how you take that much pain and create something beautiful out of it. I just take that pain and eat a lot of ice cream." 
Indeed, we all feast on the delicious pop art Taylor Swift fashions out of her heartbreak, and then go eat Ben & Jerry's. Guess we're all vampires like that...and stress eaters.
(via ELLE)