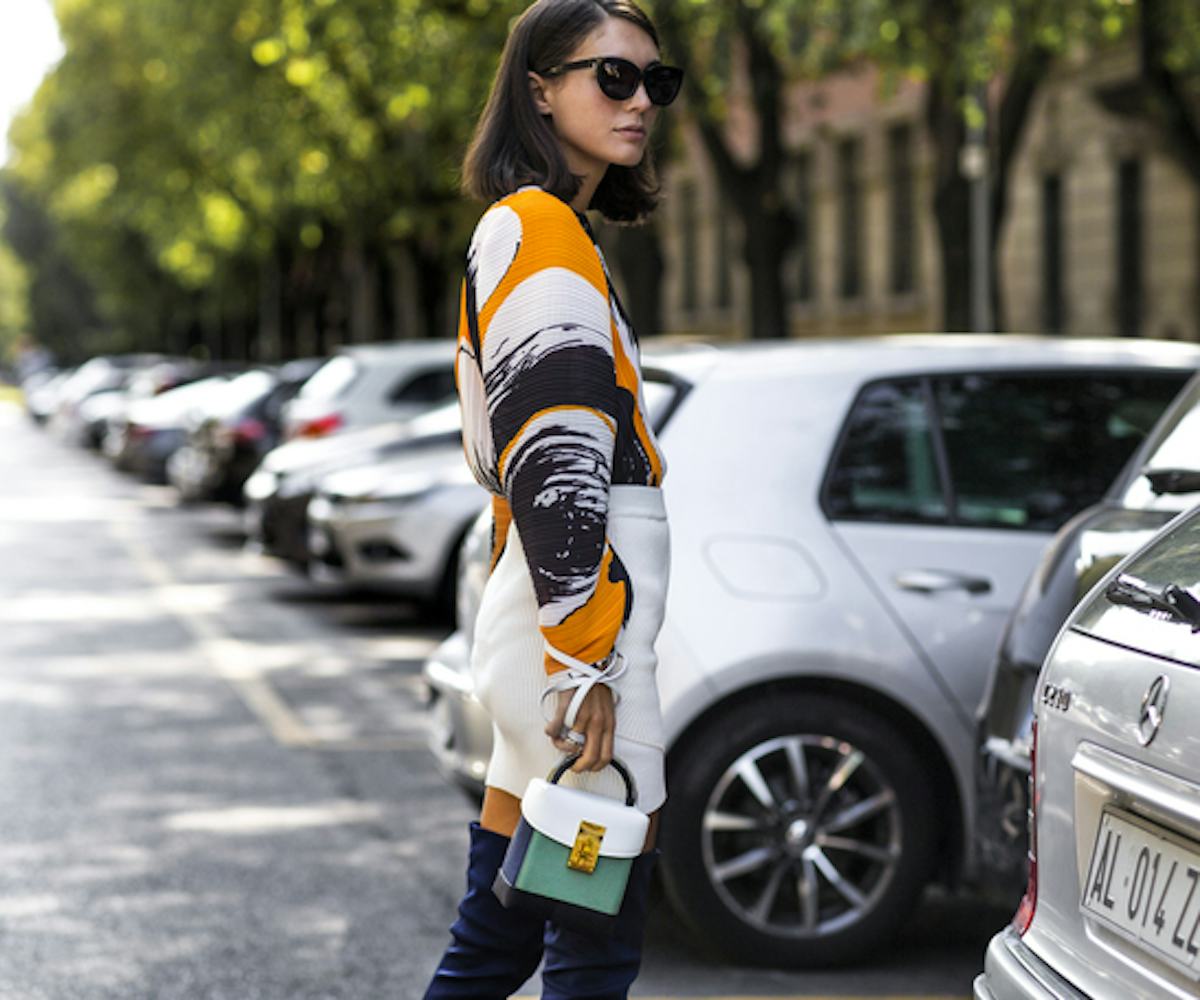 Photo by Asia Typek
Milan Street Style: Orange Is The New Black
Our favorite looks from the streets of Milan Fashion Week
Fashion Month, so far, has been awe-inspiring, both on and off the runway.
Last week, it made its biannual stop in Milan—and photographer Asia Typek was there to witness the magic. On top of what we'd usually expect from the Italian city—chic elegance with a touch of cool—one color stood out, in particular, amongst the fashionable swarms of showgoers: orange. Worn in the form of blouses, skirts, and oversized sweaters, it offered quite a pop to Milan's typically neutral street style color palette.
Below, check out some of our favorite looks from the Milan streets. Next up? Paris. Stay tuned for plenty more style inspiration throughout the week.
We're here for this work of wearable art.
In case you haven't heard, orange is the new black.
Statement sleeves at their most statement-making.
Sometimes you just can't decide between jeans or trousers.
Ready, steady, run!
Clunky dad sneakers plus a long sleeve tee equal the ultimate anti-fashion Fashion Week outfit. We give this look two thumbs up.
This particularly vibrant shade of violet is oh so pretty.
Two jackets are better than one.
Cozy on the top, party on the bottom.
Sometimes all you need is a bright pop of color to make a statement.
How to translate festival wear into fall.
A whole new way to rock a fanny pack!
This breezy-yet-elegant look is all we want to wear this fall.
When your girl crew runs deep.
The bird's the word.
In some cases, mixing prints is key...
... while for others, a matchy-matchy look has more impact.
Of course, black will always be the most chic.
Another excellent use of orange.
And another...