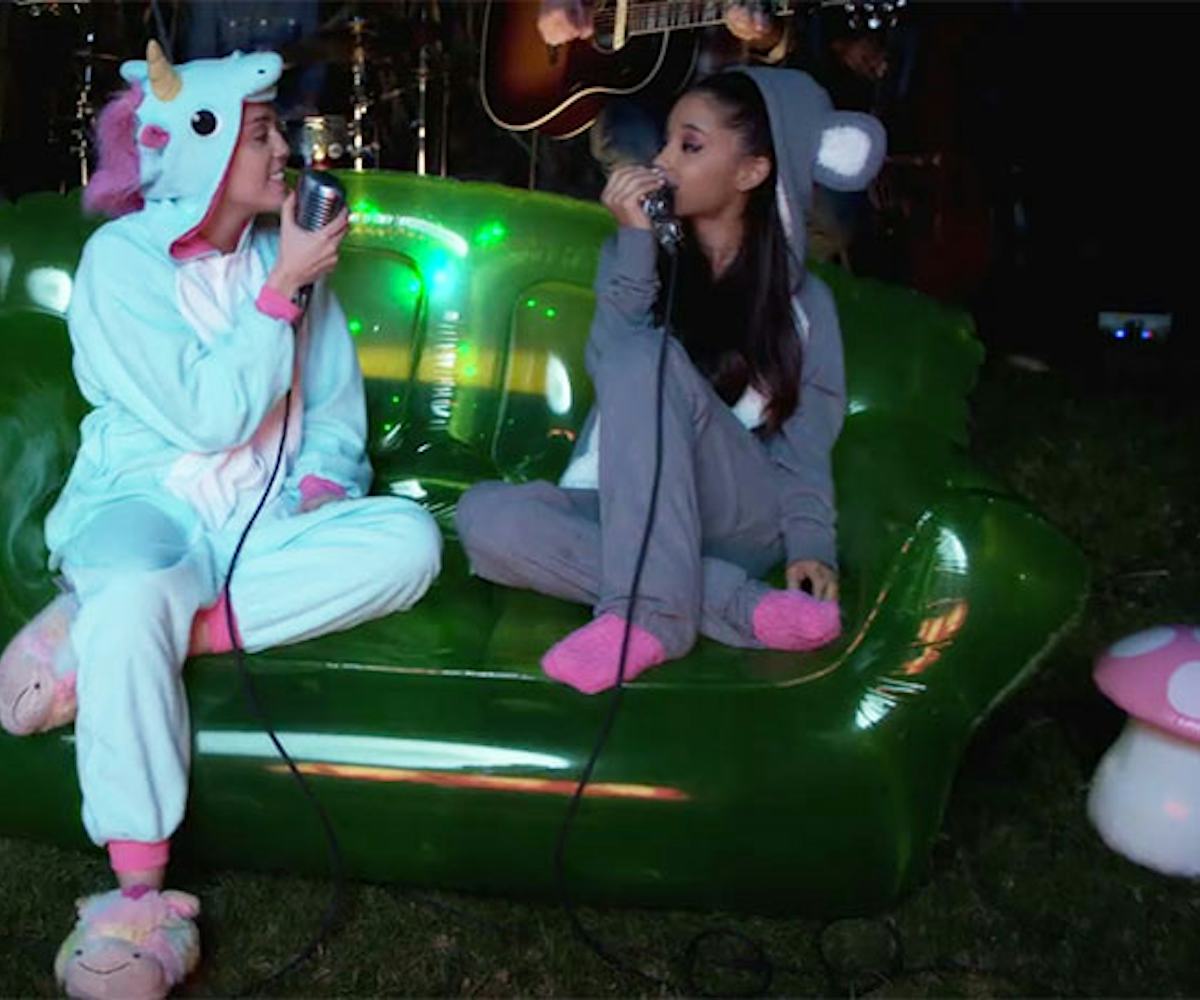 miley cyrus + ariana grande just performed the cutest cover ever
For all intents and purposes, Miley Cyrus and Ariana Grande should not be friends. The two young divas who both transitioned from kids' TV sensations to chart-topping, social media-dominating pop stars are destined to be rivals. Instead, they absolutely adore each other, as evidenced by this dreamy video in which the two singers, dressed in Kigurumi onesies, glide through a lovely rendition of Crowded House's 1986 hit, "Don't Dream It's Over."
The occasion was the latest edition of Cyrus' Backyard Sessions, her online concert series to benefit her Happy Hippie Foundation, which raises money and awareness for LGBT homeless youth. "Soooooo thankful for Ariana Grande for being a part of the #backyardsessions!! You're the sweetest little #happyhippie bear-mouse ever! Loooooove you," Cyrus wrote on her Facebook page, where the video was first posted. 
For an earlier Backyard Sessions, Cyrus and Joan Jett covered "Different." That was really good, this is really great.