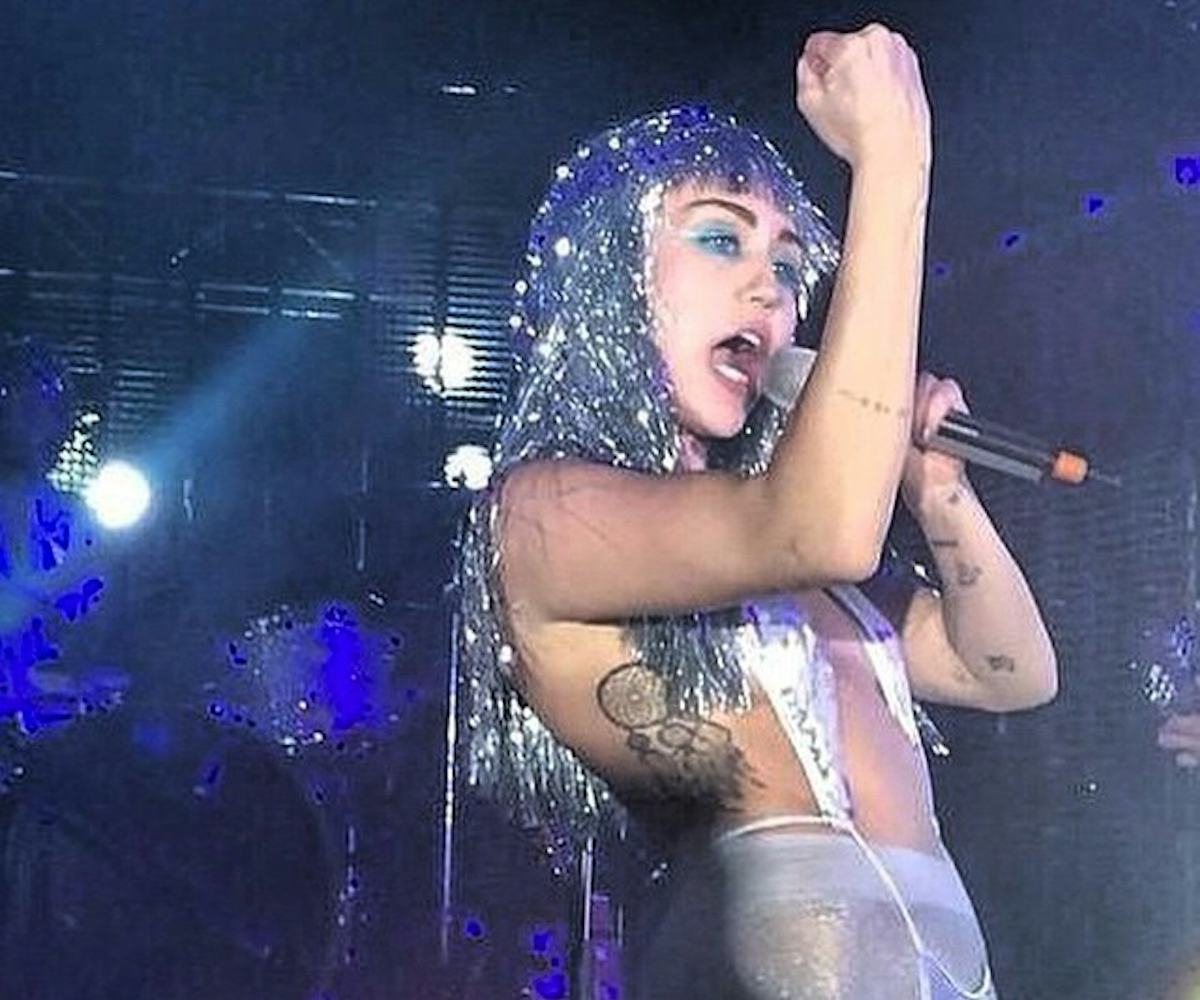 photo via @mileycyrus instagram
miley cyrus is the star of art basel
Art Basel Miami Beach 2014 just kicked off, but if you know anything about the five-day affair, you know it's a shit show—a blur of celebrity sitings, flying champagne corks, and the occassional art piece that arouses existential questions you hadn't thought about since puberty. This year, Miley Cyrus made her Art Basel debut in a bizarre emotionally-fueled performance (art?) piece poolside at the Raleigh Hotel in South Beach.
According to Yahoo! News, Cyrus opened up about the past year, saying that her experiences (like the 2013 MTV VMAs and the death of her dog) led her to a dark place. "This year has constantly challenged me, and that's why I started doing art," she said. That art, as you may remember from her Dirty Hippy debut, is mostly 3-D glue-gun sculptures of beads, teddy bears, and car air fresheners. Cyrus then performed a "macabre" song before transitioning to more upbeat songs. During her performance, she wore a massive rainbow cutout on her head, made it rain confetti, and smoked weed on stage: "Usually I don't smoke weed and drink, well that's a lie ... usually I don't smoke weed and drink on show days, but I felt like it was fine in Miami," she said. 
Nearby cabanas hosted Cyrus' art installations, including photoshopped videos and "messages accusing her of torturing her real fans and urging her to 'stop posting terrible art.'" To that we say: Never stop. Just keep being Miley.