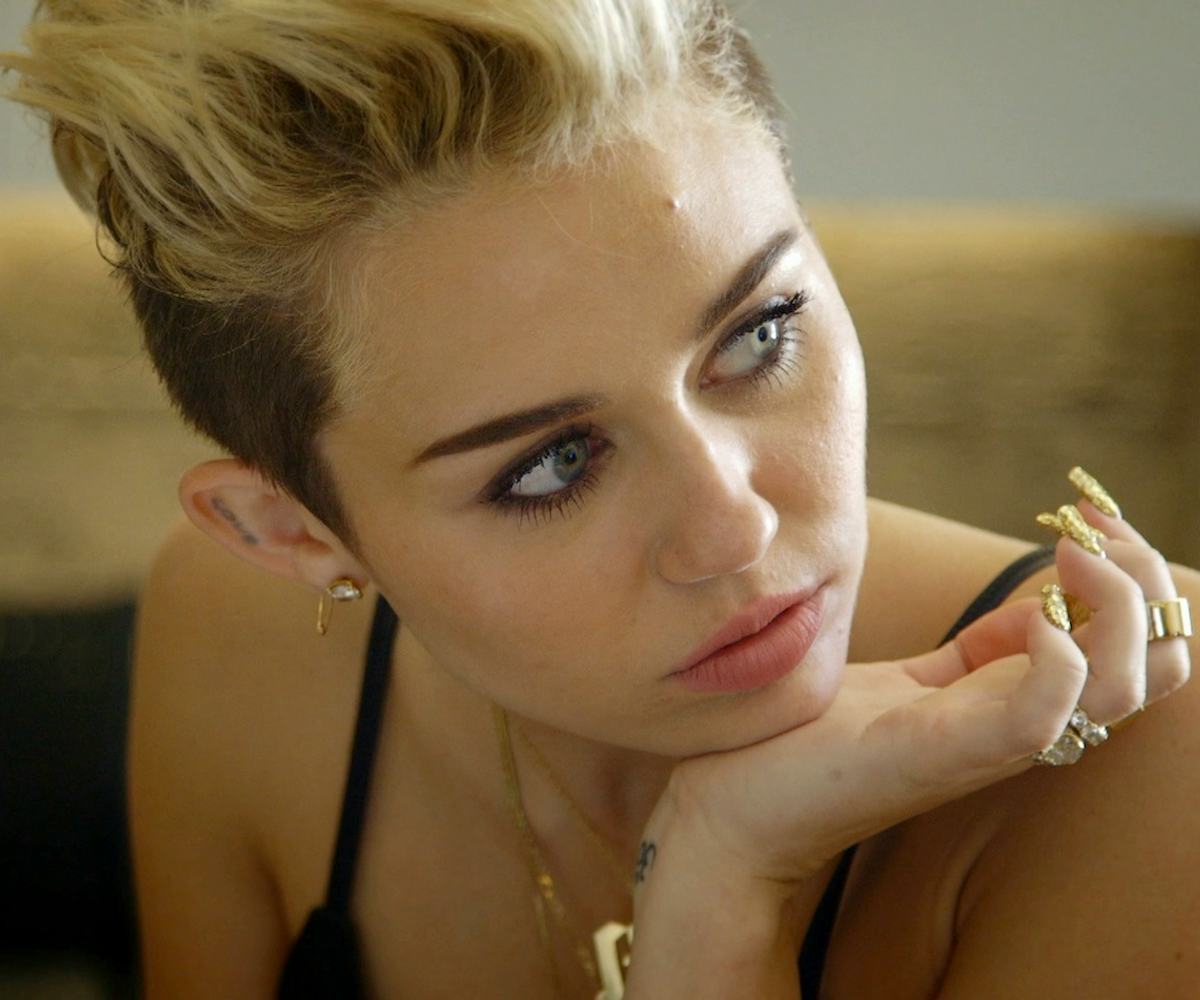 photo courtesy of mtv
tv review: miley: the movement
everything you need to know about the miley cyrus documentary.
When you take a celebrity such as Miley Cyrus, couple her up with MTV, and then track what happens all summer long in the midst of a media tornado, you know the final product is going to be totally wild. And that's exactly what's going down on Wednesday night, when the new one-hour special Miley: The Movement airs.
But because we couldn't wait til then, we caught an early screening. So here's what you need to know:
Filmed from May until September, the doc begins with the release of Cyrus' single "We Can't Stop," follows her in the studio with Britney Spears, Pharrell and Mike Will Made it, and ends with….yep, you guessed it! That VMAs performance. Although we see much of the singer when she's in "pop star mode"— visiting the Twitter HQ, radio appearances, promoting Bangerz, and duh, twerking— it's the context surrounding these events that makes the doc most compelling. She freaks out a little bit when the single's release starts off slow (she gets on the phone with Mike immediately until he reassures her it'll be ok). She freaks out a lot when she's sick before a performance. Oh, and she also stresses when her VMA entrance doesn't go as planned, leaving her to exit the car totally frustrated. Maybe that explains all the tongue and badass 'tude on the red carpet?! 
Bottom line: whether you love her or don't exactly love her, this is a girl who works hard to make sure that her vision is upheld.  Also, just in case it wasn't obvious before, the 20-year-old knows exactly what she's doing. She knows her diehard Hannah Montana fans will stick with her; but at the same time, she's clear about the fact that she's modeling her career after fellow controversial superstars like Madonna and Britney Spears. So when people can't quit talking about her polarizing VMA performance, it doesn't bother Cyrus one bit. In fact, she sorta loves it. As she puts it perfectly, "Everyone may say the performance was a hot mess, but it was a strategic hot mess." 
Just being Miley? You bet. Except this time she's older, wiser, and we can't wait to see what happens next.
Miley: The Movement airs on MTV on Wednesday at 10 pm EST.