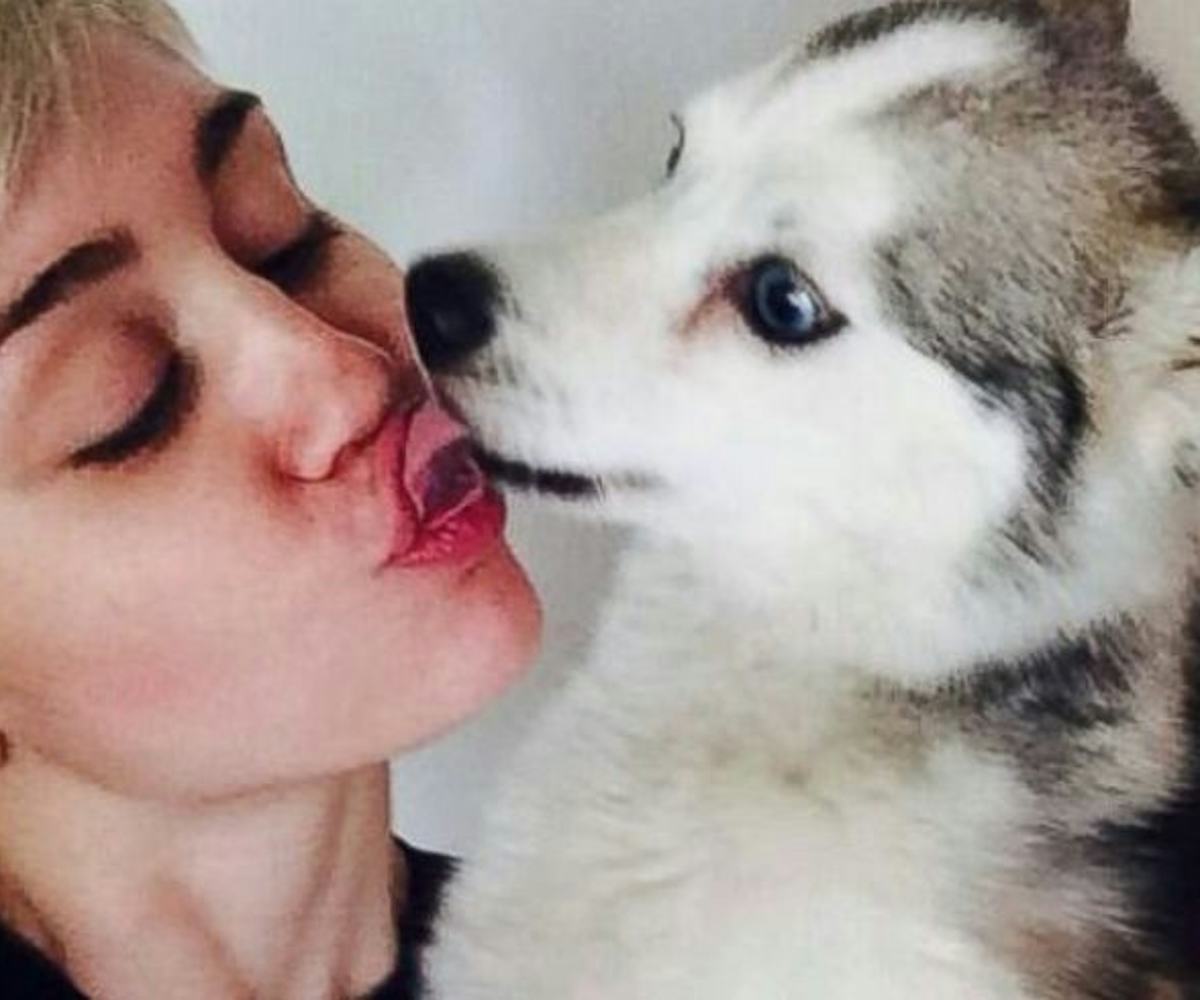 Photo via Instagra
Miley Cyrus Shared A Loving Tribute To Her Dog Floyd
It's been two years since Miley Cyrus lost her beloved dog Floyd, and on what would've been his fifth birthday, Cyrus took to Instagram to pay tribute to her fallen pet.
"My dearest Floyd, i am sending you so much love and happiness on this very special day.... The day you were born," she wrote underneath a photo of herself performing next to a giant statue of Floyd, taken from her Bangerz tour shortly after he passed. "Weirdly enough I woke up very sick and stuck in bed ... Heart break often comes with flu like symptoms."
It makes sense that Cyrus used social media to acknowledge Floyd. After his passing, Cyrus' Instagram turned into a digital shrine to Floyd, with all of her fans sharing in her loss. "Today is the 2nd worst day of my life," Cyrus wrote at the time. "I don't wanna say it because I don't want it to be real... But my precious baby Floyd has passed away. I am broken."
And while Cyrus still mourns the loss of Floyd, it appears her wounds have been somewhat healed with the help of her squad of rescue dogs, named Ziggy, Mary Jane, Penny Lane and Happy. 
"I miss you desperately and I wish with all my heart that your 5th birthday could be spent here in bed with me," she added. "Mommy loves loves loves you and all your baby brothers and sisters wish you a #happybirthdayfloyd."