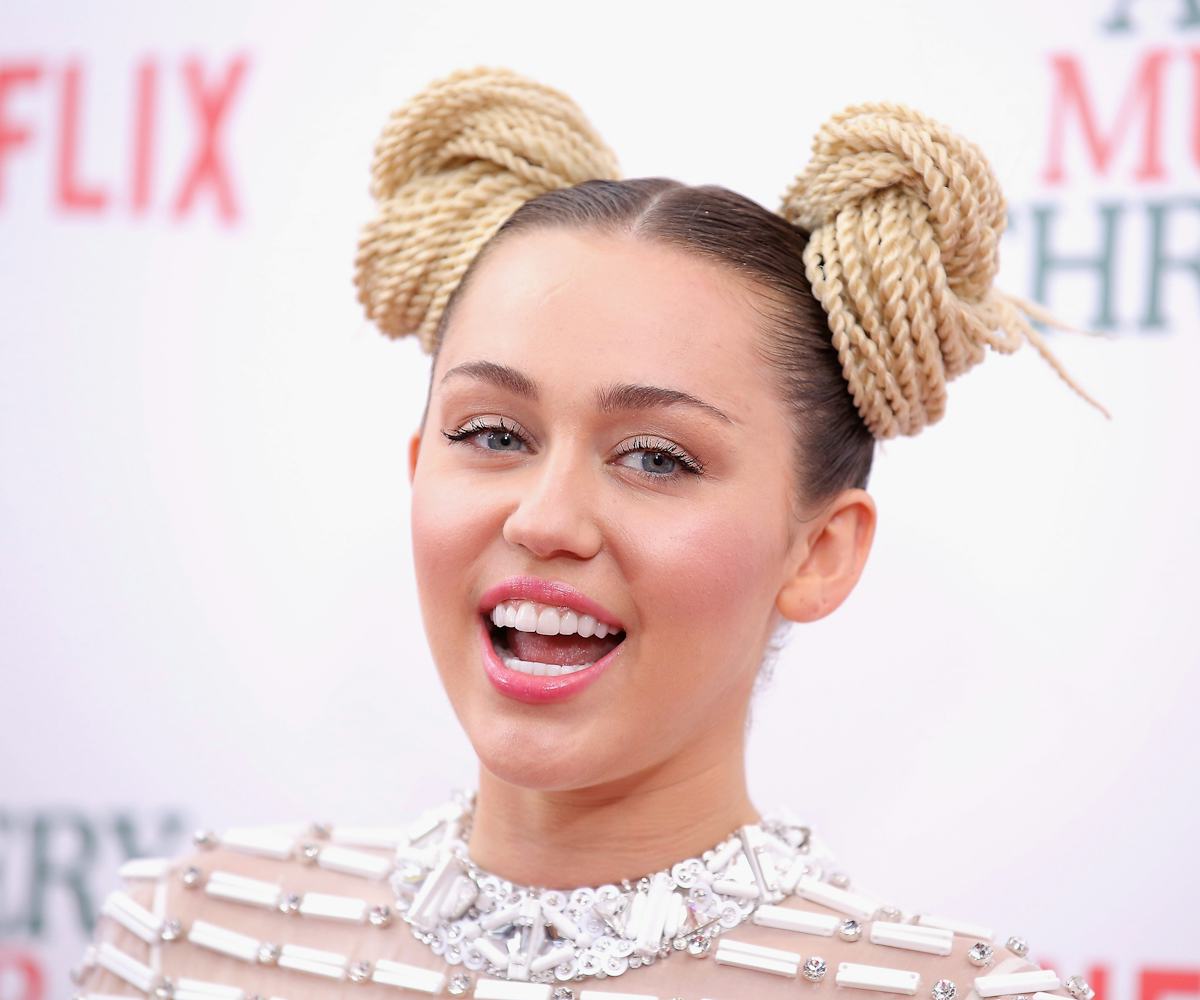 Photo by Jemal Countess/Getty Images
Miley Cyrus Will Make A Surprising Cameo In 'Guardians Of The Galaxy Vol. 2'
Or at least her voice will
We haven't seen Miley Cyrus on the big screen since 2010's teen drama The Last Song, in which she met her future fiancé Liam Hemsworth. Now, she's back, but don't actually get to see her face. Cyrus is lending her distinctive voice to the character Mainframe, an evolved technology, in Guardians of the Galaxy Vol. 2.  
While there aren't a lot of details about her role, the actor who plays Drax in the film David Bautista told The Huffington Post that he heard Cyrus was "uncredited and a voice somewhere" in Guardians, and Disney confirmed to People that the singer does have a secret role in the Marvel film. At a press junket on Thursday, director James Gunn revealed to press that Cyrus is voicing Mainframe. Blogger Sarah Ruhlman first tweeted the news. 
After Gunn admitted to Cyrus' surprise cameo, according to Ruhlman, he told the crowd at the junket, "I was watching 'The Voice,' and I [thought] she's so likable, and her voice is awesome, she's got the best voice. And then I asked [Marvel Studios President] Kevin Feige, 'What do you think about casting Miley Cyrus as the voice of Mainframe?' He was like, 'Well, if you think we can get her.' …and I got her to do it." Maybe the Flaming Lips will make an appearance, too? 
The Guardians sequel premieres May 5. Check out the full trailer (sans Cyrus) below.