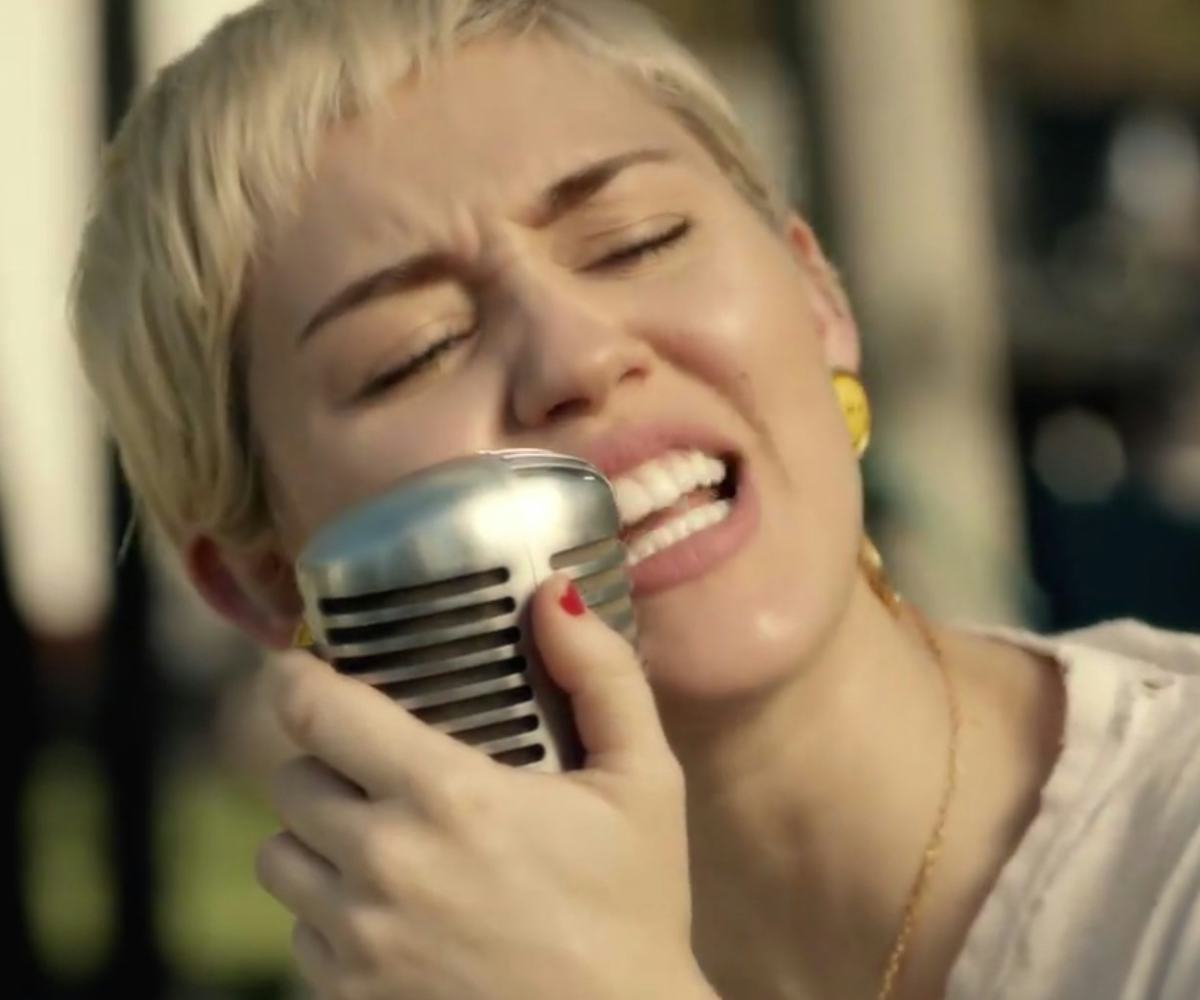 watch miley cyrus + joan jett perform "different"
the first Happy Hippie Presents: Backyard Sessions
Back in the summer of 2012, Miley Cyrus invited her band into her backyard to perform acoustic versions of her favorite songs—"Jolene," "Look What They've Done To My Song," and "Lilac Wine." Now, three years later, Cyrus is initiating the project once again to launch Happy Hippie Foundation, a nonprofit organization aimed to help young homeless people, LGBTQ and otherwise. Released a little over an hour ago, the first Happy Hippy Presents: Backyard Sessions features a duet between Cyrus and Joan Jett. 
With lyrics like "People gonna stare / You unsettle them and scare them / Because you're different," the song, originally by Joan Jett and the Blackhearts, is the perfect badass feminist summer jam to kick off the series, which will also feature appearances by Ariana Grande, Against Me!'s Laura Jane Grace, and Melanie Safka. 
Learn more about how you can get involved with the project here.