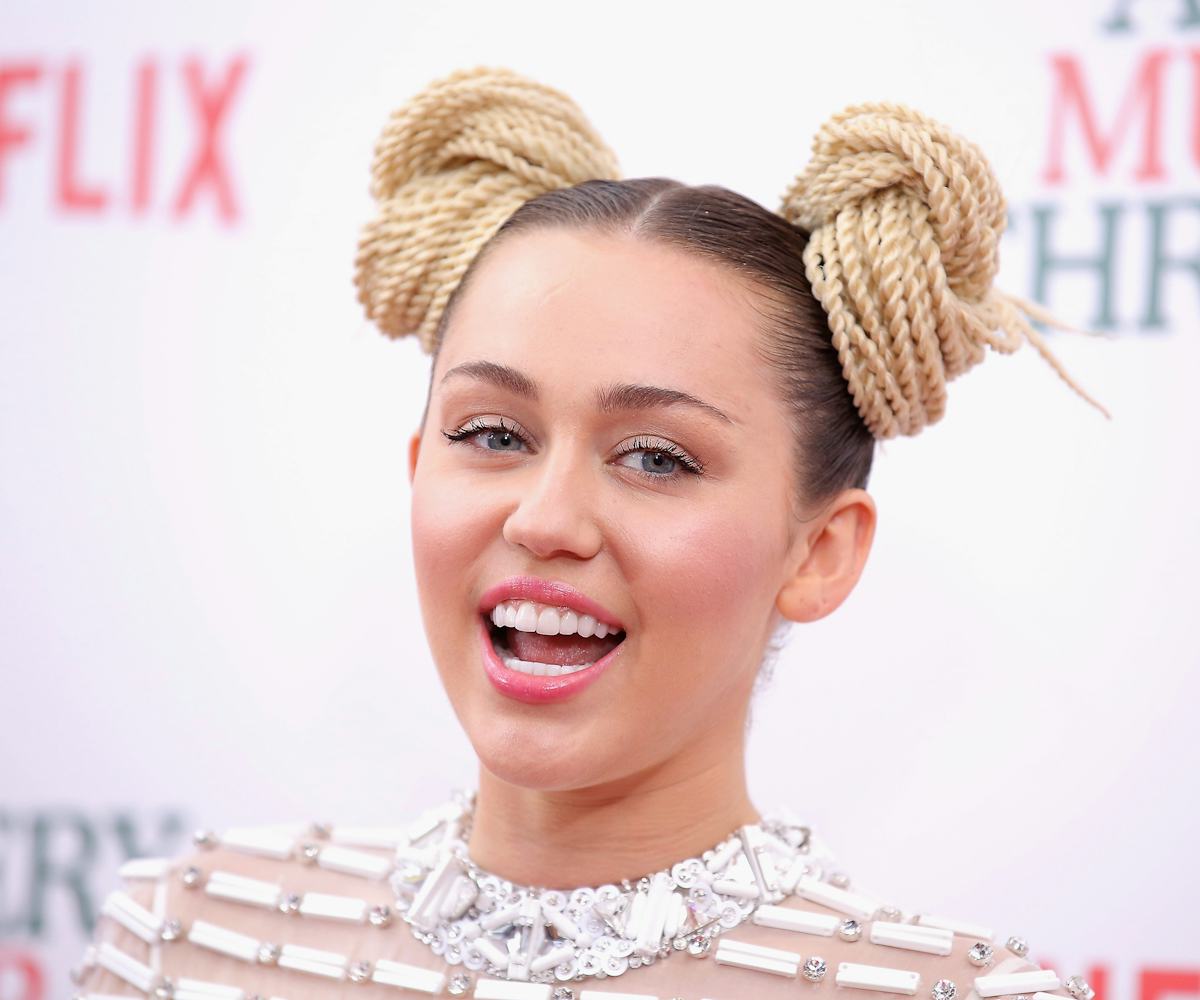 Photo: Jemal Countess / Getty images.
Miley Cyrus Covered Lana Del Rey's "Video Games"
When we wake up, our voice usually sounds like a rock rubbing on a cheese grater. When Miley Cyrus wakes up, she sounds like Lana Del Rey. On Friday, the singer shared a brief-but-wonderful cover of Lana Del Rey's haunting ballad "Video Games," which she recorded in her bedroom.
"Weird despo cheesy a$$ instasangin vid lol woke up w dis stuck in my dome!" Cyrus captioned the video.  "Thankzzzz for da openin gust of wind #bestfrand #1fan #cleanyoscreenbitch." Same?
This isn't the first time Cyrus has put her spin on Lana. In 2013, she took on Del Rey's "Summertime Sadness" on BBC Radio 1's Live Lounge, which to this day, remains one of the most stirring renditions of one of Del Rey's songs . Can these two just hop on a track together already?
Watch Miley's short but sweet cover of 'Video Games' below.