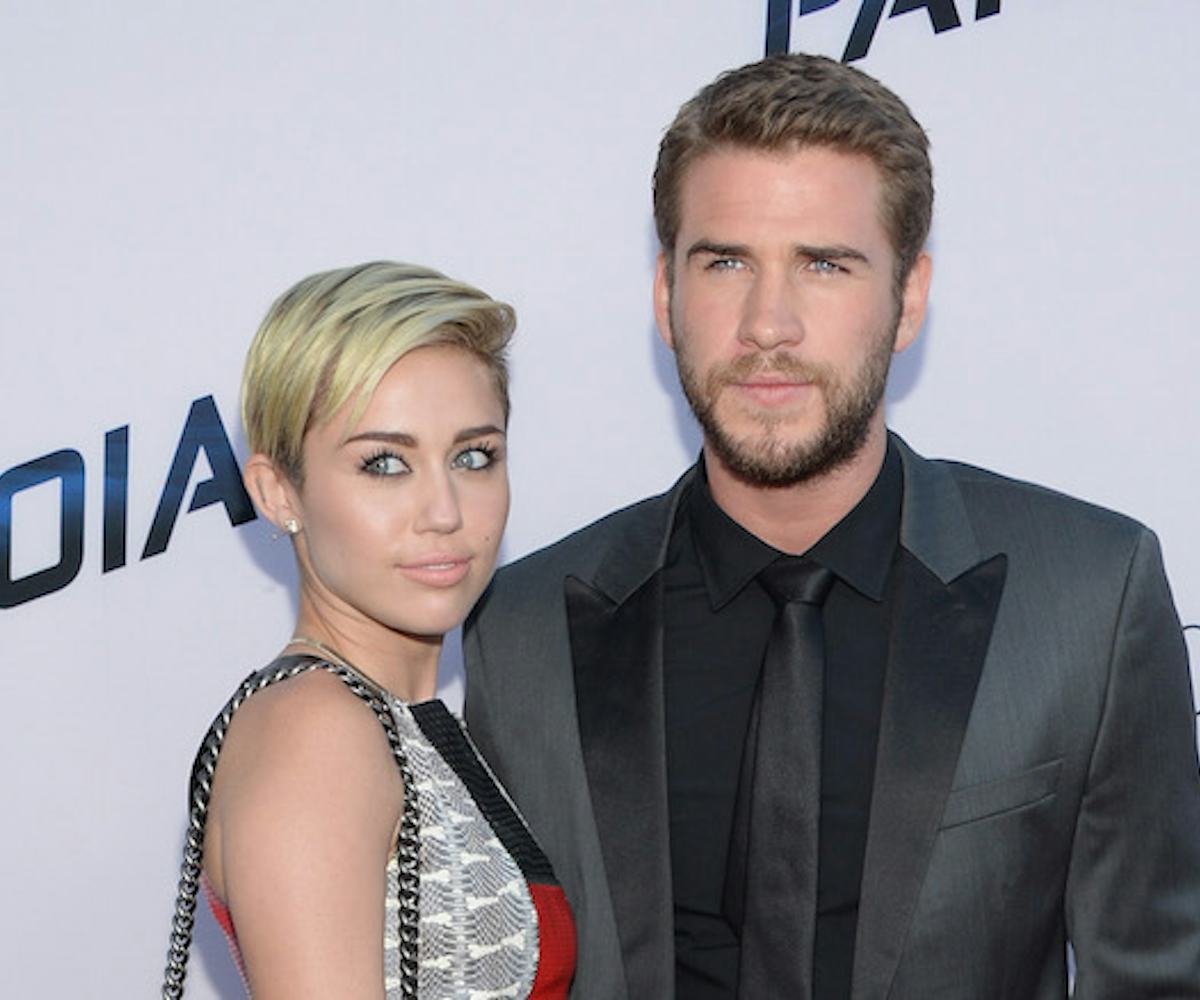 Photo by Jason Kempin/Getty Images.
Wait, Miley Cyrus And Liam Hemsworth Are Already Living Together?
this report says they're totally shacking up
Well, this is all moving along rather briskly, isn't it? It wasn't long ago that we (and the rest of the world) spotted Miley Cyrus wearing her old engagement ring from her past relationship with actor Liam Hemsworth, and sources are now claiming that the couple is living together again. Sounds legit.
TMZ reports that Cyrus and her five—count 'em—five dogs have moved into Hemsworth's residence in Malibu. Apparently, Cyrus has been watching Hemsworth's dog on occasion when he goes away, so it only makes sense to have her stay there permanently. It takes a village to raise a child, but it takes six dogs to reunite this couple.
Whether or not this is actually true, it's all happening so fast! Once again, we're swept up in the whirlwind of a Hollywood romance. Hopefully Cyrus and Hemsworth will last this time around and save us from the shards of our broken hearts.