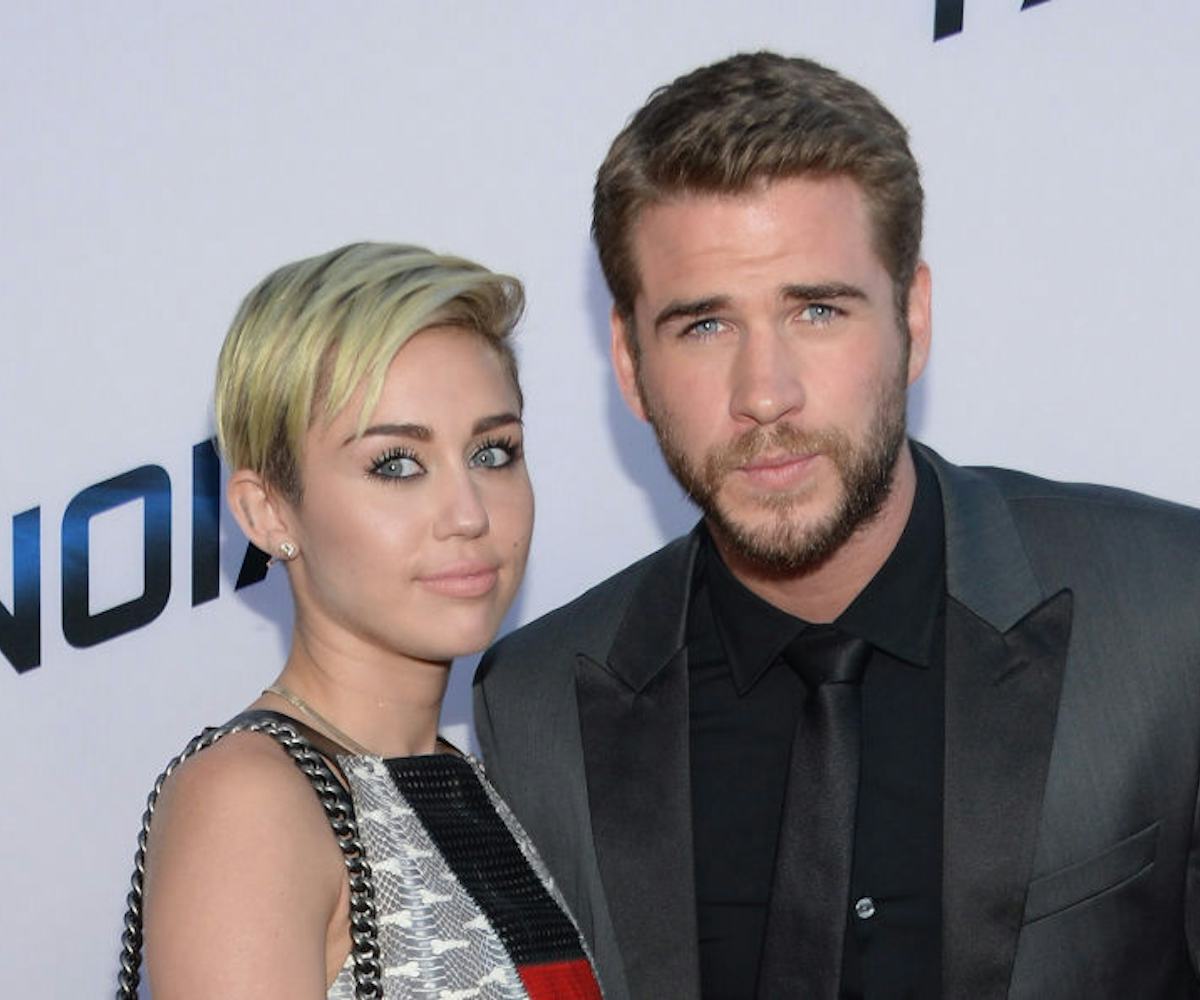 Photo Jason Kempin/Getty Images
Dolly Parton Confirms What We Totally Suspected About Miley Cyrus + Liam Hemsworth
Apparently confirming what we already well suspected, but did not officially know, Dolly Parton has told Entertainment Tonight that Miley Cyrus and longtime on-and-off boyfriend, Liam Hemsworth, are indeed together again. She also didn't deny that the two are engaged when asked.
If you've been tracking this one, you know it's been a few months since sharp eyes spotted Cyrus and Hemsworth getting closer and closer and that recent reports have had Cyrus wearing the engagement ring that dated from when the couple was betrothed back in 2011. Unconfirmed, anonymous "insider" leaks have further suggested that Cyrus and Hemsworth were once again headed to the altar. Older brother Chris Hemsworth also offered a non-denial that the two were coupled once again.
Parton's statements to Entertainment Tonight, however, mark the first time someone who could be considered part of either celeb's inner circle has directly stated that the two are together again (Parton is Cyrus' godmother). As she told ET, "I was really very happy to hear that they had gotten back together." When asked a loaded question suggesting the two were actually engaged, Parton did not answer directly, opting instead to talk about everything Cyrus has been through and, "put herself" through in a positive, joyous way only Parton could (she's a national treasure, after all). 
It's, again, a non-confirmation that Cyrus and Hemsworth are engaged, but the best non-confirmation we've gotten so far in what has become a weird campaign of whispers and innuendos that we kind of just wish would end already. In the meantime, bless you for this, Dolly.