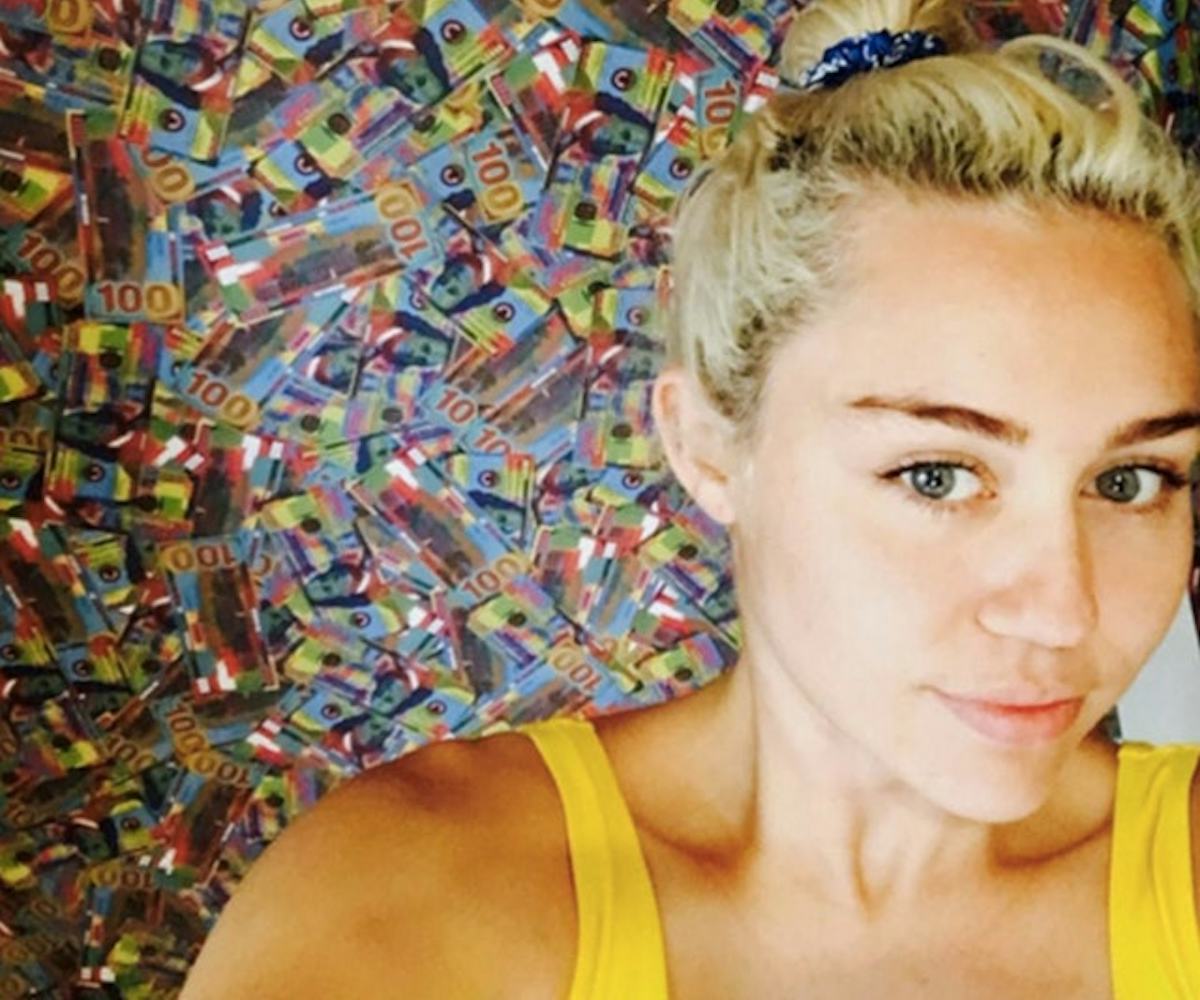 Photo via Instagram
Miley Cyrus + Lolawolf Team Up On Haunting New Track "Teardrop"
Leave it to Zoë Kravitz to get Miley Cyrus back in the studio. It's been a minute since Cyrus blessed us with new music, but on Tuesday, she shared a surprise collaboration with Kravitz's electro-pop outfit Lolawolf.
"Teardrop" is an austere slow burn that lets Cyrus' heavy drawl take center stage. "Forever is like Jesus, it's just/ Something that we've made our self-believe in/ So… makes maybe our death a little less scary," Cyrus sings before giving way to a psychedelic spoken word interlude. The song's heavy religious overtones and sparse echo most likely means it won't be soundtracking any summer barbecues. Instead "Teardrop" is probably best listened to on those gauzy August nights when you're biking home from an after-party, questioning everything. 
This marks the first time that Cyrus has worked with Lolawolf, which also includes Jimmy Giannopoulos, who produced the new track. The three of them got close when Cyrus invited the duo to open the Australian leg of her Bangerz tour. Cyrus also made a cameo on the duo's "Bitch" video. As of now, "Teardrop" is only available on iTunes and Apple Music, but expect that to change when Lolawolf drops their first studio album later this year. 
Cyrus also shared the single's artwork over Instagram, which appears to feature inmate-turned-heartthrob Jeremy Meeks. Listen to "Teardrop" below.