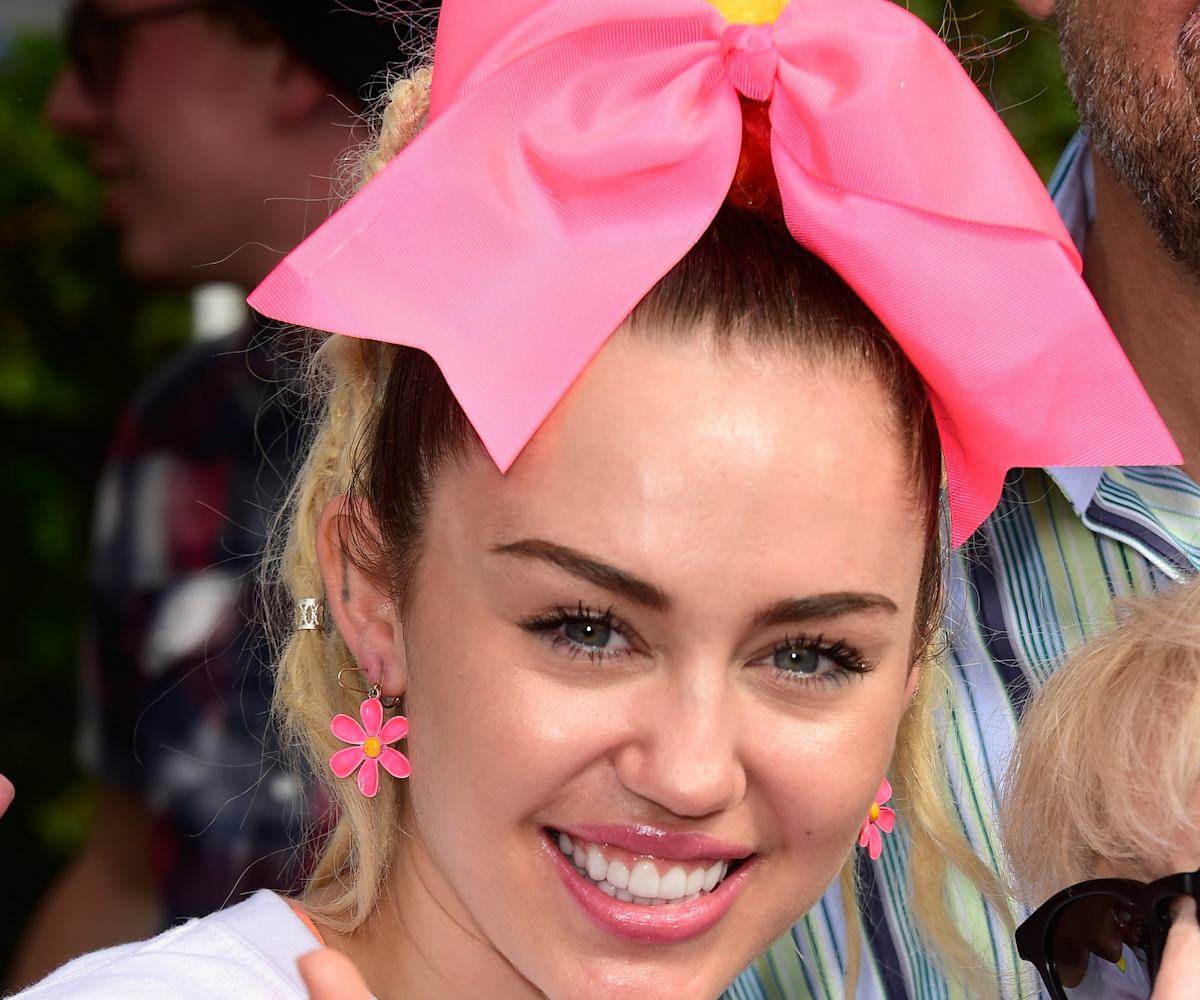 Photo by Frazer Harrison / Getty images
Miley Cyrus Bares All (Again) For V Magazine
If there's one thing Miley Cyrus enjoys more than making music, cuddling her pets, and fighting for LGBT rights, it's being naked. In V Magazine's December issue, Miley can be seen posing backstage at the 2015 MTV Video Music Awards wearing nothing but a small. The candid photograph is part of the latest installment of Diary of a Dirty Hippie, and is accompanied by a column written by Laganja Estranja, one of the drag queens who performed with Miley at the VMAs.
"Miley told me she wanted to get all these queens together, so I started texting immediately and my sisters stepped up," Estranja wrote. "We spent a whole week working as a collective, which gave us time and a safe space to grow and learn as a community."
Estranja was effusive in her praise for Cyrus, who she called a "trailblazer" for her tireless work with the LGBT community. "I have to thank Miley for f*cking sh*t up and teaching the nation through alienation, because we can't do this by ourselves. Nobody can fight for equality or bring visibility to the marginalized singlehandedly."
"We have to talk together, work together, create art together, and maybe then we can carve out a solid place in the sun for a once underground subset of society," Estranja added. "I look forward to this journey, because we are just getting started!"
See Miley's very NSFW photo, and read the rest of Estranjas's column here.